SecretGame
is creating Lucy - visual novel for adults
Select a membership level
Fans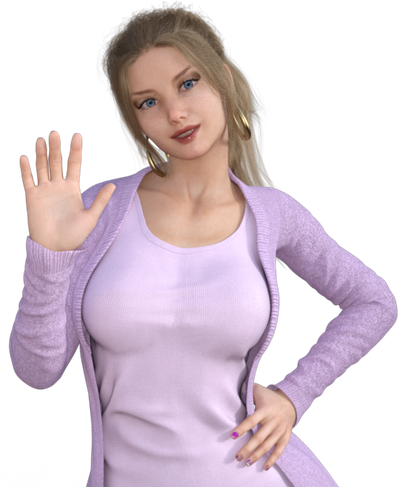 Version Française juste en dessous.

I've been working on "Lucie" for about 2000 hours so far.
If you enjoy this game, or simply want to give me a hand, you can donate as small as 1$ !
Each donation can make a difference, but all will definitely help.
Thanks a lot for your support.
If you are Patreon, you win an access for download version 2 (november 2020).
--------------French version--------------------
Vous avez aimé le jeu ? 
Soutenez-moi pour 1€ ! Le jeu est gratuit et le restera.
Si vous appréciez mon travail, n'hésitez pas à me soutenir.
J'ai passé plus de 2000 heures pour le moment.
Chaque Euro est important !
Si vous devenez Patreon, vous pourrez télécharger la version 2 disponible pour novembre 2020.



Zoe's fan
Like 1$ fan but better.
Zoe kiss you!
------------------------------
Comme le fan 1€ mais en mieux.
Zoé vous fait la bise!

Super Fans
If you truly love the game,and want to support it further, this level will help to keep creating more content for the game.

Tier2 also includes:
- Tier1 include
- Exclusive HD quality photos.
- News from behind the scenes ahead of the general public.

-----------------------------------------------
Si vous avez vraiment adoré le jeu, ce gros soutient me confortera à continuer à vous créer encore plus de contenu de qualité.

Avantage du tiers 2 :
- Avantage du Tier1
- Des photos HD en exclusivité.
- Toutes les actualités sur le jeu et des informations sur le développement.



About
Welcome to Lucie, an adult visual novel game ===>
Version
française
en dessous.

V1 is available for free, DOWNLOAD HERE :
https://www.lucie-adult-game.com/english/download.php
Game sumary :
Are you ready to experience something new and original?
Zoé, your childhood friend, asks for a favor: give both an internship in your company to one of her friends, but also host her at your place for a few weeks.
As a long time bachelor, you agree to help her friend out, after all some company will be rather pleasant.
Once you've met her, you found her to be rather pretty and charming. Are you going to resist all her charms, and will you be able to free herself from that unscrupulous boyfriend of hers?
But that is not all, you'll be facing some surprises at the office too! You'll be interacting with both Claire and Cécilia, two rather colorful characters, who are sharing a rather peculiar relationship with each other. Will you investigate that rather awkward situation?
Day after day, many options will present themselves to you, with the possibility of some original and rather hot scenes.
More about me :
The project began in January 2019, the first public was released in May 2020.
I've been working alone on developing Lucy. I worked on this game for about 1600 hours so far.
I use Daz Studio as the render tool, and Renpy as the game engine.
I am hoping that you will enjoy playing this game, and will enjoy the interactions with all the characters even more.
If you enjoy this game, or simply want to give me a hand, you can donate as small as 1$ !
Each donation can make a difference, but all will definitely help.--------------- FRENCH VERSION -----------------
Bienvenue sur la page du jeu pour adulte : Lucie Adult Game.Téléchargez le jeu gratuitement :
https://www.lucie-adult-game.com/
Déjà 2 ans de développement, je tente de vous proposer une histoire originale "made in France" situé dans les bureaux à la Défense. Suivez l'aventure du héros, et découvrez des personnages haut en couleur et j'espère attachant.
Dans l'épisode 2, j'ai fais beaucoup d'effort pour vous proposer un gameplay renpy différent, des références culturelles françaises très présentes et une histoire intéressante.
Bon jeu à vous !
Tout le Patreon est en Français, pensez juste à descendre en dessous de chaque message Anglais.
Synopsis :
Prêt à vivre des expériences originales?
Zoé, votre amie d'enfance, vous demande un petit service : prendre Lucie comme stagiaire dans votre entreprise et de l'héberger pendant quelques jours.
Plutôt célibataire endurci, vous vous laissez convaincre, et après tout, un peu de compagnie ne vous fera pas de mal.
Vous allez faire sa connaissance, charmante et plutôt jolie. Allez-vous résister à ses charmes et à la sortir des griffes d'un petit ami peu scrupuleux?
Au bureau, les surprises seront aussi au rendez-vous! L'ambiance est particulière, et si vous meniez votre petite enquête?
De jour en jour, au fil de l'histoire, de nombreuses possibilités s'offriront à vous avec à la clef des scènes torrides et originales.
Le jeu est gratuit, laissez-vous tenter!
Un peu plus à mon sujet :
Le projet a commencé en janvier 2019, et se poursuit encore aujourd'hui.
Je suis un autodidacte, parti de rien, et qui tente de partager ses passions du jeu vidéo et du soft érotisme. Etant surpris devant le peu de jeu pour adulte en français disponible, je tente aujourd'hui de réaliser le mien.
En espérant que vous prendrez du plaisir à tester et jouer à ce jeu, c'est sa seule finalité.
Mes outils sont Daz Studio 4.12, Renpy et Photoshop et bien su,r beaucoup de temps :)
J'ai d'ailleurs créé un blog qui détaille toutes les étapes de la création du jeu vidéo :
https://creerjeuvideoseul.wordpress.com/
Je suis preneur de tous conseils constructifs, venez discuter avec moi sur mon discord!
Suivez-moi et soutenez-moi sur Patreon, même 1€ compte pour moi ! C'est un pas de plus vers mon indépendance.
Soutenez les créateurs français indépendants !
Merci pour votre temps et vos encouragements.
Eric.
$145.70 of $200
per month
At this level I can see people are really enjoying what I am creating and focus most of my energy on Lucy's game.
-----
A ce niveau, c'est un vrai signe de reconnaissance. Et je pourrais dégager encore plus de temps et d'énergie à la création du jeu.

1 of 2
Become a patron to
Connect via private message
Recent posts by SecretGame
How it works
Get started in 2 minutes