Lucien Lecarme
is creating writing/journalism and videos
Select a membership level
Official Patron
Includes:
Newsletters
Access to 3 blogs a months
Receive the E book: The Wisdom Keeper
All-Access Patron
Includes:
Newsletter
Access to 5 blogs a month
Free Paperback "The Wisdom Keeper"
VIP Patron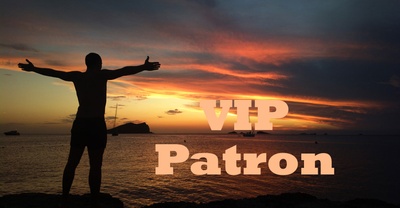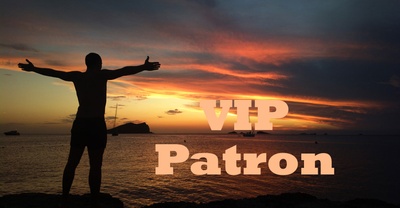 Includes:
Newsletter
Free access to 10 blogs a months
Free Ebook or paperback of "The Wisdom keeper"
After a year of Patronage free access to online courses/workshops
First & Free Access to Q&A, Livestreams, Events
About Lucien Lecarme
My Mission
To co-create a more beautiful world our hearts know is possible with my words. Every.Single.Day. To be an Earth

Wisdom Warrio

r

with a light sword of stories to crack open our collective consciousness to more love and light.

Lucien Lecarme, The Trailer:
In a world dictated by greed, pyramids of corporate control and separation, ONE man stood up to defeat the dragon of hate with his words from the heart. To transform from living in survival to celebrating life and thriving together. All support is needed, from each and everyone of us, to make this life a wonderful adventure for all of humanity as it was meant to be.
Supporting me means supporting the most fundamental and important transformation humanity is facing today:
To embrace a new story for humanity that will manifest a more beautiful world that our hearts know is possible
This is a story about a movement. A collective journey of moving away from our individualized competitive society into community based, decentralized circles and self sustained groups.
It is your story to find your peers, to start living in balance with our planet, to leave separation behind and move into unity, love and connection.
The only goals for us humans here, on this beautiful planet, is to thrive, to grow together, to move out from our accelerating personal awakening into living the collective dream. To walk the talk, to heal our planet and live in balance with ourselves, nature and others.
My contribution is bringing tribe together through storytelling.
This is why storytelling is crucial for the change that is already happening
I see centralization, corporate greed and global inequality as elements of our old paradigm that made us compete in an individualized society over never enough money. This paradigm is rapidly changing. I believe our old story of culture, that of separation and competition, will transform through the growth of awareness in each and everyone of us, in more equality and living in balance with our source, the earth.
I am passionate about telling the story of that new narrative.
My words and talks shine my light on how to move from the corrupted pyramidal systems that are threatening our very existence today, into flat, decentralized systems. When at the core, our story of culture changes, we can make a new architecture, share new values for a more sustainable responsible lifestyle.
For this change to come, Storytelling is crucial.
Since culture is nothing more than agreements on shared values.
Change the Values, change the culture
. I am here to co co-create that change.
On a practical level, in my work as a writer and speaker I tell an envisioned story about our new paradigm. I bring inspiration and light in times that are dark for many. I also offer a roadmap by empowering people through words and a clear vision of the future.
My work materialized in writing the novel "The Wisdom Keeper" about transformation and empowerment. An inspiring heroes tale about the need to fall in love with earth again. You support will further empower my writing and speaking.
My other passion is the revolution of money and supporting the movement of decentralization. I created the YouTube channel
CryptoEducator
and the Medium publication
Spirit of Crypto
: a Place where technology meets spirituality. In this work I focus on bringing awareness and balance between spirituality and technology.
By becoming a patron, you'll instantly unlock access to 4 exclusive posts
By becoming a patron, you'll instantly unlock access to 4 exclusive posts
Recent posts by Lucien Lecarme
How it works
Get started in 2 minutes