Lucie Schrimpf
is creating art & illustrations
Select a membership level
LULLABY
🇫🇷Pour commencer et vous remercier de ce premier soutien vous recevrez :
News Patreon : je posterais de temps en temps les coulisses, croquis, recherches, références, inspiration, video, tutoriels, coloriage, matériel utilisé…
Vous serez prévenu en avant-première quand les oeuvres originales sont disponibles, des promotions dans la boutique, des ventes de travaux d'ateliers etc.
Accès aux Stories exclusives sur Instagram !
… et un grand merci pour votre contribution !
🇬🇧To start and to thank you for this first support you will receive:
News Patreon: I will post from time to time behind the scenes, sketches, research, references, inspiration, video, tutorial, coloring pages, material used ...
You will be notified in preview when original artworks are available, promotions in the shop, sales of workshop work etc.
Access to exclusive Stories on Instagram!
… And a big thank you for your contribution!
FOLK TALE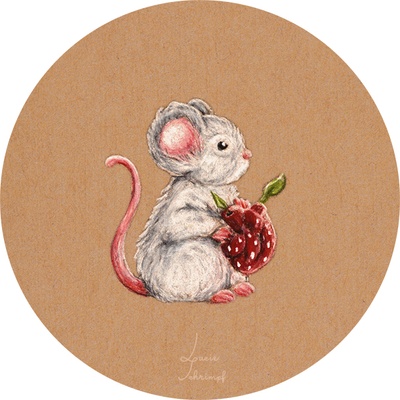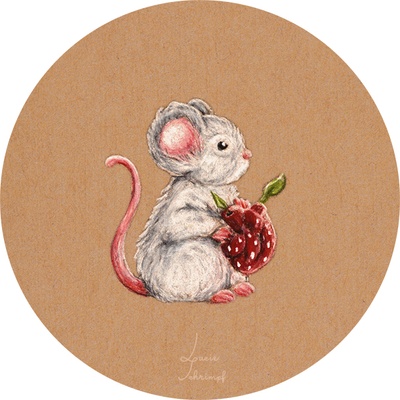 🇫🇷L'histoire commence vraiment avec cette contribution :
Illustration ou peinture du mois (impression d'art) envoyée à 2 contributeurs par mois par courrier !
10% de réduction permanente dans la boutique !
+ Tous les précédent bonus !
🇬🇧The story really begins with this contribution:
Illustration or painting of the month (art print) sent to 2 patrons per month by mail

10% permanent discount in the shop

+ All previous bonuses!
STORYBOOK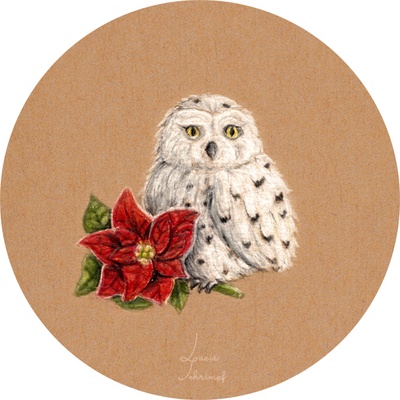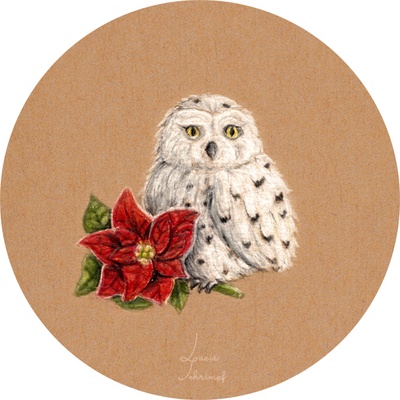 🇫🇷Il était une fois…
Une petite illustration originale envoyée à 1 contributeur par mois par courrier !
15% de réduction permanente dans la boutique
+ Tous les précédent bonus !
🇬🇧Once upon a time…
Small original illustration sent by mail to 1 patron per month
15% permanent discount in the shop
+ All previous bonuses!

About Lucie Schrimpf
(ENGLISH BELOW)
🇫🇷Bonjour à tous ! Je suis ravie de vous présenter mon nouveau plan sur Patreon ! En me soutenant ici vous aurez toujours accès bien sûr aux posts des coulisses, avant-première, tuto , coloriages, vidéos... avec des BONUS ! 
Certains d'entres-vous me soutiennent depuis le début. Vous avez suivi mes premiers pas en dessin, en peinture depuis que je suis petite, d'autres m'ont connue sur les salons, lors d'expositions et bien entendu, sur les réseaux sociaux où je vous montre mes créations depuis quelques années maintenant !
Etre peintre et illustratrice, c'est ce dont j'ai toujours rêvé mais c'est surtout un besoin essentiel. Un besoin d'imaginer, de créer et de travailler le médium pour offrir le meilleur de ce que j'ai. Les jours où je ne créer pas, je peux être facilement de mauvais poil ! Toutes les illustrations et les peintures qui vous attendrissent, vous font rêver, vous surprennent ne demandent qu'à être couchées sur la toile et le papier… j'y consacre tout mon temps. Pour travailler sereinement et traverser les moments difficiles, les crises, les aléas et aussi vous montrer ce que je sais faire de mieux, vous pouvez choisir de me soutenir sur cette page (ceux qui ont choisi des métiers créatifs savent que
2€ c'est déjà beaucoup
!)
NOTEZ :
Cela ne change rien à ceux qui me suivent déjà sur les réseaux sociaux et ceux qui se sont abonnés à la newsletter. Je posterais toujours sur Instagram, Facebook etc. comme avant. Ceux qui ne peuvent pas ou ne veulent pas me subventionner pourront toujours m'aider autrement en partageant mes publications par exemple ou juste un petit <3 !
Chacun sa façon de contribuer.
Grâce à Patreon
vous assurez que je puisse toujours vous
montrer mes peintures et mes illustrations,
et du coup
apporter un peu de douceur et de poésie
à un maximum de personne (on en a bien besoin).
Pour découvrir mon travail, rendez-vous sur mon site:


https://lucieschrimpf.com

🇬🇧Hello everyone ! I am delighted to present my new plan on Patreon! By supporting me here you will of course always have access to behind the scenes posts, preview, tutorial, coloring, videos ... with BONUS!

Some of you have been supporting me from the start. You have followed my first steps in drawing, painting since I was little, others met me at fairs, at exhibitions and of course, on social networks where I have been showing you my creations for a few years now !
Being a painter and illustrator is what I have always dreamed of, but above all it is an essential need. A need to imagine, create and work the medium and give the best I can do. When I don't create, I can easily be in a bad mood! All the illustrations and paintings that touch you, enchant you, surprise you are just waiting in my head to be painted on canvas and paper ... I devote all my time to them. To work and get through difficult times, crises and to show you what I can do best, you can help me and choose to support me on this page (those who have chosen creative jobs know that
2€ is already a very nice help
!)
NOTE:
It doesn't change the way I will share on social media and also for people who have subscribed to the newsletter. I will always post on Instagram, Facebook etc. like before. Those who cannot or do not want to contribute here me can always help me in other ways by sharing my posts for example or just a little <3! Everyone has their own way of contributing.
Thanks to Patreon you make sure that
I can always show you my paintings and my illustrations
, and
bring a little sweetness and poetry
to as many people as possible (we really need it).
To know more about my work you can go on my website:
https://lucieschrimpf.com
+ Illustration du mois (impression d'art) envoyée à 4 contributeurs au lieu de 2 !
+ Bonus supplémentaire pour le pallier "CHRONICLES" (à choisir via un sondage).

EN// + Illustration of the month (art print) sent to 4 patrons instead of 2 !
+ One more Bonus for "CHRONICLES" tier (to choose on poll)

1 of 1
By becoming a patron, you'll instantly unlock access to 32 exclusive posts
By becoming a patron, you'll instantly unlock access to 32 exclusive posts
Recent posts by Lucie Schrimpf
How it works
Get started in 2 minutes