Lunar Homestead
is creating Lunar settlement research
Select a membership level
Lunar Homestead Patron
Welcome to the Lunar Homestead Crew!
You can help support research of the technology and techniques Lunar Homesteaders will need to thrive. You'll also support all the videos, papers, articles, and other content that Lunar Homestead creates.
Every dollar counts and you can make grassroots Lunar and space settlement research possible.
Benefits:
Full access to the Lunar Homestead Discord server.


Talk with other space enthusiasts about Lunar science, Lunar settlement research, and other topics in the General channel (Full access). Anyone can read the General channel however.
Full access to project-specific channels. Get involved with projects that interest you.
Full access to topic-specific channels. Expand and share your knowledge.

Exclusive weekly Patreon posts (sent to your email).

I find all kinds of interesting resources during my research. I post links to papers, books, articles, websites, events, and other sources so you don't have to hunt for them.

My gratitude and the gratitude of future Lunar Homesteaders.
A great level if you want to get involved but aren't sure if you're interested in research.
Thank you!
Includes Discord benefits
LH Researcher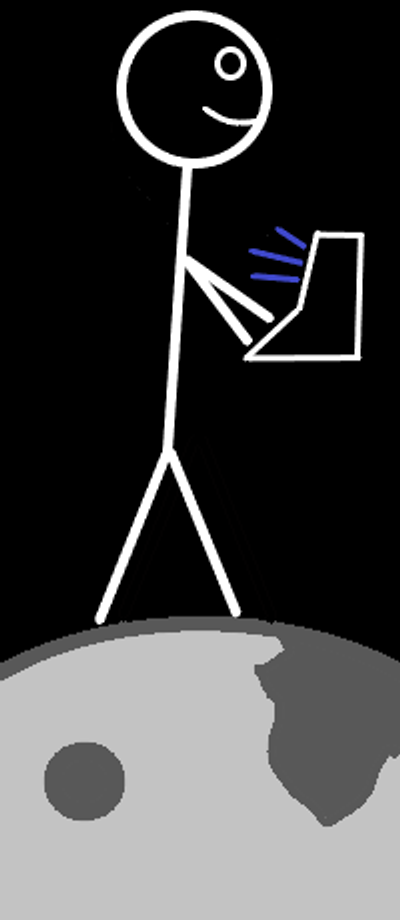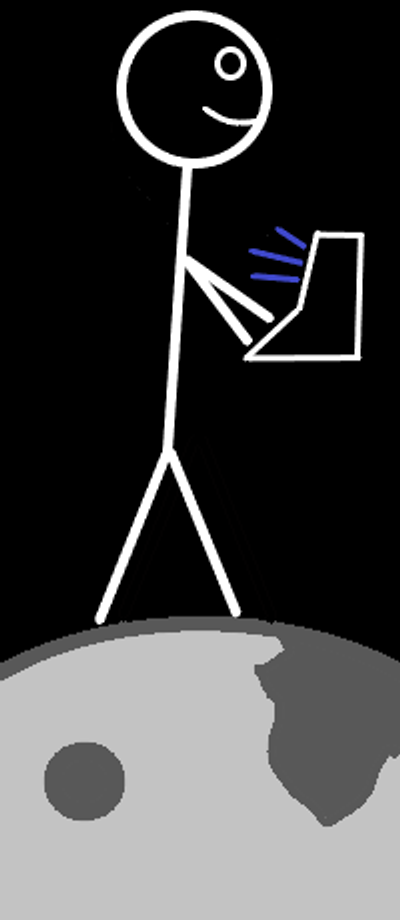 A primary goal of LH is to create scientific research projects designed to answer specific Lunar settlement needs.
Join at this level and help us with the research!
Benefits:
Early access (7 days) to videos, articles, white papers, and other LH content. The content is posted on Patreon (which then sends it to your email) as soon as it's finished. You get it a full week before anyone else sees it.
A copy of the LH Research Manual e-book. Now you can start researching Lunar settlement tech! (You'll receive updated versions as long as your membership is current.)(This book is still being written but chapter 1 is finished.)
A warm fuzzy feeling knowing that you helped make Lunar settlements a reality!
A great level if you want to support Lunar Homestead and work on LH research projects.
And everything from the previous funding levels!
Thank you!
Includes Discord benefits
LH Scientist
There is a lot we need to figure out before humans can safely live on the Moon. At this level you can start your own research project (if you want to) and advance human knowledge. Lunar Homestead will help you do it!
The universe doesn't care if you have a PhD or a fancy lab. It only gives up it's secrets to the stubbornly curious.
Benefits:
A unique Discord channel for your project (if you want one). Let's get other people to help you with your research project!
A page for your project on the Lunar Homestead website.
Help with your research project. That's what LH is all about!
A great level if you want to conduct research that hasn't been covered by LH yet. Or if you're simply excited about space settlement research and really want to help.
And everything from the previous funding levels!
Thank you!
Includes Discord benefits
About Lunar Homestead
Lunar Homestead is researching the technology and techniques we'll need to create sustainable settlements on the Moon (and everywhere else). And you are invited to join the Crew and contribute!
"Lunar Settlement for Everyone" is not just a slogan. Space research and exploration have been the domain of governments and corporations for a very long time. All the rest of us could do is just watch. And maybe try to convince disinterested politicians to do more.
We (you and I) are going to change that. There are problems that need solutions and technology that needs to be "on-the-shelf" before the first settler leaves for Luna (or anywhere else). There are few, if any, people actually working on the type of technology and techniques needed for sustainable Lunar settlement.
You don't have to be a scientist to conduct meaningful research. You don't even need a lab or a workshop. All you really need is curiosity. The support of like-minded people also helps ALOT.
Together we can move our collective knowledge forward to the point where permanent off-Earth settlements are realistically possible.
Join the Lunar Homestead Crew and get personally involved in space settlement research.
Conduct research projects designed and run by Lunar Homestead.
Help in the creation of future research projects.
Assist others in their research efforts (including LH's Principal Investigator's research).
Become part of a community passionate about space settlement research.
Conduct your own research into topics that interest you. Lunar Homestead will help!
Contribute to defining, refining, and spreading the Lunar Homestead concept.
Support grassroots Lunar and space settlement research.
And much more!
Working with Lunar Homestead is a opportunity to be directly involved in Lunar, and space, settlement instead of being just a spectator or cheerleader.
Please check out the Lunar Homestead "
About LH
" page for more information.
Thanks for looking!
When Lunar Homestead reaches 25 patrons, I'll start introducing regular podcasts (with appropriate rewards) to the mix. I'd like to know that there is enough of an interest in what I'm doing to warrant the extra time, effort, and expense.

Plus, this level of support will help cover some of the LH operating costs (web hosting, research expenses, etc)

1 of 1
Become a patron to
Unlock 61 exclusive posts
Connect via private message
Recent posts by Lunar Homestead
How it works
Get started in 2 minutes