Full Credits for the Preview
Lunatics!
is an original animated science-fiction story about the first permanent settlers on the Moon.
We are an independent,
free-culture
,
open-movie
production, made with
open-source software
, especially
Blender
.
Our episodes will be released online without any DRM or copying restrictions, and we actively encourage remixing and reusing our material, even for commercial purposes (under the
Creative Commons Attribution-ShareAlike
license).
Because we don't restrict access to our work in order to demand payment, we'll be relying on fans who are willing to voluntarily support work they like. There are a number of ways to do that, including direct PayPal donations (from our website), buying related products including the DVD and HD editions of our episodes, and subscribing to early/premium episode streaming or downloads through this Patreon page.
We also have sponsorship opportunities for those with a brand to promote (see the CORPORATE and LOGO SPONSOR levels here on Patreon, or
contact us
directly for high-end options).
This page allows you to pledge
per-episode
, which means you won't pay anything until we release an episode.
Read more about the production on our website!
Upcoming Episodes

We plan to ramp up production to ease the process of creating 3D assets and building up our animation workflow. Here is the first block of episodes as planned:
PILOT (NO CHILDREN IN SPACE)
To be released in three parts:
Part 1
  (12-15 minutes).
How do you take a seven-year-old girl into space? Introduces Hiromi and Georgiana Lerner.

Part 2 
(About 20 minutes).
Introduces Josh and Tim Farmer.

Part 3
(Another 20 minutes). Completes the pilot,
"No Children in Space
", introducing Anya Titova and Rob Lerner, bringing the two main colonist families together. The ISF-1 Colony officially becomes the first permanent extra-terrestrial settlement.

EARTH
(About 35 minutes). Introduces "meta-conceptual" artist Allen Emerson.
You can experience this story now as an
audiodrama
, to get a better feel for what a typical full-length episode will be like.

CYBORG
(30 to 40 minutes). A day in the life of Tim Farmer, and introduces lunar field geologist Sarah Allison.

ROCKS
(30 to 40 minutes). Sarah Allison finds out about a unique opportunity while making her first geological surveys as a member of the ISF-1 Colony.
DEATH'S DOOR
(30 to 40 minutes). A cantankerous airlock is no laughing matter, and the colonists struggle with how to make it right.
How fast we go through these is
very dependent on how much support we get
. The more backing we get through this Patreon page, the easier it will be to find animators willing to work on the project. Aside from possible fix-ups, the dialog recording is complete for the first four episodes listed above (all of "No Children in Space" and "Earth").
We are currently working on the character animation for Part 1 of "No Children in Space"; finishing up some set detailing; and working on a solution for final rendering.
Note that Patreon groups payments by month and will charge you at a predictable time after any episode release that we make. You can also set caps on total amount paid and total amount paid in a month. You can also back out or reduce your pledge after an episode or two if you prefer.
We have a story arc planned out for the rest of "season 1" and part of "season 2", with a collection of ideas for arcs to explore in a 3rd and 4th season, should we get that far. I have little doubt we could do a full "seven season series" if audiences support it.
Production Team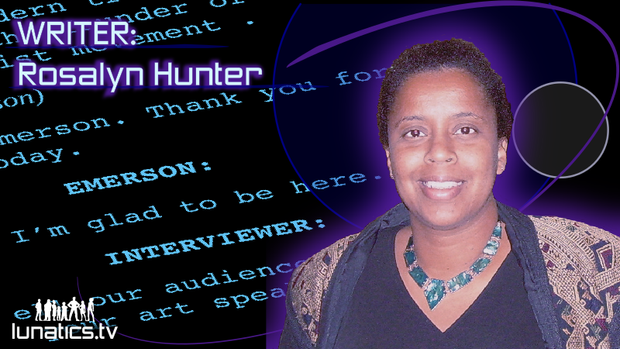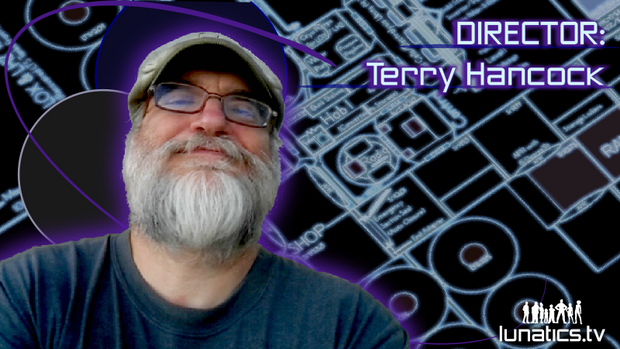 PRINCIPAL CAST
Hiromi Lerner: Karrie Shirou
Georgiana Lerner: Ariel Hancock
Rob Lerner: William Roberts
Tim Farmer: Lex Quarterman
Anya Titova (Farmer): Veronika Kurshinskaya
Josh Farmer & Allen Emerson: Paul Birchard
ADDITIONAL CAST for "No Children in Space - Part 1"
Sergei Titov (Pilot): Sergei Oleinik
Narrator: Melodee M. Spevack
Mother (on Train): Nadezhda Dmitrieva
Son (on Train): Shamil Aminov
Reporter #1: Terry Hancock
Reporter #2: Jami Cullen
Reporter #3: Miki Matsumoto
Moderator/Tech #1: Kristina Ponomarenko
Mission Controller #1: Veronika Kurshinskaya
Full Credits will be included in Episode Releases.
See also our
production team
page.