Hello friends.  I am a fiber artist and librarian.  My goal is to produce high quality fiber arts products, patterns, hand-turned wooden tools, and digital support content.  
You can find my Etsy page: 
here

You can find my Ravelry group: 
here

You can find my Twitch Stream: 
here

You can find my Facebook Page: 
here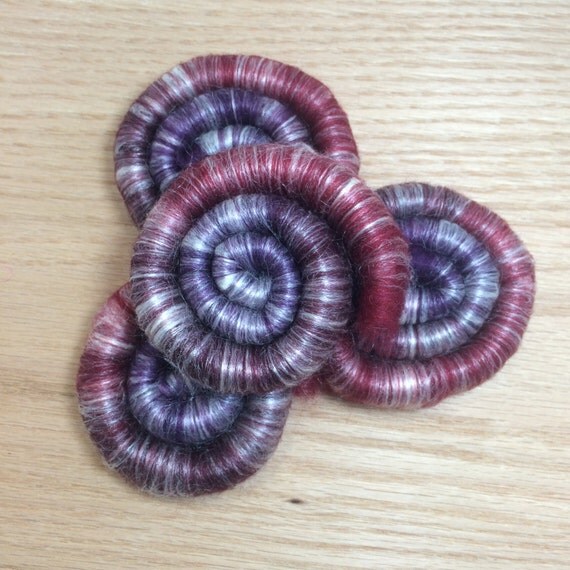 Often, I begin with raw wool, straight off the sheep.  I wash, scour, and dye the wool.  I card the wool.  I blend it with other fibers, like silk, angora, nylon, or commercially prepared wool.  I spin the wool into yarn (sometimes on tools I've made myself).  And I knit, crochet, or weave a finished product from that yarn.  My focus is always on the process.  Sometimes that means starting in the middle of the process. too.
To support my art, I sell yarn, fiber preparations, patterns and wooden tools I've made in my Etsy shop.  I will also be producing live web-casts where I share projects from start to finish and talk about the artistic process.  
Your patronage will help me buy materials and equipment to continue exploring fiber arts and will support the weekly webcast.  As a librarian, I am a life-long-learner, and I bring that into every area of my life, especially my art.  I am committed to creating unique, one-of-a-kind supplies, tools, finished projects, and webcasts.