INTRODUCTION, PURPOSE, and REASONS:
I am an imaginer, a collector, a dreamer... just like you.
As a creator, I easily become obsessed with the nonsense, the experimental and the other worldly.
I love to connect with people on a creative physical level, and find utmost joy in spontaneous delights. I am always and forever trying new things in the studio. Being a teacher as well, I often experiment with new ways to open creative minds and expose my students to unexpected methods, materials and subjects. Because of this I SAVE EVERYTHING. Materials as well as creative experiments. Bits and pieces that become magic when separated and taken out of context. Ephemera, combined with cut text, mixed with painted color and imagery suddenly become a talisman of imagination and dreaming. I want to share this passion with you, as well as create a fluid environment where my collection can flow out of my space and into yours, allowing me to bring new different things in my studio.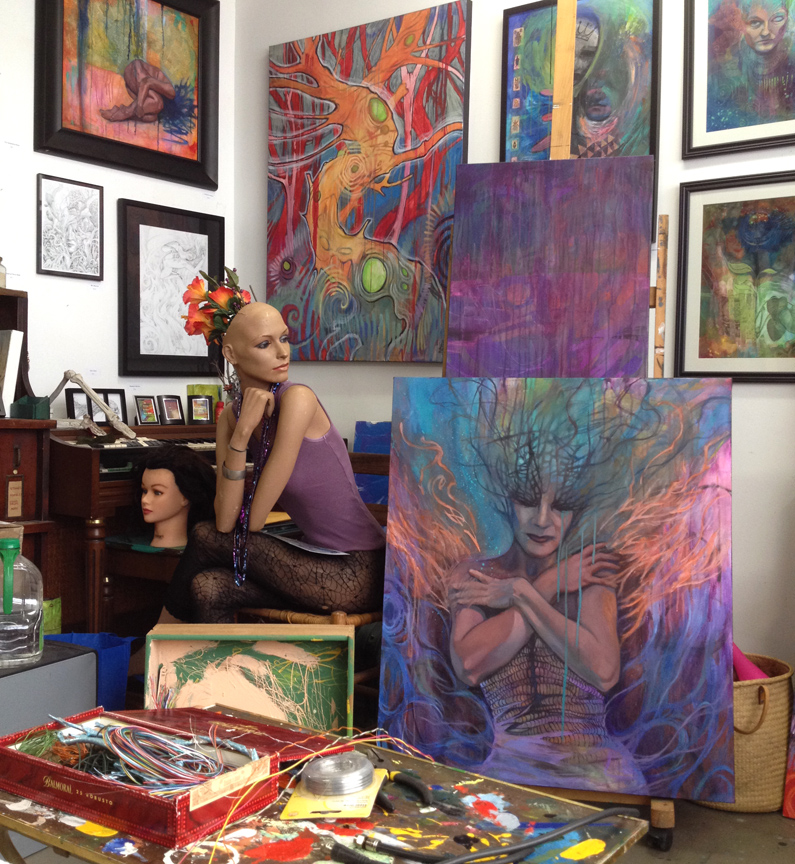 Earlier in 2016, I sent out crazy mail envelopes to about 70 people, filled with a newsletter, miscellaneous things from my studio, bits of my art palette, stickers, swag, mini prints, and etcetera. Some of them had hand written notes inside. Some of them were so thick they required an extra stamp!
I got tremendous feedback and found it so exciting to fill envelopes and send them off.
It was perhaps a trial run for what I want to do here, with this patreon.
I did not want to begin this patreon unless I felt I had something different or interesting to offer in return. After the feedback I got from the initial crazymail send-outs, I realized this would be it.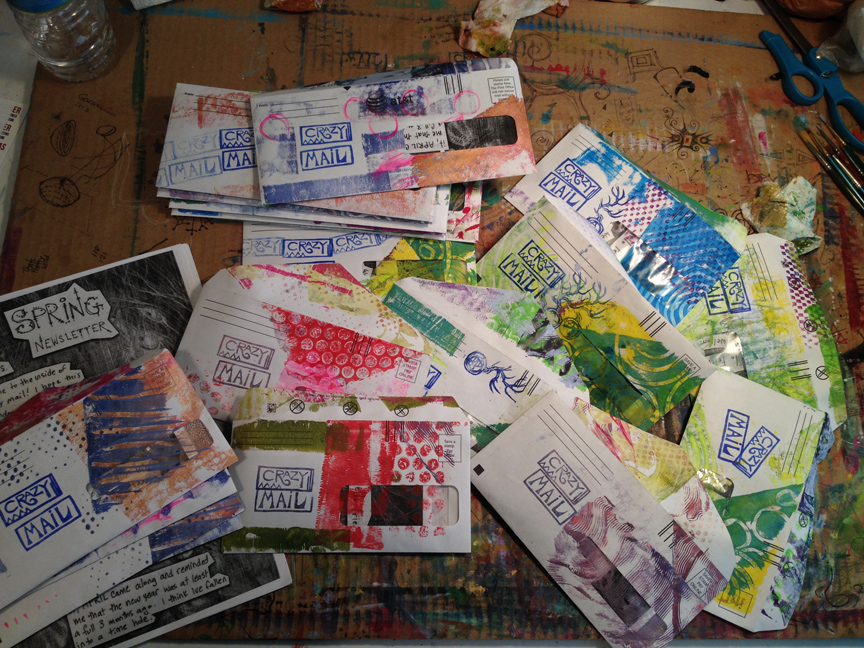 With your support and interest in random artistic postage and my art, Not only will I be able to happily fulfill my love of spontaneous creative correspondence, but it will help to fund my artistic pursuits. I am currently in the process of creating a new strange little art book in color, and I so desperately wish to travel out west for inspiration and new experiences to feed my bean.
Thank you again for coming on this journey with me. I hope you will enjoy your crazy mail correspondence, and watching my progress and process.
--- A NOTE ON CHARGES and OFFERS
These offers are subject to change in the future as I become able to offer new things. If you have a request, please don't hesitate to ask!
Patreon support will be a monthly charge, at the beginning of a month. Sign up or cancel anytime with no obligations. Mail will be sent out *after the first of the month, once charges have been applied. If you cancel before the beginning of a month, you will not be charged and you will not receive anything. If you want crazymail but can only afford a stamp, send ME some crazymail and chances are you will get crazymail in return!
My public studio address is 212 W. 10th St. Suite A-250, Indianapolis, IN. 46202.
** I will send out crazymail once per month.**
--- A NOTE ON CONTENT:
Most of the art I do is of a surreal and dark nature. Crazy mail content will most likely be a mix of light and dark themes, sometimes heavy psychological ponderings and/or the occasional *artistic* nude (but I won't post any of those on the patreon blog due to the rules of visibility).
SEE MY WEBSITE TO BROWSE MY WORK:
http://lydiaburris.com
** If you are wanting to get snail mail of a more light hearted and G rated nature, this is possible. Just make sure to send a message and I will make note by your address.
** You *will* be allowed to choose between a selection of artworks before I send them, unless you want to be surprised! I want to make sure everyone is pleased with their pieces. Other specifications or preferences of theme may or may not be possible, but please don't hesitate to send a message and ask!
---SHIPPING and PATRONS LIVING OUTSIDE OF THE USA:
Shipping is *INCLUDED* in the tiers if you are in the USA. (!!) If you are outside of the USA, please inquire about how much extra to pledge for the tier you want in order to cover the extra cost of shipping.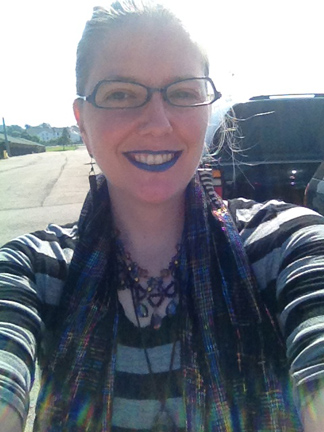 To each and every one of you who reach out and step into my realm, thank you so very much!