Lydia Burris
is creating Mixed Media Art and visual experiments
Select a membership level
Strangeness Tier
A HUGE THANK YOU!
Choose your own pledge amount! 
$1? more?

*  Follow my artistic progress and process
* See SNEAK PEEKS and new work!
* Special Offers!
* Access to 10% discount code at my Etsy shop!
* Also:  stay informed on any public giveaways and 
how to enter!

This tier is a *support* tier, and your support means more than you know!!
Follow me on instagram and/or facebook for more frequent and randomized updates. :)
About
Greetings Friends, Miscellany Enthusiasts, Strange ART Supporters, Lovers of the Weird and Watchers from the great vast planes of the interwebs! I welcome you to my patreon page!
If you are here to support my path in any way, even just by watching with morbid curiosity, I THANK YOU truly, from the bottom of my spleen to tips of my eyelashes!
INTRODUCTION, PURPOSE, and REASONS:
I am an imaginer, a collector, a dreamer... just like you.
Sometimes it seems as if I have my toes in everything! I display at art shows, travel and vend at conventions, write my own websites, make art for myself, write and compose poetry, teach at a community college and ponder the universe. I paint, draw, sculpt, make installations, do digital art, take photos, write and go slowly insane. 
As a creator, I easily become obsessed with the nonsense, the experimental and the other worldly. I am always and forever trying new things in the studio. Being a teacher as well, I often experiment with new ways to open creative minds and expose my students to unexpected methods, materials and subjects. Because of this I SAVE EVERYTHING. Materials as well as creative experiments. Bits and pieces that become magic when separated and taken out of context. Ephemera, combined with cut text, mixed with painted color and imagery suddenly become a talisman of imagination and dreaming. I want to share this passion with you!
Your support, interest, and interaction help to make that all possible!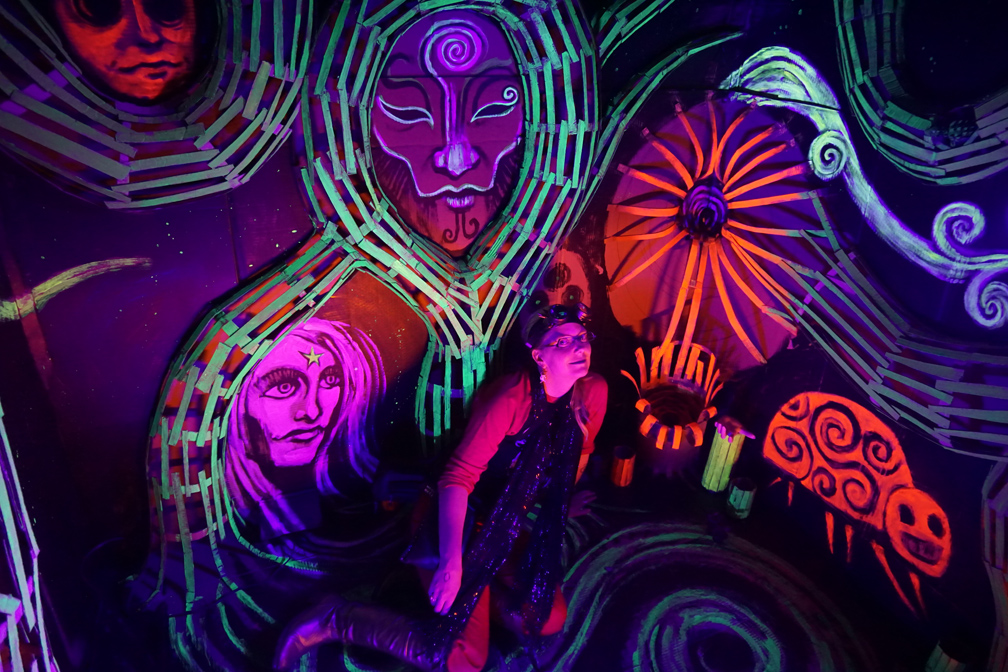 PATREON UPDATE!
  (UPDATE November 2020)
I am actively working on restructuring my patreon. I am taking less of a teaching work load next semester and will have a bit more time to dedicate to pushing my new visions. 
WHAT AM I CURRENTLY OFFERING?
You still get a 10% discount on etsy, as long as I have things in etsy.
When not in hiatus, I will still post sneak peeks and behind the scenes.
More to come when I restructure!
WHAT HAPPENED TO SNAILMAIL? 

I still send random letters but I'm going to be ending the monthly gift while I focus on restructuring. If you've been watching me here and have not yet received  one of the randomly gifted snail mails, let me know and we'll get you sorted out!

Serious gratitude and appreciation for your enthusiasm and support, especially now while I've been morphing and shifting and transmuting into who-know-what going who-knows-where!
If you have ANY QUESTIONS or Comments, please send me a message, and again, THANK YOU SO MUCH!
WHY JUST ONE TIER?



(Written on July 2019, but still true in August 2020)
Right now I'm in a creative transition. After experiencing a sort of burnout, I needed to change some things, but I didn't know what! Its as if I've been holding on to every creative interest since I was born, and I feel like 15 trains are trying to fit on the same track at the same time in the same mountain tunnel pass that is my brain. WHOA NELLY. So. Reevaluation time. I'M still making tons of art and I want to share it, but I had to put my custom offers down for now while I focus on some personal visions! Now, back to art! I have a ton of new things I'm working on and I cannot wait to share.
THANK YOU!
I sincerely thank you for your time, interest and contribution.
Truly, every little bit helps me keep this magic spark going strong.

To each and every one of you who reach out and step into my realm, thank you so very much!
FINAL NOTES AND BASIC PATREON INFORMATION
--- CHARGES 
Your account will be charged
on the day you join
, and then on the first of the month after that. 
Sign up, change your tier, or cancel anytime with no obligations.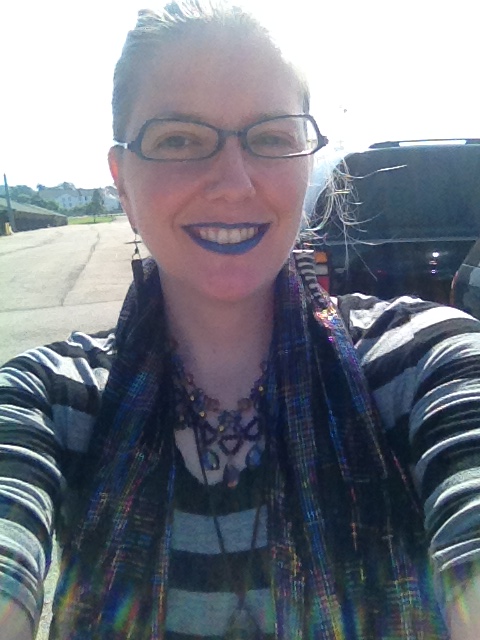 When I reach 50 patrons I will post a video of me doing a happy little Jig, and I will thank everyone by name. Once I reach this level, I will have a better idea of what I can do on the next goal. Hopefully it will involve adventure. 

1 of 1
By becoming a patron, you'll instantly unlock access to 79 exclusive posts
By becoming a patron, you'll instantly unlock access to 79 exclusive posts
Recent posts by Lydia Burris
How it works
Get started in 2 minutes