Richard Guitar
High Class Online Guitar Lessons
Tiers
Guitar Hero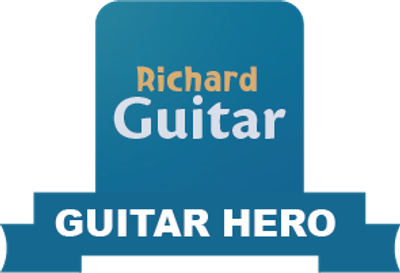 Being a Richard Guitar Guitar Hero means you get full access to...
My regularly updated Patreon feed - Including tabs for all my popular YouTube tutorials and PDF study guides. 

Richard Guitar 101 eBook - Enjoy instant access to 101 popular songs that you can practice at home. Including the chords, strum patterns and lyrics. 226 pages. 

Private Message - Reach out to me any time for guidance and questions. 
Rock Star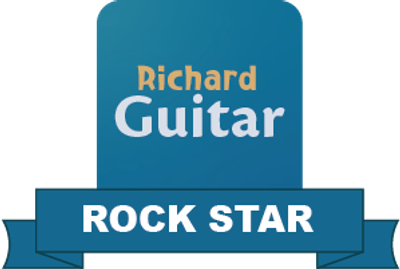 All of the above tier plus…
Starter Course eBook with all you need to know - Get all the basics down with all you need to know to get you on the right path.

Richard Guitar 90's Song Pack - 30 pages of 90's classics to jam along to at home.

Richard Guitar Chord Bible - Your MUST have chord guide for your progress.

Lock Down eBook - My Covid 19 sing along at home 30 page eBook. 

Test Yourself eBook - 22 page song pack to keep you on your toes when you're at a loose end.

Richard Guitar Scales Bible - Unlock that fretboard with my solo hack eBook.
Headliner
$20

per month

∙

only 5 left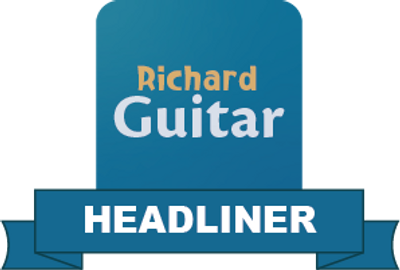 All of Guitar Hero Tier and Rock Star Tier plus..

my "WhatsApp Mentor Service"

THIS IS ONLY AVAILABLE TO 5 patrons PER MONTH. PLEASE BE QUICK AS THE PLACES GO FAST.

I will be your personal 1-2-1 Online Guitar Coach via WhatsApp and other platforms, all included in this Tier price per month.

Weekly video reviews of your playing from me personally plus, a monthly Zoom / Video call check in for goal setting and progress monitoring.

Monthly Zoom Jam Class. A one hour Zoom play along with other members, learning and playing your favourite songs.

Early access to extra bonus videos and tabs.