Natalie MacMahon
is creating a new environmentally themed short film
Select a membership level
Film Fan
You love film and would like to support my next creative endeavour? That's wonderful- let's do this together!
REWARD: ---Exclusive Updates+ credits in film---
Film Enthusiast
Let's rock the film word and create some good, original content! I'm ready to go and you help me to get started TODAY! Good attitude! Thanks a million! You will receive a little film related surprise for your support!

REWARD: Exclusive updates + credits in film+ signed postcard with the new design of the new film poster+ pictures showing you the first impressions of the new project (characters, locations, props)
Cinema Addict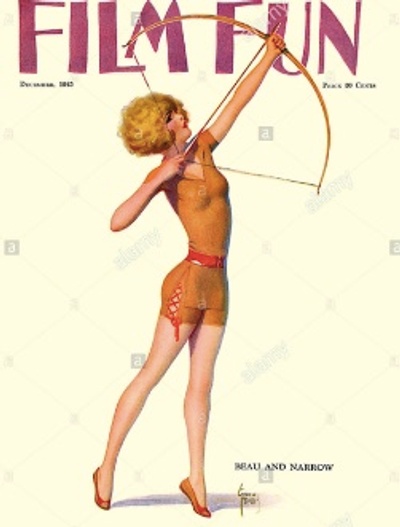 You and I- we have something in common: we reach for the stars and eventually we will get what we want! Thanks for joining me on my journey to create some magical film content! I would like to thank you with a special surprise!
REWARD:  Exclusive updates + credits in film+ signed postcard with exclusive design of the new film poster+ pictures showing you the first details of the new story (characters, location, props...)+ one of the characters will be named after you!
About
My name is Natalie and I'm a screenwriter, director & content creator based in Berlin. I have always had a big passion for film and worked in different fields of film production. I have been making short films and web content of different genres and styles in the last couple of years, which were quite successful at international film festivals.

One of my last projects was an Esperanto fantasy drama called "A Universal Love Story" ("Universala Amrakonto"), which got a lot of attention from festivals, filmmakers and Esperanto enthusiasts. Because of the positive feedback and my other big passion for languages (I also work as a translator), I decided to make a new web series in Esperanto called "Malsano Nomata Amo", which has had its successful premiere this February and is already shown at some festivals. The trailer of my new short story in Esperanto called "A Violent Noise" ("Perforta Bruo") will be published on December 21st!

This summer I created an Instagram series called "Silent Disco", which will have a second season in 2020 due to its success. Apart from that I just premiered my latest short sci-fi drama "Pink Me Blue" with animation elements and I'm working on my first feature film script!

In spring 2020 I'm planning on shooting my brand new environmentally- themed short film "Skeleton Tiger" and you can become part of it and help to realise this very unusual story.

With your support I will be able to create more unique films and online series that make people dream, wonder, cry, laugh and think about the world we live in. Let's create something magical together! As a supporter you will be the first to receive updates, insights and you will get a first glance what the film is going to be like! I appreciate every support and thank you from the bottom of my heart!

When I reach my goal, I will start shooting my new short film, which will be send to international film festivals! All supporters will get an exclusive sneak peak once it is finished! In the next few weeks, I will publish more details about this new short film! Once thing is for sure, it is a very unique and unusual story and it will be a very visual film!
1 of 1
By becoming a patron, you'll instantly unlock access to 2 exclusive posts
By becoming a patron, you'll instantly unlock access to 2 exclusive posts
Recent posts by Natalie MacMahon