Madame 'Onça' O'Leary
is creating Tarot & Multi-Media Arts - & Caregiving at Home
Select a membership level
AWESOME PATRON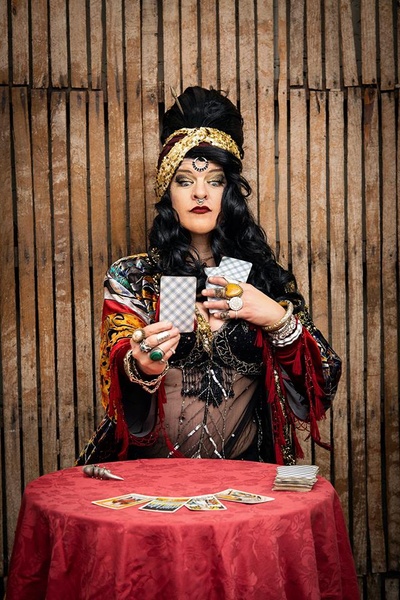 Enjoy personal Posts!

I share updates on everything: tarot, visual art, travel, and life in the creative space. It's real talk about what's good in art, what's hard in life, and how the family is managing.

With your support, these inspirations become real!
SUPER PATRON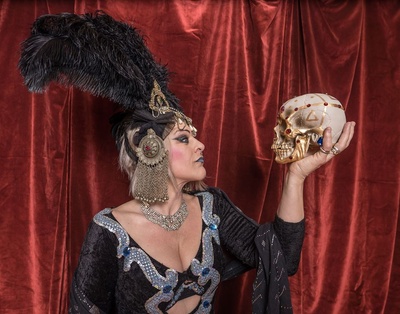 You are appreciated! Enjoy:

Patron-only posts about life, art and the honestly messy process that both of these things are.

Share an address to get a monthly POSTCARD from me. It may be a tarot card, an autograph from a jackalope, a love note from somewhere I've been, or just news from the studio...

It's going to be SUPER! (Get it?)

MEGA PATRON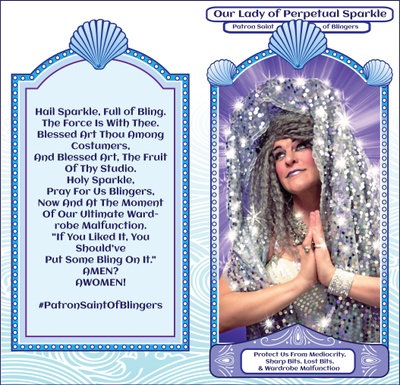 For folks who like to know how the sausage is made, please enjoy:

Patron-only posts about the ways art and life collide

AND

Get 'behind the scenes' as I share the process of painting, costuming, live-streaming, all the many projects a multi-media artist gets up to. 

I honestly don't know WHAT the future holds for us. Adventure?

About
Greetings, folks! Art is my full-time gig. I am a career entertainer and a voracious maker. Patreon connects the art I make with you, the folks who excited by this work and journey.
As you may know, I am also caring for a chronically ill, homebound child while paying the bills with my art. Join my Patreon for first access to all kinds of inventive content - previews of both work in process and the finished products - which allows me to both create art AND care for my family. THANK YOU!
Singer and song-writer, player of instruments, MC and festival producer, stilt-walker and visual artist, I teach and read tarot at private, community and corporate events. I also own a human-sized wooden hamster wheel that allows adventurers of all ages to use their own energy to make snow cones, so there's that. In all things, I strive to be productive in spite of my child's illness, and your patronage makes all the difference.
Please peruse the updated TIERS. I just updated them, since being QUARANTINED makes some commitments easy to fulfill ('behind the scenes' and live-streaming content) and others impossible (brick and mortar show tickets). I want to make it awesome, mega, super, ultra, tip top for you. This is a zany time and we all need joy and hope and goodies in the mail!
Also, if you would like to learn more about POTS, aka Postural Orthostatic Tachycardial Syndrome, the sudden onset illness that has kept my child homebound, please visit
www.dysautonomiainternational.org.
OCTOBER is Dysautonomia Awareness Month. I never knew about it until it struck our family, and now I hope that spreading awareness will help other kids get help with an early diagnosis.
Become a patron to
Unlock 24 exclusive posts
Connect via private message
Recent posts by Madame 'Onça' O'Leary