Madeline Tasquin
is creating music & videos
Select a membership level
Stardust
Access to patrons-only posts: Be among the first to hear & see my latest creations, and be a part of the behind-the-scenes conversation every month.
Venus
A vote in the monthly creation poll! At the beginning of each month I post a poll of 9 different creative ideas I've been thinking about. Patrons at this tier level and up are asked to vote for 3 of those projects, and I'll pick what I work on that month from the top 3 projects based on your poll answers.
(+ Access to patrons-only posts)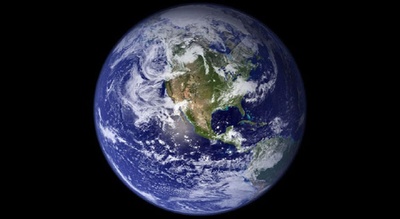 Earth
Personalized postcard from moi: I'll send you a heartfelt thank you postcard from wherever I am on Planet Earth when you sign up (and once-in-a-blue-moon surprise postcards)...
(+ A vote in the monthly creation poll + Access to patrons-only posts)
About Madeline Tasquin
Hello creature! Thanks so much for stopping by my Patreon page.
 You may already understand how this whole Patreon concept works but if you aren't one of those people, please skip to "HOW IT WORKS" below to read the basics of the concept & whatnot.
I hope after poking around here you'll be inspired to click the SUBSCRIBE button & join the constellation of folks supporting my ongoing creative exploratin' mess makin' song-sangin' & Muse-ic obeyin'.
Some things I've done thanks to Patreon since I launched in December 2015:
In 2017, wrote and recorded an EP of songs called Future Telephone

In 2018, booked & rocked a 5 week summer tour to BC Canada with vocal trio Sarabande
In 2019, delved back into the realm of video editing & created my first stop motion animation, which happened to be a video thank you card to my patrons.
Some things I'd love to do in the coming months:
Shoot, edit and launch a new music video
Develop an online video series for kids and cool parents
Shoot a video song (complete with split screens like Jacob Collier does) of a French tune
HOW THIS THING WORKS:
Click Subscribe, and choose the tier level that feels most comfortable to you as a monthly pledge. You'll also be asked to set your monthly maximum. You can change either of these numbers at any time through your settings. 
Towards the end of each month, I post a "paid post"... something I created that month. It could be something that's posted publicly (like a new music video), or for Patrons only (like a brand new song I'd love your feedback on)
I may also post "unpaid posts" like Polls or a snippet of a new tune, or some other update or exciting news.
At the end of each month, patron tallies the number of "paid posts" I created that month and charges the card/institution you signed up with for that amount. I always aim to post 1 paid post, but a few times I've missed the midnight deadline so I've posted a minimum of 0 and a maximum of 2 paid posts each month. 
For some tiers there are special perks. Since my page is still relatively small and I'm managing all aspects of my music business on my own, I humbly ask my patrons to reach out to me personally if they'd like to cash in on some of these perks (for example, Music Coaching or Life Coaching sessions). 
Each time I post, you receive an email notification (you can edit this in your settings too) and you can sign in on the smartphone app or a web browser to comment, vote in a poll, or click that little heart button to let me know you got the post :)
As a Patron you can add my RSS feed to your favourite podcast app, and all the Audio posts I've ever made on Patreon will be there waiting for you to listen or re-listen to at any time.
If you have any questions before signing up, please send me an email at madeline.tas
[email protected]
Thanks SO much in advance for attributing value to the music I make & contributing each month to help me keep making more where that came from!
Lovin' large,
–Maddy.
$499 of $500
per creative project
When I reach this goal I'll make a NEW MUSIC VIDEO!!  I'll send a poll out to my patrons and mailing list to cast votes from a list of my songs they'd like to see a music video for, and the song with the most votes will get a new music video made by yours truly!  I oh so love video projects, and have the friends-with-cameras & the editing software & training to make it all happen! Check out this music video I co-created with Romain Marie-Aubrey in Montreal for Future Telephone -- we had SO much fun making this thing. I hope you love it. Add a lil comment on YouTube, if the Spirit moves you to :) 


2 of 3
Recent posts by Madeline Tasquin
By becoming a patron, you'll instantly unlock access to 71 exclusive posts
By becoming a patron, you'll instantly unlock access to 71 exclusive posts