Madeline Tasquin
is creating music & mischief
Select a membership level
NOTE
Single notes (aka pitches) are the building blocks of songs.
(Fun fact: There are 12 of them in western/tonal music.)
ONGOING PERKS AT $1 LEVEL =
5% off my sliding scale rates for music coaching or life coaching sessions for as long as you're a patron at this level.
Immediate access to over 80 patrons-only posts.
Be among the first to hear, see & offer up feedback for my latest music & video creations on my patron-only feed
You're "pitch"ing in (pun intended) a dollar towards creating a sustainable creative salary for me, AND adding a much welcome pair of ears & heart interacting with my patron-only posts at the other end of my post Submit button :)
Add the RSS feed to your favourite podcasting app to listen anytime to my audio posts! 
SIGNUP PERK =
Access to "Nice Hat, No Pants" monthly concert series for patrons only, expertly hosted on Zoom, with interaction in all the right places & dedicated tech support person.
These happen on alternating Saturdays 1:30-3pm Pacific and Mondays 6-7:30pm Pacific, to allow for a few timezone & schedule options. SAT OCT 31 / MON NOV 23 / SAT DEC 19
Melody
Well shucks, 5 notes is plenty to work with to make a melody :) 
ONGOING PERKS AT $5 LEVEL =
Signing up at this level, you get all the $1/thing level ongoing perks, plus:
An additional 15% off my sliding scale rates (20% total) for music coaching or life coaching sessions for as long as you're a patron at this level.
CURRENT SIGNUP PERK = 
Join at this level before December 31 2020 
and get a no-added-charge 
45min Music Coaching or Vision Coaching (or combo) session
hosted on Zoom. 
Harmony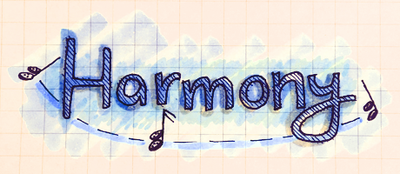 Oh la la, thanks for adding all that yummy harmony!
ONGOING PERKS AT $10 LEVEL = 
Signing up at this level, you get all the $1 & $5/thing level ongoing perks, plus:
SIGNUP PERK =
Join at this level before December 31 2020 and choose from these 2 options: (1) LEARN ANY SONG OF MINE -- I'll teach you to play any of my songs via Zoom... as many sessions as is takes. Or we can just hang and drink tea and shoot the shit ;) OR (2) VIDEO DUET Send me a video of you singing and playing any song, and I'll record harmonies to it and post our video duet on YouTube, with your permission, or send it to you to have & hold & post at will :)
About
Allo!

Thanks for digging my music enough to be here in this speshul place where I share my life, my raw songlings & music video drafts, my thoughts & questions as a multipassionate musician hellbent on a life of never-ending learning, with the folx who really want me to keep making music & growing the reach of my message.

Some of them sign up for a dollar, some for five, or ten, or twenty-five, fifty or two hundred and twenty two. It all adds up to create the space for me to keep making music, videos & events that ripple more voicefulness, more fierce loving, and more reminders of our innately creative and inherently loving nature as human beans.

Music
is a verb I wish each and every human on this gorgeous planet knew they had access to.
That's why in my
live concerts
I design every set to ensure folks are singing, clapping, whistling, snapping along so they can vibrate their own cells & build confidence around their own access to their musical birthright.
That's why I created the
Secret Choir
, a live concert flash mob that learns harmony or rhythm parts in advance & surprises everyone with surround sound from the audience during my shows.
That's why I don't love livestreaming and instead launched
"Nice Hat, No Pants"
a monthly interactive Zoom Hang & Concert for patrons, during the COVID-19 Shelter-in-Place era.
That's why during COVID I started a weekly
Emma Goldman Dance Hour
free for anyone to join on Zoom, every Friday 8-9PM Pacific.
That's why in 1-on-1
Music for Life Coaching
I care more about coaching a person to be able to fish, then getting them on the hook for weekly music "lessons" where they're the empty vessel into which I pour my vast knowledge. Nope, I'm a lifelong learner & want my coachees to get infected with that bug too :)
It's why I want to expand my reach beyond the folks who already know me as a performer, to folks who don't know me yet, through online video content (from someone who isn't a dude) that shares
How to Music
tidbits I've learned along the way & encourages ppl to embrace their innate musicality.
From humming for stress relief to writing songs to finding a more balanced life, Music is a fricken magical thing. We all know that, but we also have all this bullshit about talent, "being born with it," and other programming that holds us back from our inner Music.
It doesn't have to be performative, it doesn't have to be shared publicly, it doesn't have to become a product to sell.
I want the whole world to know it, through my songs, my videos, my concerts, my merch offerings, my coaching, my micro-activism. I want people to learn about their Vagus Nerve, their voicefulness, the infinite well of lifelong curiosity that Music can be, the powerful parallels between Music and our daily lives... I want to bust the myth of talent wide open.
And I want the people working on making Music their careers to live more balanced lives & forge their own paths. Through 1-on-1 coaching trades & group accountability sessions, I want to empower them with tools to avoid the major burnout of the kind I experienced in 2018 (after 12+ years of touring & schlepping & all too often pursuing ideas of success in music that weren't my own).
My patreon page is made up musicians, music dabblers, videographers, activists, podcasters, multipods, teachers, scientists, artists... What they all have in common is their big ol hearts. I am so so very glad that these people exist, and that they've decided to share this journey with me.

I thank my lucky stars that I get to spend my days doing what I love, and that I have a constellation of sweet creative heart-driven stardust creatures (that's you) who dig what I'm doing with my life force enough to throw down a lil currency every month.
Meanwhile, we're all flying through space on a sexy planet in the Goldilocks zone of the Solar system in our lil corner of the Milky Way Galaxy in one of potentially infinite multiverses.

Love & high kicks,
Maddy
.
Some things I've done thanks to Patreon since I launched in December 2015:
In 2017, wrote and recorded an EP of songs called Future Telephone
In 2018, booked & rocked a 5 week summer tour to BC Canada with vocal trio Sarabande
In 2019, delved back into the realm of video editing & created my first stop motion animation, which happened to be a video thank you card to my patrons.
In 2020, when COVID-19 hit, I was able to slow down and focus on some collaborations and some projects I'd wanted to take on for a long time including my first "minizine" which teaches folks how to play my song Mosquito and a little bit about intervals and why I dig them. I've also launched a monthly "Nice Hat, No Pants" Zoomtastic ConcertHang series for patrons that's been a beautiful way to connect with my peeps the wide world over, COVID or no-COVID.
$573.10 of $600
per creative project
When I reach this level, I'll build all the materials for a regular post series I've been wanting to create for years now, featuring 1 patron at a time. I hope this will create a little more cross pollination between my patrons interacting (without needing me in the equation) and help you all discover just how much creativity, heart and passion is living in this Maddy-Curated lil corner of the interwebs! From Nancy Shanteau (Skills for Change Coach) to Rich Vreeland (aka composer Disasterpeace) to Liz Cahill (founder of fledgling new business Future Self) to Aubrey Vora, founder of multifaceted creative social and emotional learning tools company Curiosapiens)...
Put it this way... if most of humanity went extinct and all that was left was us (because you all turned up to a live concert I was hosting in the only safe bunker on Earth?), the new humanity we build would be brilliant, creative, and a whole lot kinder to the Earth than the show our species is currently runnin. 
3 of 4
Become a patron to
Unlock 93 exclusive posts
Connect via private message
Recent posts by Madeline Tasquin
How it works
Get started in 2 minutes