Madeline Tasquin
is creating music & happenings to help you imaginate
Select a membership level
Melody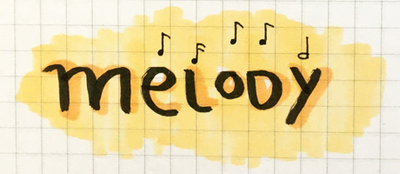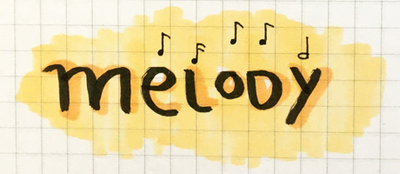 In addition to access to all "all patrons" posts published 2015-2021, you'll receive:
A custom welcome video message when you sign up 
Access to my patron-only Instagram story feed
Early access to public music & video releases
Behind-the-Scenes sneak previews & works in progress
Access to Patron-only hangs on Zoom when they happen
Discount on 1on1 Music Coaching has moved to the Harmony tier. Thanks for growing with me!
Includes Discord benefits
Harmony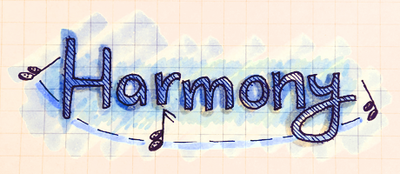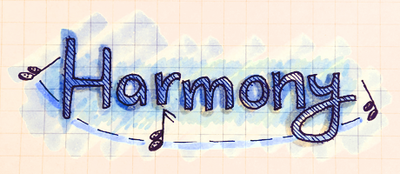 In addition to access to all "all patrons" posts published 2015-2021 & all the benefits of the Melody tier (Custom welcome video message, Patron-only Insta story feed, Early access, Sneak previews, and Patron-only Zoom concerthangs), you get: 
Streaming Access to all music releases while you're a patron at this level, via my Patron-Only RSS feed (or directly via Patreon site/app)
15% off my sliding scale rates for Music4Life Coaching sessions for as long as you're a patron at this level.
Includes Discord benefits
Chorus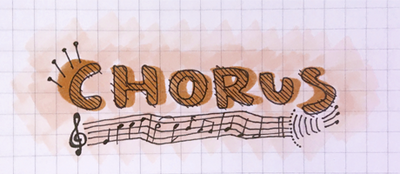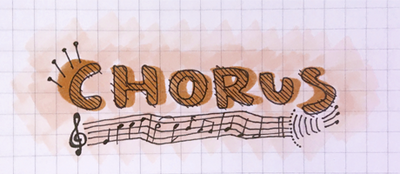 In addition to access to all "all patrons" posts published 2015-2021 & all the benefits of the
Melody tier
(
Custom welcome video
,
Patron-only Insta story feed
,
Early access
,
Sneak previews
,
Patron-only Zoom concerthangs
), and
Harmony tier
(
Streaming access to all releases
,
15% off music coaching offerings
) you get: 
30min of 1-on-1 time with me in the form of a Walk-and-Talk (over the phone) or video session (via Zoom) to use how you wish every calendar month: Just a hang? Pick my brain? Get feedback on a new song? Creative biz consulting? Vision coaching? You have my undivided attention! This offer is managed on a "by request" basis... reach out and schedule time with me! 
An additional 10% off my "Music for Life" Coaching sessions for a total of 25% my regular sliding scale rates
Includes Discord benefits
About Madeline Tasquin
Hello dear creature! 
Spanks for landing here to learn more about my Space Program, sweet Earthling.
I call my Patreon page my Space Program half-jokingly, half-seriously.
Jokingly,
because it's fun to say "support my Space Program" as if I was a NASA fundraiser or a spacehorny billionaire. And
seriously,
because since launching this Patreon ship, I've felt so much more SPACE in my life as a full-time musicmaker. Space to breathe without stressing over which bit of my soul I should sell to pay the bills this month. Space to follow my creative instincts. Space to try new things, fall flat on my face & the virtual space to have a good laugh about it. Space to grow into myself and become the artist I yam today.  
⚡️ Now I'll tell you a bit about who that is ⚡️
WHAT I CHOOSE TO BELIEVE
and WHAT I'M DOIN ABOUT IT 
and HOW YOU CAN JOIN ME
If by the end of it you feel some kind of spark, click that "Become a Patron" button and pick whichever tier calls to you and I look forward immensely to being a bigger part of eachothers' planet ride this year!!! Eff yeah! High kicks! 

What happens after I click "Become a Patron"??

You'll be taken to a snazzy and welcoming welcome message specific to your tier choice, which includes some direct links to access any specific perks you might get for your support tier. 

In that message you'll be invited to introduce yourself & vote in a poll that tells me what kinds of things you're most excited about getting from me, to help me continue to shape this page for the community built on it. 

You'll be charged each month up to the monthly maximum you pick during the signup process. If your financial situation changes (or you decide you'd rather send me a large sum of money & skip the patreon posts), you can change that tier or cancel at any time!

We get to co-inspire each other in building the world we want to live in, quiet act by quiet act, day by day, creative choice by creative choice.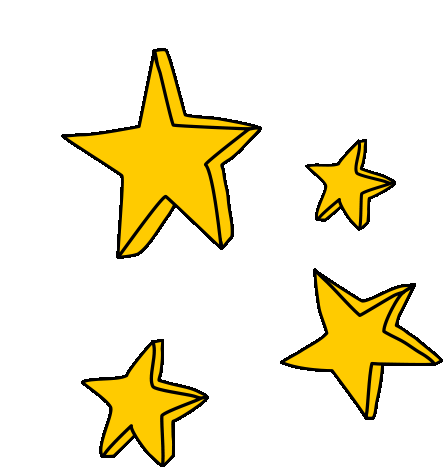 Each and every single fricken human on this Earth is creative. We're CREATING every damn day, regardless of what we believe... So, we can either CHOOSE to imaginate (a real word! I looked it up! meaning "to create imaginatively") OR we can keep on creating the world in the same messed up image handed down to us because we say "I can't change anything, I'm just a wee little piss-ant human and no one listens anyway and we're all goin to Hell in a handbasket."
As a species and as a society (and as a musician community!) -- whatever scale you scope things at -- we've been collectively and individually CHOOSING to believe we are powerless to change a damn thing. We seem to have been delivered this message by the way previous generations have done things that change looks a very specific way (or that our creative careers are supposed to look like this or proceed like that). We seem to have this colective understanding that change has to look big, bold, announced with a press release, a huge march, maybe something on fire, a single name in bright lights with applause or a nobel prize or a voyage to the moon and a mention in the textbooks... But big things these days also seem to have an equal or greater-than-equal opposite reaction because of the ways we consume information. 

I believe...

...that where we're at right now as a species now firmly in the Internet Age with more humans in urban living than rural, the more individual people that decide to finally LISTEN to those little whispers of mystery that have been calling them in some weird direction they don't fully understand, the more rapidly we will turn this ship towards a horizon we WANT to travel to. The more we remind ourselves and each other every damn day that creativity is CURIOUS, it's PLAYFUL, it's POSSIBILITY, the more we can start to work in teams and duos and trios and collaborations to envision and design and pull together the threads and weave the new ways forward that will distribute resources more elegantly, so that life is FUN for all people. Fun is a bloody good barometer, I reckon. The more we listen to those weird whispers we don't fully understand -- to give a compliment to a stranger at the grocery store, or go pet a horse or do a handstand at the train station out of nowhere -- the more ENERGY we'll each have to dream up and act on those things that keep popping into our heartvision. More energy to build better funner systems for people to opt out of the old bullshit we're all enslaved by. Am I makin sense here?

The world we living in needs each and every one of us to say "fuck it" and go ahead and turn off the TV (aka Netflix) & quit escaping with whatever poison we prefer to bide the time while we slowly but surely stupid ourselves right into oblivion/extinction.

2022 on Planet fricken EARTH right here in this cozy spot just close enough to the Sun to stay cool but not too cool and warm but not too hot, is calling us to be brave enough to love more fiercely and create more courageously than ever. AND to be honest as fuck about how effin scary that is to do, along the way, because then we give others permission to venture out of their comfort zones too.

It blows my mind how every single human being is so unique, so resourceful, with a story fingerprint unlike any other human on the face of the Earth. AND I think it's fucking tragic how few people actually know that or own that. We're all such scared animals, handed down the trauma of generations. I wanna grab every human I meet and just look deep into their eyes and tell them they're creative as fuck and ask them questions or just shake them until that secret whisper of their heart that's been nagging at them for years bursts out of them like a big happy baby screaming for milk.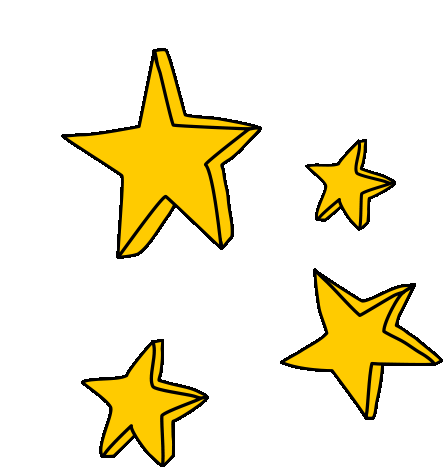 WHAT I'M DOIN ABOUT IT
I've spent too long in my creative life being quiet about what I believe, trying to please people. It comes out in fits and spurts and people always react well, but I've let the internalized voices of the cool kids in high school that say "just chill, man"... "why you gotta be so loud and passionate?" drown me out and dumb me down. So one of the things I'm now doin about it is being LOUD & PASSIONATE about what I believe. About spreading my message at every fricken opportunity I get. 
Some specific projects that reflect what I believe are:
Emma Goldman Dance Hour

I started this weekly free dance hour during the pandemic when I was burned out from online activism and my back and my heart and my eyes was mad at me about it. I wanted to create a weekly opportunity for the changemakers, the fiercelovers, the worldbuilders... to let loose and dance and recharge their heart batteries. Inspired by Emma Goldman's famous dance quote & also 
Nap Ministry
in Atlanta, GA, EGDH was very popular, and I'm bringing it back in 2022, January 7 to March 28 from 1-2pm pacific time every Monday.
The Secret Choir

This is a choir made up of whoever wants to be in it, performing whenever it happens. I send out a vocal part or vocal parts to choose from & learn by email, along with instructions on when to chime in, and The Secret Choir spreads magic with their seemingly spontaneous singing. This gives the audience, the choir members and ME a lotta joysauce, and helps to break down the barrier between audience and music maker that always makes me feel uncomfrotable and like the whole thing is missing the point. It somehow helps to crumble the whole Musician Idol Worship thing and let new creative possibility grow out of the rubble in the imagination of everyone present.
Big Why Cover Series

I take uplifting songs by other independent musicians who are imaginating the world in their own ways on or off the stage, and do my own Maddyesque versions of them in a multi-instrumental video creation published on my
YouTube Channel
. I released 3 of these in 2021 and it's given me so much good juju I've decided to keep making them... I love lifting up other artists who care about their communities & are vocal and active with their love-in-action, I love taking sweet lyrics and re-amplifying their message to my audiences, and I love the great response the series has gotten. 
Music For Life Coaching

I've found a lot of joy & fulfillment in working 1on1 with adults to own their own innate creativity & musicality. It's music lessons, but without the "I'm the guru with the answers, thou art the empty vessel into which I shall pour my knowledge" approach that makes me wanna kick something. I learned Music by asking questions, by nurturing my curiosity, by trying to remember that Music is supposed to be FUN and regularly having to remind myself not to take myself so damned seriously. So it's an honour and a privilege to work 1on1 with folks to establish & take baby steps towards more confidence in their musical exploration, so that they can develop a healthy relationship with learning about music that will last them a lifetime. That's one of the reasons I call it "Music for Life" Coaching, and the other is that OWNING our life-given innate MUSICright as humans can blossom so many other aspects of our lives... better communication, clearer boundaries, greater self-compassion, more resourcefulness & adaptability & creat5ivity when faced with Life's challenges... it's different and unexpected for every person I work with, and I feckin love it. 
Those are 4 examples, outside of my MUSIC RELEASES. 

In my Music, I don't try to spout a particular message... I just want to honour the creative Spirit squatting in my bag-o-bones and mix whatever genres, time signatures, voices, flavours and feelings I damn well please, without trying to squarsh it into any kind of mold. I have spent a lot of time trying to squarsh myself into shapes in my creative life and that's resulted in too few music releases... succumbing to perfectionism, self-doubt, comparing myself to other artists, using others as a baramoter for my own creativity. And while those voices STILL speak to me in my vulnerable moments, at age 40 I'm proud to say I've learned to notice them and consciously turn their volume down. So in sharing my Music in 2022, I want to share more of those stories and let others know that EVERY one (who isn't a sociopath) has those naysayer voices in their heads, and that they too can learn to turn the volume down and
DO IT ANYWAY!!!

[Speaking of my music releases, if you join at the HARMONY tier ($10/thing) you'll receive immediate streaming & download access to every one of my music releases for as long as you remain a patron, accessable by RSS feed through your favourite podcasting app, or directly via Patreon through the online site or mobile app]

The most basic way you can join me is to interact with my various channels -->  surround yourself with regular reminders that you can and are changing the world the more you live from vision & imagination, and egg me on and co-inspire me with your news, your ideas, your small victories! Rising tides float all boats. 

And if you're in a position to contribute a regular amount of money to me each month, become a beloved Patron! You'll be supporting me spreading these messages out into the world, and you'll be gaining access to some of the deeper content of the Maddyverse. Open my posts & interact with them & the other comments from folks drawn to become patrons.
And through all of this, you can join me by finding ways to carve out SLOW TIME each and every day... even just a moment to follow yer respiration of Oxygen in and Carbon Dioxide out and ask yourSelf what you want to imaginate that day. What do you want to create, imaginatively? How can you live from curiosity; stay open to wonderment & awe every moment today? ... to notice the tiny opportunity to change someone's day and, by the magic of that small quiet act, ripple out changewaves into the world. 
I have no special talent. I am only passionately curious.
-Albert Einstein

I thank my lucky stars that I'm safe enough to spend my days following my curiosity & using my platform to inspire others to do the same & change the world so that everyone can feel safe enough to let their innate creativity guide
them
!  The reality that I have a constellation of sweet creative heart-driven creatures who dig what I'm doing with my life force enough to throw down a lil currency every month gives me awe every day... really, it's given me so much breathing space, I find it really hard to express it adequately in words.
Meanwhile, we're all flying through space on a sexy planet in the Goldilocks zone of the Solar system in our lil corner of the Milky Way Galaxy in one of potentially infinite multiverses. Go figure. Go, Space Program! 

Love & high kicks,
–Maddy.



I was born in 1981. In 2020 that puts me somewhere between Spring Chicken and Old Grey Mare. Haha. To celebrate growing this Patreon place to 81 members, I'll create something that celebrates my wholehearted belief in a philosophy of Life Long Learning as a fountain of youth...

To qualify, it'll need to be something:
1. I've never done before AND
2. That kinda scares me or makes me feel vulnerable as hell

I'll capture it on camera somehow, and share it -- and my vulnerability -- with the world as a public post. 
1 of 1
Become a patron to
Unlock 160 exclusive posts
Connect via private message
Recent posts by Madeline Tasquin
How it works
Get started in 2 minutes