Madeline Tasquin
is creating music & videos
Select a membership level
Stardust
Access to patrons-only posts: Be among the first to hear & see my latest creations, and be a part of the behind-the-scenes conversation every month.
Venus
A vote in the monthly creation poll! At the beginning of each month I post a poll of 9 different creative ideas I've been thinking about. Patrons at this tier level and up are asked to vote for 3 of those projects, and I'll pick what I work on that month from the top 3 projects based on your poll answers.
(+ Access to patrons-only posts)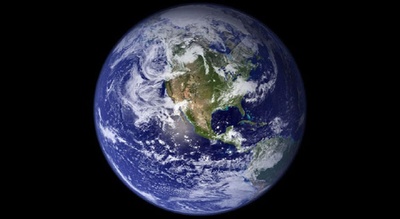 Earth
Personalized postcard from moi: I'll send you a heartfelt thank you postcard from wherever I am on Planet Earth when you sign up (and once-in-a-blue-moon surprise postcards)...
(+ A vote in the monthly creation poll + Access to patrons-only posts)
About Madeline Tasquin
Salut, Stardust in Human form,
This Patreon thing can be hard to "get" at first. Here's my attempt. Let me know if you have any questions at
[email protected]
!

The bottom line
Since December 2015, this Patreon page has
disappeared
the constant financial stress I used to feel as a musician. Thanks to how beautifully flexible and community-minded it is as a means for artists to stop being "starving artists," my page has morphed several times since then to meet the morphing of my creative creatureness :-)  Here's how I'm currently using Patreon to make more music and project it into space-time!  I hope I can inspire you to join our constellation!

What happens?
At the beginning of each month I post a
Creation Poll
to my supporters at the $3 level and above, and they have 3 days to vote for their 3 faves amongst a bunch of creative project ideas that I'm excited about that month. (Can you tell I really love the number 3?) Out of the top 3 vote-getters, I choose the project that's calling to me the loudest to work on that month as my "paid post." I post on progress along the way, and if all goes to plan, I post the finished project to my patrons at the end of the month, along with a thank you to everyone who voted in the poll that helped inspire it! Once I've gotten feedback from my patrons, I may post that project as a public thing, or I may take it back to the drawing board or tweak it some more based on your feedback. Those paid posts collect pledges that my patrons have signed up for, from $1 and up per thing!

How does Patreon help Maddy?
From my perspective, as a multipotentialite, musician, life coach, and generally creative weirdo, it's GREAT to have the input to help me choose and focus my superpowers on things that I know my patrons will love!  Having a monthly creative budget to work with lifts me to new heights in increasing the reach of my message to humanity! 

How is Patreon fun for patrons?
From my patrons' perspectives, it's awesome to know they're collectively forming a creative budget and helping me spread my music and message into the world, and it's also fun to be a part of the creative team by helping me choose the project to work on next and offering feedback on behind-the-scenes progress updates. And of course there's the
PERKS
. At the $10-per-thing level and above, you and I get to hang in 1-on-1 Music Coaching OR Life Coaching Sessions. At the $5 level, I'll send you a handwritten postcard to thank and welcome you :-)
Have any questions?
Please feel free to email me at
[email protected]
You are love(d).
–Maddy.
Some Maddy Lyrics
"Our lives are a tangle of stories /
We find all these reasons to live.
Ticking, ticking, ticking like a timebomb /
as we dance through space..."

–Another Trip Around the Sun
Bandcamp
"How is it so complicated to understand me?
I simply see the beauty that lives inside everyone...
What a pity to pick just one to love,
when I could love everyone?"
–Naked & Free
Live Video
"When in the winter, slow is the river, I keep my hands, turned up to the Sun.
Life is preparing an oak of proportions unseen to the acorn, though they are one.
And in the image I am seeking, there is a wisdom my eye cannot touch.
Life is preparing an oak of proportions unseen to the acorn, though they are one."
–The Acorn & the Oak
(
unreleased)
$496 of $500
per creative project
When I reach this goal I'll make a NEW MUSIC VIDEO!!  I'll send a poll out to my patrons and mailing list to cast votes from a list of my songs they'd like to see a music video for, and the song with the most votes will get a new music video made by yours truly!  I oh so love video projects, and have the friends-with-cameras & the editing software & training to make it all happen! Check out this music video I co-created with Romain Marie-Aubrey in Montreal for Future Telephone -- we had SO much fun making this thing. I hope you love it. Add a lil comment on YouTube, if the Spirit moves you to :) 


2 of 3
Recent posts by Madeline Tasquin