The MadJay Zero Hustle
is creating Tabletop Gaming Podcasts, Gaming Events and Accouterments
Select a membership level
All the Hearts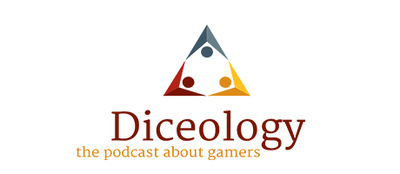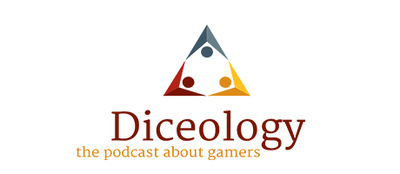 Access to Diceology Podcast RSS Feed 
Added to the Wall of Hearts and podcast shout-out.
Access to my Patreon-only content where I'll post APs, content for games I'm playing or developing. 
Access to Extended Diceology podcasts...because with some guests you can never tell!
Includes Discord benefits
The Diceology Hustle
Access to Diceology Podcast RSS Feed 
Added to the Wall of Hearts and podcast shout-out.
Access to my Patreon-only content
Access to extended versions of podcasts (when available)
Bonus Podcasts: LonelyFun.  AP of solo games.
Bonus Podcasts: 211 - Actual Play of 1v1(2) sessions
Includes Discord benefits
Heirs of March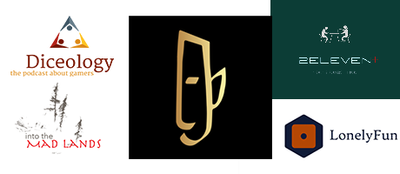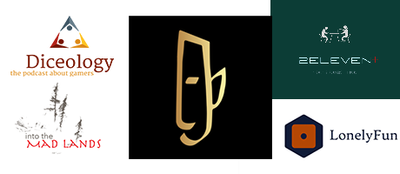 All the previous tiers benefits
Monthly PDF zine of all the GM prep materials, notes, musings and art for that month's games.
A digital copy of all I release.
Access to my Discord server where I'll schedule one-shot online games and playtests.
Includes Discord benefits
About The MadJay Zero Hustle
Welcome to my dream-hustle!
I'm a TTRPG advocate and freelance game writer. Author of 
The Clockwinders A Fate World of Adventure,
Cortex Prime Supers
and  
By Aecer's Light
. I've been fortunate to work with some amazing folks in the RPG hobby, from trad games like Paizo's Pathfinder to Indie game gems like 
Trophy Dark
. I'm a GM-for-hire I run 
'Into the Mad Lands'
, a West Marches D&D game using Forbidden Lands RPG and B/X D&D. 
With your support this becomes a space where I share my works in progress, we'll playtest stuff, share new gameable ideas, and help make these and many other projects get to the light of a release day!
And we game!
The Diceology
podcast.
 Is made possible by you. Think Story Corp for gamers. I'll talk with the folks that play the games, facilitate the games, the folks behind the scenes that make cons go and certainly the game creators. We'll cover the rest of the gamers story, like where games fit in their lives, what's life after games look like? What was early gaming like? 
This includes the
 2Eleven show
. 1 GM. 1(or 2) players. 1 hour.
Turnt
to eleven. We play RAW and with some level of experience with the selected game. These will run in a series of 4-8 sessions.
"Why, sometimes I've believed as many as six impossible things before breakfast." – The Queen of Hearts

For Patreons supporters I will run a 'West Marches' campaign online, I'm thinking Mutant Year Zero/Forbbiden Lands RPG.
I'll also start a monthly hang-out where we can talk RPG shop, share our best tips for being awesome players and GMs.

And you, the 75th Patreon will be a guest on the Diceology show and I'll run a one-shot game for you!
1 of 2
Become a patron to
Unlock 61 exclusive posts
Connect via private message
Recent posts by The MadJay Zero Hustle
How it works
Get started in 2 minutes