Madrid No Frills
is creating an independent platform for under-reported stories.
Select a membership level
The Caña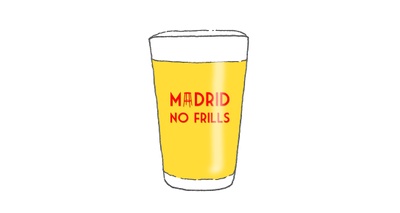 Grab a caña and join me up at the bar.

Joining this tier means I've got your support, so I'd like to bring you behind the scenes and give you exclusive access to the inner workings and processes of this platform!

The Ticket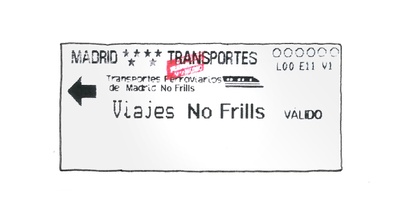 Get the Ticket to access stories first.

The Ticket will grant you secret access to our story previews, giving you sneak peeks at our upcoming articles, features, photo reportages and collaborations!

You will also get the Caña!

The Map
Own The Map of every location I've discovered in Madrid!

Locate no-frills bars, no-frills eateries, living museums, ghosts, grassroots communities, bunkers, no-frills vistas, forgotten historical locations, race history, my archive of lost gems... and more.

You will also get the Caña and the Ticket!

About
Welcome to the Madrid No Frills Patreon, run by Leah Pattem, the founder and editor of the Madrid-based grassroots publication that platforms under-reported stories from overlooked communities.

I'm driven to bring you real-life stories told by the very communities that don't receive the coverage they deserve. Understand how racism, exploitation and poverty are pre-assigned fates chosen by those in power, and how communities experiencing it are overcoming it together. This growing platform I created is for them, and for their unfiltered voice to be heard by you.

Unlike the vast majority of publications, MNF remains free of ads, sponsors and rich investors. Independence is everything and I will not be influenced by those in a position of privilege. I must remain free to publish whatever I believe matters and strong enough challenge the status quo. Therefore I welcome only you, my invaluable audience, to support this project and only you to help me keep doing what I do.

I've set the price of each membership level incredibly low because I refuse to be elitist about who can support this project. One hundred €1 supporters mean far more to me than one €100 supporter. Take a browse through my three membership options, €1, €3 and €5.

If you appreciate our work, have learned things from it and would like to support an independent publication that genuinely makes an impact, then please consider becoming a MNF Patron so that I can continue to turn this into a significant rival of the mainstream media!

Thank you.

Leah

By becoming a patron, you'll instantly unlock access to 33 exclusive posts
By becoming a patron, you'll instantly unlock access to 33 exclusive posts
Recent posts by Madrid No Frills