Magdalen Rose
is creating lofi social commentary to study/relax to
Select a membership level
The Team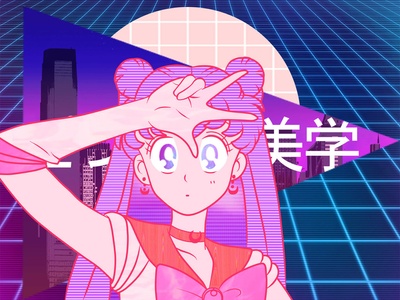 The Private Vlogs: becoming a patron will give access to unlisted vlogs about the life and times of your host, Magdalen Rose. Some unlisted vlogs will sometimes include access to special giveaways and other opportunities.

Becoming a patron will give access to unlisted vlogs. These are sometimes funny, sometimes sad. They are a peek into my personal life and thoughts. I also give updates to goings-on behind the scenes, as the channel *hopefully* toward financial independence.




About
Hello! Welcome to the unbrandable trashfire I call my Art. You may be asking yourself, "why should I give my hard earned money to some weird woman on the internet?" Well I'm so glad you asked...



What do you do?



I mostly make videos for the internet. But I am also an illustrator and, if you stretch the label as far as it will go, a game developer.
What kind of videos do you make?
I mean... lots of... different...
Tea with Mags -
A vlog-format show where we sit down for a cup of tea and chat! Questions always welcome. This may also take the form of
Gaming with Mags
where I play video games for your amusement.
Video Essays-
My super serious videos wherein I talk about culture and politics, media, and sometimes vampires.
That's nice and all, but do you have anything a little weirder?
Yes.
Will you explain what's going on in MimiRose Manor?
No.
Whats the the significance of the crickets?
No.

Is this comedy or horror?
No.
What's the goal of this Patreon Campaign?
My hope is that I will be able to support myself creating entertaining videos for the internet. This is what I'm good at, so I'm going to run with it as long as I can. I would really love and appreciate your support.
$662.95 of $700
per month
The Ebook Ghostwriter Project PART II

If we hit $700 I will hire a ghostwriter to write a science fantasy fiction ebook, then make a video reviewing it.

* Patron list in dedication
* All patrons receive a free copy of the book
* Patrons pledging over $50 get a character named after them

3 of 4
By becoming a patron, you'll instantly unlock access to 48 exclusive posts
By becoming a patron, you'll instantly unlock access to 48 exclusive posts
Recent posts by Magdalen Rose