MagicNuts
is creating What a Legend!
Select a membership level
Acquaintance
Includes:
Discord rank (Acquaintance)
Access to patron-only weekly reports and status updates
Includes Discord benefits
Friend
Includes:
Receive new game releases before the public
See sketches and WIP art
View artwork-creation videos (without commentary and at ×3+ speed)

Discord rank (Friend)
Access to patron-only weekly reports and status updates
Includes Discord benefits
Close Friend
Includes:
Vote on content / fetishes / story / character design (1 vote)

Name and avatar in the game ("Friends Book")
Spoiler access
Receive new game releases before the public
See sketches and WIP art
View artwork-creation videos (without commentary and at ×3+ speed)
Discord rank (Close Friend)
Access to patron-only weekly reports and status updates
Includes Discord benefits
About MagicNuts
This game is still under development. 
The next release of What a Legend (0.6) will focus on

Rose
We release an update every 3-5 months. The actual development period will vary depending on the story/quests.
To estimate the next release date, see the progress tracker above (updated six days a week).

What a Legend! is free to play.
$5+ supporters get the game before the public.
The latest available version:
We are a
team of two
(happily married couple), making the
free
NSFW 
point-and-click dating-sim visual novel 
What a Legend!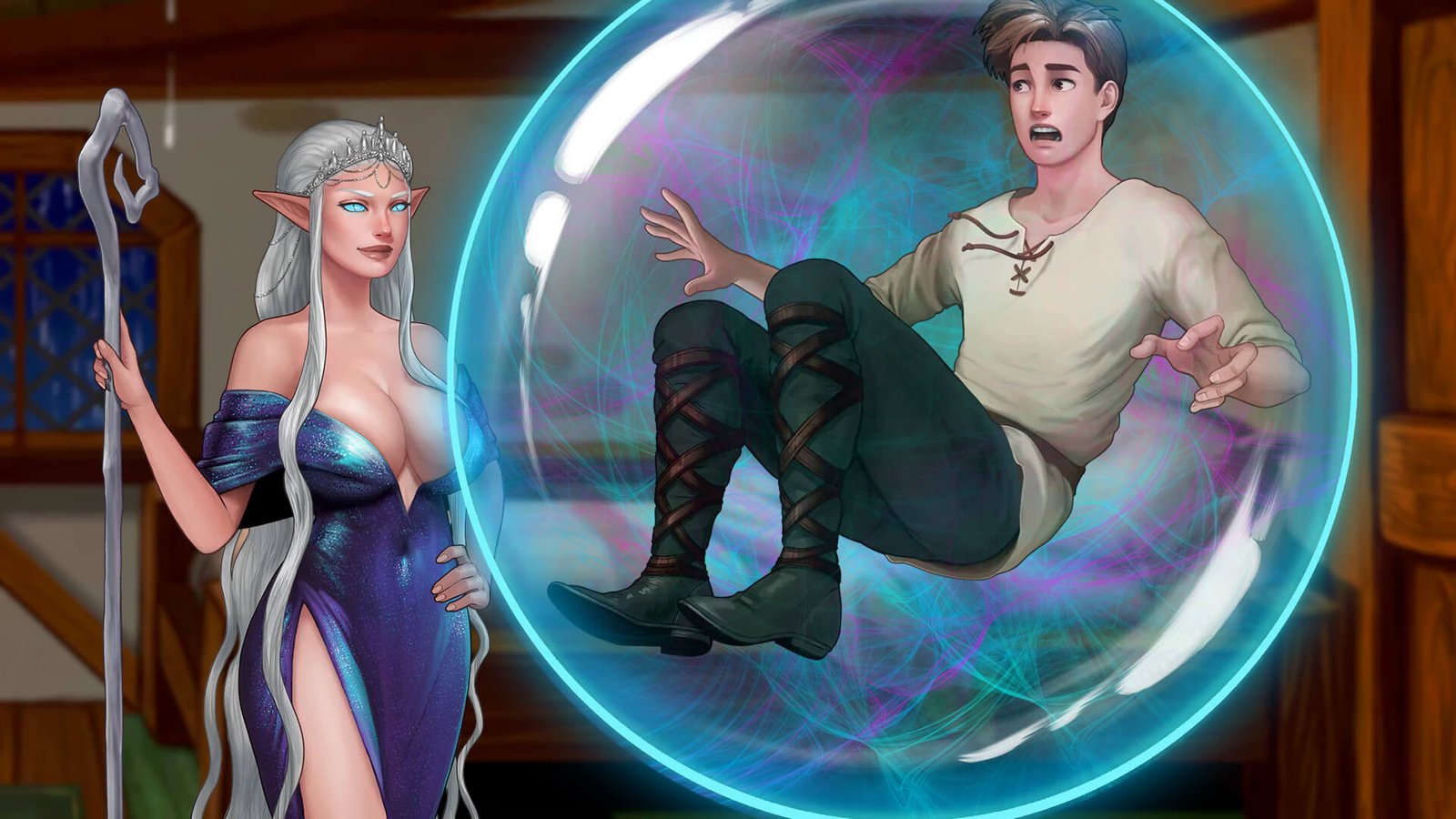 What kind of game is this?
What a legend is an adult visual novel/dating sim game with point-and-click and sandbox gameplay. It is set in a medieval fantasy world and contains drugs, alcohol, strong language, and lots and lots of pornographic images and animations. As such, it is not suitable for minors, prudes, or those not into magic. 
How is it made?
It is created in English with Ren'py and features 2D artworks (Photoshop + Illustrator) and animated sex scenes (frame + skeletal animation).
How's the gameplay?
In What a Legend!, you explore the locations, interact with characters and objects, and complete their stories.
Importantly, there are no wrong decisions in WaL. You experience the game by choosing whose quest-line to complete.
The quests often involve solving problems that different characters have, improving your standing with them, and dating, seducing, or corrupting them to unlock sexual content.
Being designed as a sandbox means that eventually, you'll be able to focus on whichever character you like (or several of them at the same time).
To eliminate the guesswork, we've given a thin black stroke to all characters and objects that are clickable (except for hidden photos).
If you need help with any of the story-lines, go to your tent, open the treasure chest and check the crystal ball for hints.
In some quest-lines, MC will have to use his head to solve a particular problem. In such instances, a "Think" button will appear on the screen with which the player can try one possible solution after another.
With Think, we plan to introduce characters, close logical loops, add humor and inject sexual content. 
Some porn games' mini-games are fun. The vast majority are not. They're more something a player suffers – or cheats – through rather than truly enjoys and looks forward to repeating. Therefore, we don't plan on adding any mini-games to WaL (unless we can come up with something that's both fun and sexual).
We don't like gold and stat grinds. And so we've given you an infinite sack of gold at the start (just for cheeks). You'll have to earn, steal, find, or craft relevant quest-dependent objects as you go along.
Every female character in the game is (or will be) conquerable. To reach each character's sexual content, you'll need to complete their respective story-lines.
The game contains NO NTR content (with a small exception in the prologue). Every male character is either an ally or antagonist to overcome.
IMPORTANT: Nothing is set in stone. We are open to hear your feedback and improve WaL.  
What's the story about?
The story is about a young man that goes to the biggest city of the realm to lose his virginity but ends up meeting a mysterious woman who sends him on an epic quest. A quest full of sexual encounters, unhappy housewives, beautiful damsels, comely magical creatures, and the chance to become a legend.
What fetishes are planned?

The type of content included will depend on the personality and story of the character. 
Masturbation (included)
Sleep sex (consented) 
Handjob (included)
Blowjob (included)
Boobjob (included)
Footjob
Vaginal (included)
Anal (included)
Tickling (included)
Monster/magical (included)
Furries
Toying (included)
Group sex
Domination
Gloryhole (included)
Pregnancy
Breastfeeding
What fetishes are not planned?
We will not develop content for sexual fetishes that are illegal (e.g. the depiction of minors), against ToS of Patreon (e.g. incest), or that we do not like (e.g. urination).
What's the deal with the avatars?
Avatars are our way of featuring top patrons in the game. 
Even if you're not a patron, you can make them and have fun with them (personal use only).
$10+ supporters can have their avatars featured in the game.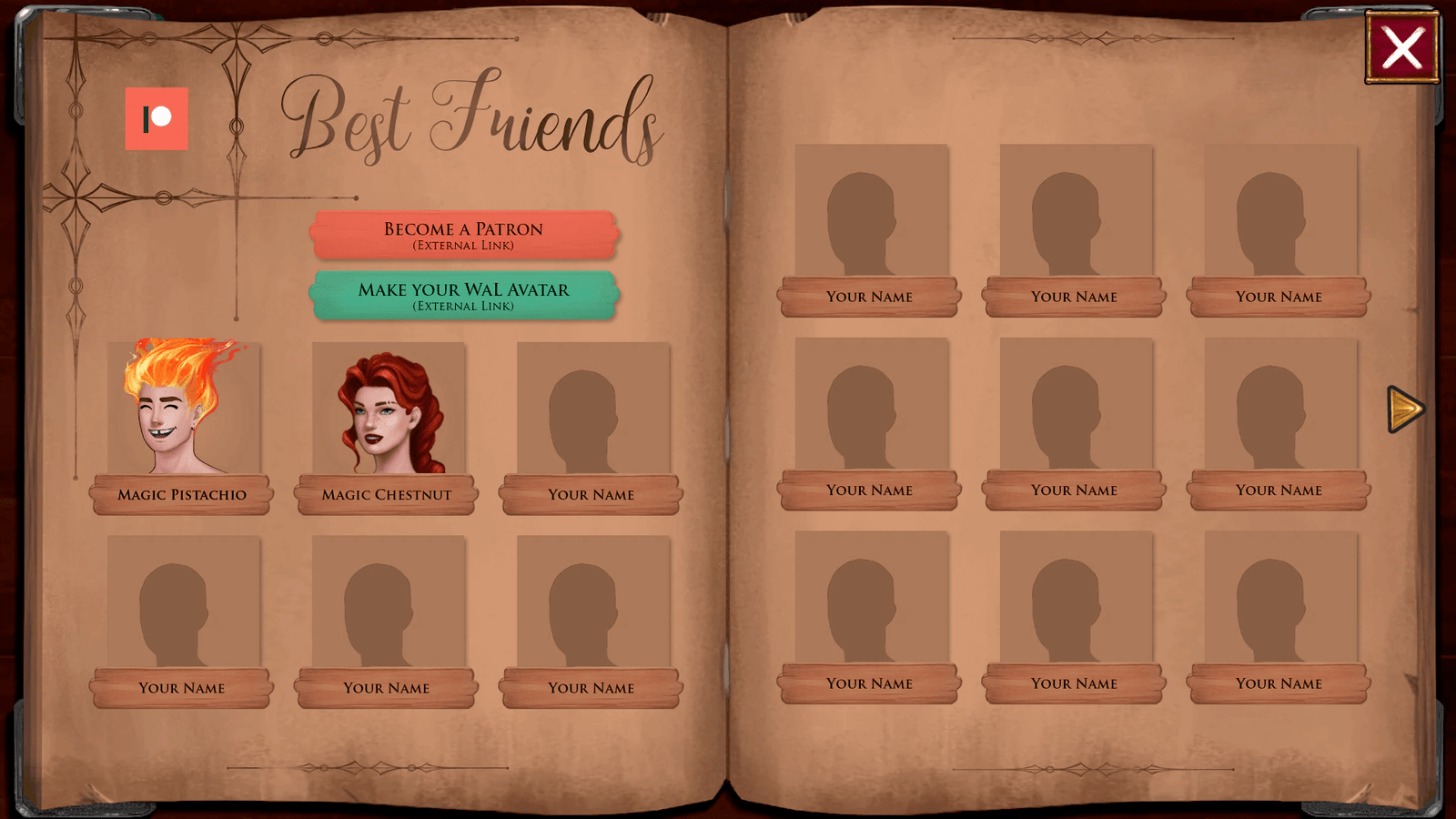 $20 patrons will also be able to add a text. Although we are open about what you put here, it is still subject to our review. It cannot contain political or religious propaganda, hate speech, or anything that is against ToS of Patreon or Discord, or is incriminating in any shape or form.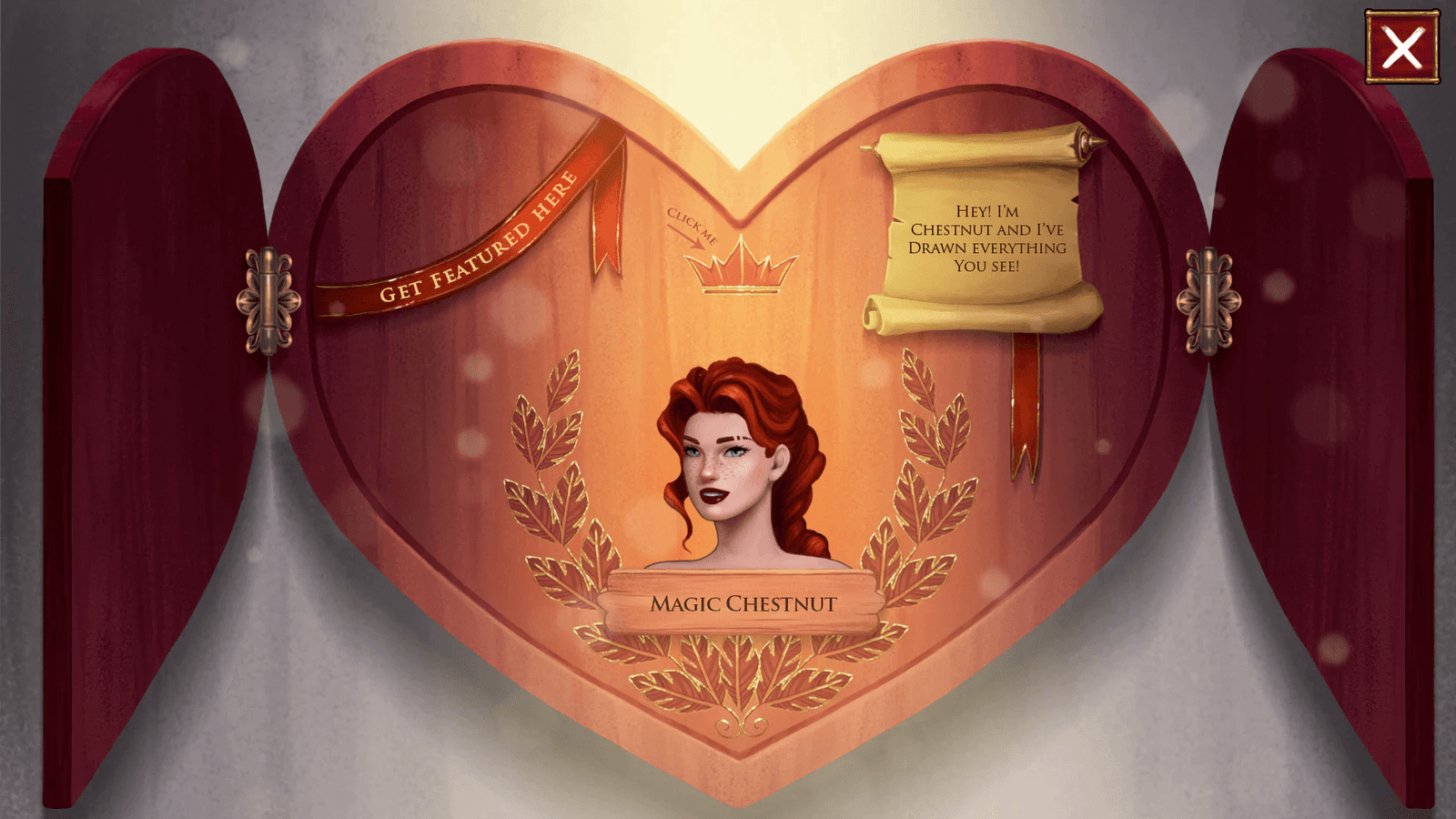 Where do the pledges go?
Each and every dollar pledged is hugely appreciated and will help us dedicate every single work hour to creating and improving WaL (rather than looking for gigs and doing other jobs that take away from game-dev time). 
We will constantly look for ways of improving the game and if/when needed, hire talents to help us do so.
Feeding our three Siamese cats 😸😻😼.
Can I work with you?
If you're interested in working with us visit our website's 
jobs
page.
Become a patron to
Unlock 262 exclusive posts
Connect via private message
Recent posts by MagicNuts
How it works
Get started in 2 minutes