Maître Corbeau
is creating DnD 5e bilingual resources, from adventures to items. EN + FR
Select a membership level
Bazaar of Clever Ravens
FOR CLEVER DMS WITH PRECIOUS TIME
Access to previous adventures, maps and monsters. So even if your egg just hatched, it's as if you missed nothing 
Vote in polls. You're one of the gang now, polls will be made so I know what you want in the future.
Access to bragging posts for adventures challenges. Maître Corbeau wants to know if you had fun, and if your players could rise to the challenges.
Thank you. As simple and as sincere as it is.
Patron-only posts and messages
Rant of Curious Ravens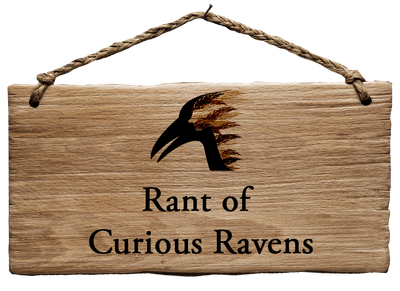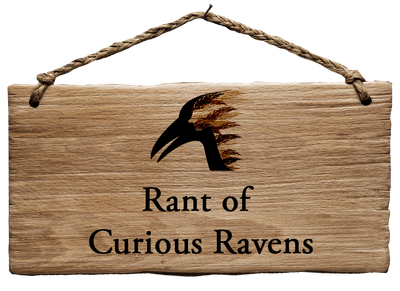 FOR THOSE WHO WANTS TO LEARN EVERYTHING
Everything from previous tier
Unique items. Each adventure has its reward, be it magic items, charms or exotic items, here it is. 
Unique options. Feats, spells, subclasses. Everything to show off.
A special place in the rant. A big and loud thank you
Patron-only posts and messages

Exclusive content - Items, spells, feats, subclasses...
Conspiracy of Creative Ravens
FOR FELLOW PATRONS WHO KNOW WHAT THEY WANT
Everything from previous tiers
A loud croak. You'll have 3 times the voting power for polls to lead new monsters creation, subclasses or adventures. 
Maître Corbeau listen to the creative ravens. You'll be able to make one request for special magic items, players options and adventure ideas every month ! 
Thanks thanks thanks third thank's a charm you deserve
Patron-only posts and messages

Exclusive content - Items, spells, feats, subclasses...
About Maître Corbeau
Join Maître Corbeau's bazaar to get original adventures, shiny items, unkind monsters and more. 

POUR LES INFORMATIONS EN FRANÇAIS, VOYEZ PLUS BAS.

You're clever, so you look for answers

Maître Corbeau was just like you, enjoying role playing games and friends from time to time, but his schedule was more and more unkind to him. He knows how much time you want to set up your game, and how much you actually have. This is why these adventures are perfect. Plug and play as a side quest or a great one-shot for a group of friends, you can bend them to your will and enjoy the game night as much as your players.
Join his bazaar
to get maps and monsters to ease up your preparation. 
You are curious, so you look for originality
New items, new feats, new spells, new subclasses, Maître Corbeau wants to do everything of course. Everything will be created, aligned with the weekly adventures provided, so be sure to
join his rant
to best your fellow players with new options. 
You are creative, so you want to be in

A raven is part of a group. Gather around,
join the conspiracy
and your voice will be heard louder in polls about next adventures, monsters or subclasses you'd like to see created. 
Rejoignez le groupe de Maître Corbeau pour des aventures originales, des objets chatoyants, des monstres malicieux et bien plus encore. 

Vous êtes futés, c'est pourquoi vous cherchez des solutions
Maître Corbeau était tout comme vous, à profiter d'une partie de jeux de rôles avec des amis de temps en temps, mais son horaire devenait de plus en plus malicieux. Il sait combien de temps un maître de jeu peut prendre pour préparer une bonne partie, et de combien, en réalité il peut vraiment disposer. C'est exactement pourquoi il travaille pour vous offrir cette parfaite solution. Des aventures plug and play pour une quête secondaire, des aventures d'un soir avec des amis, avec assez d'indications pour ne pas se casser la tête, mais assez de liberté pour vous amuser autant que vos joueurs. Rejoignez le "bazaar" pour avoir les cartes et les monstres qui sauront faciliter vos préparations. 
Vous êtes curieux, vous cherchez la nouveauté

De nouveaux objets, dons, sorts, sous-classes, Maître Corbeau veut tout vous offrir bien sûr. Tout sera créé, en lien avec la quête hebdomadaire, alors soyez certains de rejoindre son "rant" pour montrez à vos confrères rôlistes toutes ces nouvelles options. 
Vous êtes créatifs, vous voulez quelque chose d'unique

Un corbeau est membre d'une communauté. Alors rassemblez-vous, rejoignez la "conspiracy" et que votre voix soit entendue ! Des votes pesants pour les aventures à venir, les monstres à créer, les sous-classes que vous aimeriez jouer. 
Vous êtes joueurs, vous souhaitez jouer

Pour le moment, ouvert seulement aux joueurs francophones. Only for francophones for now.
Vous pourriez avoir la chance de jouer dans une partie sous l'aile de Maître Corbeau en remerciement de votre contribution à la nuée. Les horaires seront à définir, mais sachez que Maître Corbeau vit sous le soleil du Québec et de ce fuseau horaire.
By becoming a patron, you'll instantly unlock access to 38 exclusive posts
By becoming a patron, you'll instantly unlock access to 38 exclusive posts
Recent posts by Maître Corbeau
How it works
Get started in 2 minutes