Making Movies
is creating american music, if you remember it's a hemisphere
Select a membership level
social club i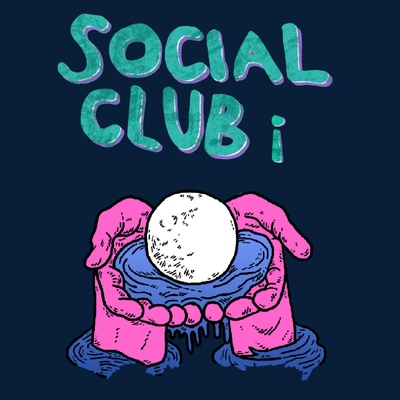 ¿quieres entrar al social club? / you want to enter the social club?

por $5 mensuales tienes acceso a / for $5 a month you get access to:

• música exclusiva mensual / exclusive music every month
esto es lo que nos emociona, poder crear nueva música para todos ustedes. cada mes te prometemos por lo menos una grabación exclusiva. Making Movies World es un mundo con más música. / this is what excites us, being able to create new music for all of you. every month we promise at least one new exclusive recording. Making Movies World is a world with more music.

• contenido extra y contenido no lanzado / bonus and unreleased content
tenemos tanto para compartir con ustedes, videos del archivo que hemos acumulado tras los más de diez años juntos en la banda, contenido entre los bastidores de las grabaciónes del próximo album, y mucho más. / we have so much to share with you all, videos from the archive that we have accumulated over the more than ten years together as a band, behind the scenes content of the recordings of the next album, and so much more.

• social club livestream
Cada mes, recibiras una invitación exclusiva a un livestream interactivo con nosotros, desde donde sea que estemos en el mundo. queremos conversar juntos y conocerles, pudiera haber un concierto intimo donde ustedes escogen el setlist, o tal vez un preestreno de un nuevo video, o quizá conversamos sobre el trabajo educativo que estamos haciendo. sea lo que sea, siempre estaremos entre amigos en el social club. / Once a month, you'll get an exclusive invite to an interactive livestream, from wherever we are in the world. we want to talk and get to know each other, there could be an intimate concert where you pick the setlist, or maybe a preview of a new video, or perhaps we'll talk about the educational work we are doing. be what it be, we are always among friends in the social club.

• un regalo especial / a special gift
cada año mandamos un regalo especial a todos en Making Movies World. una playera especial, un alfiler de esmalte, un setlist autografiado... sera una sorpresa. gracias por apoyar

contenido exclusivo / exclusive content

regalo especial cada año / special gift once a year

nueva música cada mes / new music monthly
social club ii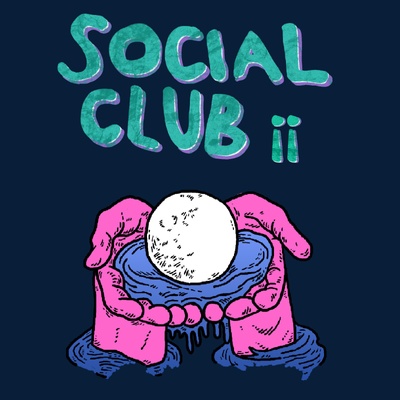 entraste al social club, pero puedes dar un poco más / you entered the social club, but you can give a little more

por $10 mensuales tienes acceso a todo en el social club / for $10 a month you get access to everything in the social club:

• social club livestream

• música exclusiva mensual / exclusive music every month

• contenido extra y contenido no lanzado / bonus and unreleased content

• un regalo especial / a special gift

contenido exclusivo / exclusive content

regalo especial cada año / special gift once a year

nueva música cada mes / new music monthly
social club iii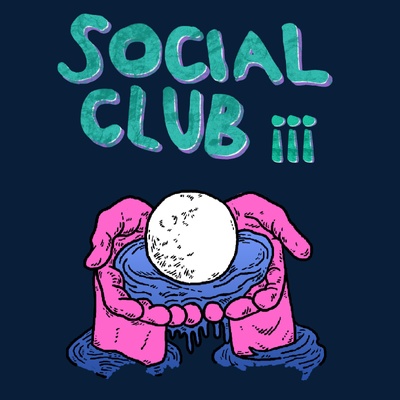 llegaste al social club y puedes contribuir mucho más / you made it to the social club and can contribute a lot more

por $15 mensuales tienes acceso a todo en el social club / for $15 a month you get access to everything in the social club:

• social club livestream

• música exclusiva cada mes / exclusive music every month 

• contenido extra y contenido no lanzado  / bonus and unreleased content

• un regalo especial / a special gift

contenido exclusivo / exclusive content

regalo especial cada año / special gift once a year

nueva música cada mes / new music monthly
About
¿ESPAÑOL?
ENGLISH?
aqui

Making Movies toca música americana, si recuerdas que es un hemisferio.
hemos pasado diez años en esta aventura y nos ha brindado mucho:
giras en EEUU, Panamá, y México;
grabaciones reconocidos en los Latin Grammys;
colaboraciones con nuestros idolos Rubén Blades y Los Lobos;
lanzaminetos de programas educativos para jovenes
ha sido un viaje lindo
y queremos seguir haciendo nuevas grabaciones
y seguir tocando vidas con nuestra música.
aquí en Making Movies World,
nuestros fans pueden apoyarnos directamente cada mes
y recibir beneficios como
música exclusiva, livestreams, merch exclusiva, y esperemos mucho más.
siempre estaremos evolucionando lo que ofrecemos en Making Movies World,
porque estamos compartiendo nuestro mundo con todos ustedes.
si puedes apoyarnos con una contribucion cada mes,
sepa que eres una parte integral de cada grabación
y de cada impacto que resulta de nuestra música.
te lo agradecimos y nos veremos adentro del mundo!
y a los demas,
gracias por escucharnos
esperemos verlos cuando conciertos regresan
(y rezamos que sea muy muy pronto)
luz & love,
-- Diego, el Rumbero
ENGLISH

Making Movies plays american music, if you remember it's a hemisphere.

we have been ten years on this adventure and it has brought us a lot:
tours in the US, Panamá, and México;
recordings recognized at the Latin Grammys;
collaborations with our idols Rubén Blades and Los Lobos;
starting educational programs for youth
it has been a beautiful journey
and we want to continue making new recordings
and continue touching lives through our music.

here in Making Movies World,
our fans can support us directly every month
and receive perks like
exclusive music, livestreams, exclusive merch, and we hope much more.
what we offer in Making Movies World will always be evolving
because we are sharing this world with all of you.

if you can support us with a monthly contribution,
know you are an integral part of every recording
and every impact that comes from our music.
we appreciate you and will see you inside the world!
and to the rest,
thank you for listening to us
and we hope to see you when concerts return
(and we pray that will be very very soon)
luz & love,
-- Diego, el Rumbero
Como funciona Patreon? / How does Patreon Work?
Patreon es una plataforma en donde fanes, tal como tú, pueden apoyar a nuestro trabajo con un aporte mensual. Es como un club de fans. / Patreon is a platform that allows fans like you can support our work with a monthly contribution.
By becoming a patron, you'll instantly unlock access to 10 exclusive posts
By becoming a patron, you'll instantly unlock access to 10 exclusive posts
Recent posts by Making Movies