Makin' Whoopie Kitchen
is creating Kitchen Witchery + Rituals for Home + Tips for a Magickal Life
Select a membership level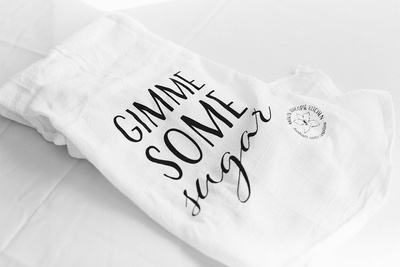 Taste Buds
- Exclusive recipes just for Taste Buds
- Ritual Worksheets for Hearth & Home
- A real live thank you note from yours truly via snail mail (who couldn't use something besides junk mail in their mailbox)
- First dibs on joining new tiers with even more benefits
About Makin' Whoopie Kitchen
Food is all wrapped up with togetherness, with family and community, with identity and celebration. Food is magic.

I believe in magic. I believe there's magic in each of us and everything we do - even mundane everyday tasks. Sometimes we forget about our magic, and I'm hoping to help you nurture that magic within, dearest Taste Bud, through discovering the magic in food and the rituals of hearth and home.

This is a space for the modern witch, the craft curious and aspiring goddesses of hearth and home. Cooking and baking are inherently creative, so you're likely already infusing your intention and spirituality into the food you make and elements of your home.

Even if you're not totally sold on the woo or magic or witchcraft, you'll find some fantastic recipes, rituals for your home, and tips for living a more balanced and magical life.