David Malki !
is creating Wondermark comic strips
Select a membership level
I've made you smile once or twice. A light moment in a tough world. If we ever meet, we will greet each other cordially. 
At this tier, you get access to my text & video posts, including special preview access to merchandise with exclusive Patreon discounts—and, you're marked as a patron on Discord!
Includes Discord benefits
Audible Hello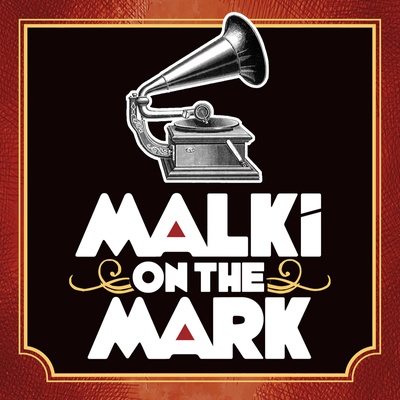 We like to hear the sound of each other's voice. At this tier, you get access to "Malki on the Mark", our behind-the-scenes podcast (a Patreon exclusive), which you can download to your favorite podcast app!
Plus, you get everything the $2 tier gets!
Includes Discord benefits
It's important to you to support the things you like! If we ever meet, we will fist bump, and maybe do the explodey thing afterward?? 
At this tier, you get everything the lower tiers get, PLUS:
• You get access to READER PARTICIPATION posts, in which you can contribute CHALLENGE LINES that I'll try and figure out how to work into future comics!
Includes Discord benefits
About
You might know my work on the comic strip 
Wondermark
! I've also collaborated with pals to create 
Machine of Death
and 
Tweet Me Harder
.
I've also made 
videos
, 
creature portraits
, and 
inflammatory book covers
. I have been known to 
interrogate my cat
.
I am primarily a cartoonist and a designer, and I like making fun things for nice people to enjoy. There is plenty of stuff out there already for jerks, so I figure this can be my "
nic
h
e
"????
For years, Wondermark was mainly supported by products that I'd make for people to buy. I 
still
make 
products
, but I also recognize that not everyone wants more physical goods in their life, or lives in a place where it's economical to have stuff shipped to from the US.
If you just want to drop something in the Wondermark tip jar (and become a certified Friend of Wondermark in the process), 
you can do that here
.  
But if you'd like to get a stream of exclusive behind-the-scenes Wondermark content from me, then
welcome to Patreon!
I've very grateful for patrons; the income helps me not just
feed my family and all that boring stuff
, but also goes toward special projects that'll make the Wondermark experience better – for example, right now I'm allocating funds for building out a new mobile-friendly Wondermark website, with long-awaited new features such as comic dialogue search and larger comic images.
The bottom line is, patron contributions buy me time to work on more comics. Patrons subsidize the making of free comics for everyone to enjoy.

Now that I have a kid, my time for comics and other freelance work has become more limited (not to mention the kid expects me to buy him, like, diapers or whatever???). The less freelance work I have to take on, the more time that I 
do
have can be dedicated to making comics.
Wondermark comics will always be free – but I do provide special benefits for patrons. If you become a patron, here's a short list of what you'll get for your pledge:
$2 pledge and above:
⇨
Patron-only blog 
: I post about lots of stuff – 
bonus Wondermark comics
; sneak peaks at projects I'm working on; behind-the-scenes info on 
design and process
; special
advance access to and discounts on new merch
; and 
free downloads
of various things (such as print-at-home 
Wondermark greeting cards
).    
⇨
Discord forum
 : Feel free to join me and other readers in this low-key and friendly chatroom. The forum is open to the public – but your user icon will be marked as a patron!
⇨
2 Minutes to Wondermark
: These are short, 2-minute timelapse videos (with commentary added!) of me making individual Wondermark comics. These videos are just for Patreon!
⇨
Archive Dive
: Essay-length posts that dig into the backstory behind (and surprising thematic connections between) various individual comics from the 15+ year history of Wondermark.

⇨
Magazine Time Machine
: Livestreams of me reading and sharing strange stuff from the vintage books and magazines I find Wondermark images in. I announce each stream in advance so you can watch live if you like; the streams are archived for later viewing, too.

⇨
From the Roll-a-Sketch Vault
: Showcasing (with commentary) some of my favorite Roll-a-Sketch creature drawings that I drew at conventions, but have never before shared in the Wondermark blog.
$3+ pledge also gets you:
⇨
Malki on the Mark
: A process journal in podcast form about the minutiae of creating the next Wondermark book. Includes interviews with and war stories from some of my cartooning colleagues. The link above goes to each episode's post on Patreon – or, copy the unique RSS feed url that Patreon provides you (under 'AUDIO RSS LINK' at the top left of the page) for listening in any podcast app.
$5+ pledge also gets you:
⇨ 
Reader Participation
: Go ahead, challenge me! Periodically I'll ask for suggestions for lines of dialogue to work into a comic, or ask if there's a comic from the archive that you think we should look back in on. If I use your suggestion, I'll also weave your name into the comic itself (somehow).
$10+ pledge also gets you:
⇨ Print Resolution On Demand
 : Like printing out comics to post at home, work, cell wall, etc.? At this tier, up to twice a month you can request the high-resolution image file of any Wondermark comic, suitable for printing out (for any personal use you like).
$20+ pledge also gets you:
⇨ Original Art On Demand
: Upon request, per $100 pledged, I will create an original drawing or greeting card for you, and send it to you in the mail!
$40+ pledge also gets you:
⇨ Let's Be Pen Pals
 : When you join this tier, I send you a handwritten letter in the mail. Then, you can send me one back (or a postcard, or whatever). And then we do that! Ad nauseum!
(This tier is limited to 5 participants at one time.)
There's also the $100 pledge tier:
⇨ You Just Have a Lot of Money
: You don't get anything that the $10 tier doesn't get, but you have a lot of money and you want to spend some of it on helping me out. FRIEND, I ACCEPT YOUR CONDITIONS. A year of pledging at this level pays my studio rent for a month, all by yourself! Look at you! That's incredible!! (If you're ever in Los Angeles, we can also go to lunch!)
Become a patron to
Unlock 112 exclusive posts
Connect via private message
Recent posts by David Malki !