Elvis Basanta
is creating Malparit (cómic)
Select a membership level
Chispa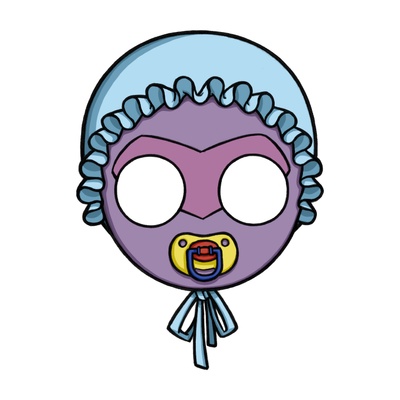 • Acceso al muro de Patreon
  Acces to the Patreon wall

• Agradecimiento eterno
  Eternal gratitude

Fogonazo
• Podrás ver el proceso de creación de los capítulos (bocetos, páginas a lápiz, tinta, diseños de personajes, ideas, curiosidades, etc.)
  You'll be able to see the creation process of the chapters (drafts, pencil pages, ink, character designs, ideas, trivia, etc.)

• Acceso al muro de Patreon
  Acces to the Patreon wall

• Agradecimiento eterno
  Eternal gratitude

Lanzallamas
• Tendrás acceso anticipado a todos los capítulos. Los recibirás en tu correo un mes antes de que estén disponibles en la web.
  You'll have early acces to every chapter. You'll receive them in your email one month before they're available on the website.

• Tu nombre aparecerá en los créditos
  Your name will appear on the credits

• Podrás ver el proceso de creación de los capítulos (bocetos, páginas a lápiz, tinta, diseños de personajes, ideas, curiosidades, etc.)
  You'll be able to see the creation process of the chapters (drafts, pencil pages, ink, character designs, ideas, trivia, etc.)

• Acceso al muro de Patreon
  Acces to the Patreon wall

• Agradecimiento eterno
  Eternal gratitude

About
Malparit es un cómic independiente del género de aventuras, acción y humor (creo), principalmente enfocado a un público juvenil y a la tercera edad.

Malparit is an independent webcomic of the adventure, action and humor (I think) genres, mainly targeted to a young adult audience and to the elderly.

Importante / Important
Las aportaciones no son mensualidades, tú solo pagas cuando se publica un capítulo.

The contributions are not a monthly basis, you only pay every time a chapter is published.

Esto debería bastar para cubrir los gastos de mantenimiento de la página web, los dominios, etc.

This should be enough to cover the maintenance costs of the website, domains, etc.
1 of 3
By becoming a patron, you'll instantly unlock access to 23 exclusive posts
By becoming a patron, you'll instantly unlock access to 23 exclusive posts
Recent posts by Elvis Basanta