Mamma Do It Yourself
is creating Crochet & Knitting Designs, Podcast, Video Tutorials
Select a membership level
Mecenas Bronce // Bronze Patreon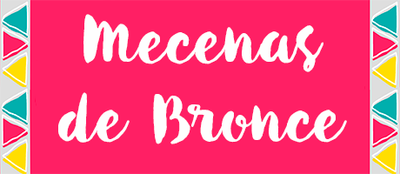 Hola Mecenas! 
Como ya sabes, cada tanto subo a mi Canal de YouTube contenido y videotutoriales que seguro te vienen de perlas!
Si crees que te ayudan, esta una forma de apoyar mi proyecto, que cada día crece más y más!
Tus recompensas:
- TODOS LOS PATRONES PUBLICADOS EN EL MES CORRIENTE EN MI TIENDA DE RAVELRY
- 1 REUNIÓN MENSUAL POR ZOOM EN GRUPO
- PATRÓN GRATIS GORRO FESTIVAL
- PATRÓN GRATIS CALCETINES TEO
- PATRÓN GRATIS CALCETINES SMILES ON THE WAY
- PATRÓN GRATIS CHAL VIDA (MISTERY KAL 2019)
- CÓDIGO DESCUENTO 50% para cualquiera de mis diseños publicados en Ravelry.
Muchas gracias!


Hi Patreons!
As you know, every once in a while I upload content and video tutorials to my YouTube Channel!
If you think that they help you, this is a way of supporting my project, which is growing more and more every day!
Your rewards:
- ALL PATTERNS PUBLISHED THIS MONTH IN MY RAVELRY STORE
- VIDA SHAWL (MISTERY KAL 2019)
- FESTIVAL HAT FREE PATTERN
- TEO SOCKS FREE PATTERN
- CODE DISCOUNT 50% for any of my designs published in Ravelry.


Thank you!

Mecenas de Plata // Silver Patreon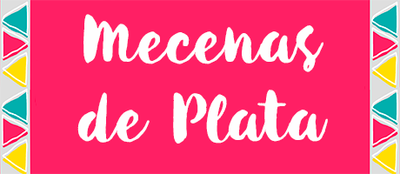 Tus recompensas:
- ESCOGE 1 PATRÓN GRATIS a tu elección de cualquiera de mis diseños en Ravelry.
- TODOS LOS BENEFICIOS DE MECENAS DE BRONCE
Muchas gracias!
Your rewards:
- CHOOSE 1 FREE PATTERN from my Ravelry Store.
- ALL BRONZE PATREON BENEFITS
Thank you!
Mecenas de Oro // Gold Patreon
 Tus recompensas:
- 2 REUNIONES VIRTUALES MENSUALES POR ZOOM
- TODOS LOS BENEFICIOS DE MECENAS DE PLATA
Muchas gracias!


Your rewards:
- IN PROGRESS
- ALL BENEFITS FROM SILVER PATREON
Thank you!

About
Hola! (English below)
En Ravelry soy 
mammadiy 
y en Instagram soy 
mammadiypatterns
Soy Cecilia, mamá de Teo y Lui, artesana prácticamente desde que nací, no podría hacer otra cosa!
Soy autodidacta, muy creativa, curiosa y sobretodo emprendedora!
Soy especialista en Crochet o Ganchillo y ya estoy incursionando en mis primeros diseños en Tricot.
Nací en  Argentina, en Córdoba, un lugar muy bonito lleno de Sierras y ríos, y una ciudad con mucha vida cultural.
Después de viajar por medio mundo desde el año 2000 como mochilera y artesana, decidí instalarme en Catalunya para poder criar a mis hijos y poder tener un espacio de trabajo donde inspirarme y compartir todo lo que aprendí.
Mi taller es un lugar de donde salen ideas coloridas llenas de vida, de historias de otros continentes, y sobretodo llenas de mí.
Quiero enseñarte todo lo que aprendí durante estos 20 años dedicados en exclusiva al Handmade y lo que aprenderé junto a ti, a través de este Blog y mi Canal de YouTube.
Mamma Do It Yourself ya cuenta con un Grupo GRATUITO de Facebook y además poco a poco el Blog se va llenando de posts súper interesantes que te van a ayudar a crecer no sólo como tejedora sino como Diseñadora. 
En mi Podcast voy compartiendo todo tipo de información tejeril, desde lanas, hasta patrones, Revistas, Libros y entrevistas!
Todo esto requiere de una inversión no sólo de tiempo, sino también de material tecnológico como cámaras de vídeo, programas de edición, hosting de la web, etc, etc! Qué te voy a contar!
Como puedes ver hay varios tipos de Mecenas y puedes aportar tu granito de arena de muchas maneras! Cualquiera que escojas será muy agradecida!
Y aunque no puedas optar a ninguna, ya con hacerme compañía y compartir vídeos o publicaciones en tus Redes Sociales es una ayuda muy importante! Muchas gracias!
COLABORACIONES: Esta opción está dedicada exclusivamente al Sector Profesional del Tejido.
Si quieres aportar algo de tu marca por valor mínimo de 10€, saldrás publicado en un vídeo mensual en mis Redes Sociales, donde se presenta la cesta de productos Premium que se sortea entre todos mis Mecenas, para lo cual aportas tu producto o servicio. Tu nombre y logo aparecerá en los créditos de mi Podcast durante el mes en curso.
Se incluye todo el sector:
Marcas de hilados. Tintoreros independientes. Revistas y publicaciones del sector. Editoriales. Diseñadores. Eventos. Marcas de Herramientas. Tiendas de Labores. Bloggers. Youtubers. Traductores Técnicos. Editores Técnicos.
Si quieres promoción de parte de Mamma! Do It Yourself, esta es la mejor opción.
Mis Redes Sociales a fecha de Mayo 2019:
Instagram: + 44.000 seguidores
Blog: promedio + 30.000 visitas al mes
Página de Facebook: + 4500 seguidores
Grupo Privado Facebook: + 900 miembros
Youtube: + 6000 seguidores
Newsletter: + 4000 suscriptores
Aquí puedes ver mi Media Kit https://app.zine.co/#/profile/isAMevpA2b/Cecilia-Losada
-------------------------------------------------------------------------------------------------------------------------
Hello!
In Ravelry I'm 
mammadiy
and in Instagram you can find me as 
cecilialosadacrochet
or 
mammadiypatterns
I am Cecilia, mother of Teo and Lui, practically handmaker since I was born, I could not do anything else!
I am self-taught, very creative, curious and mompreneur!
I am a specialist in Crochet and I am already venturing into my first knit designs in.
I am Argentina, from Córdoba, a very beautiful place full of mountains and rivers, and a city with a lot of cultural life.
After traveling around the world since 2000 as a backpacker and craftswoman, I decided to settle in Catalonia to be able to raise my children and have a working space where I could be inspired and share everything I learned.
My workshop is a place where colorful ideas come from, full of life, stories from other continents, and above all full of me.
I want to teach you everything I learned during these 20 years dedicated exclusively to the Handmade and what I will learn together with you, through this Blog and my YouTube Channel.
Mamma Do It Yourself already has a FREE Facebook Group and step by step the Blog is filled with super interesting posts that will help you grow not only as a Knitter/Crocheter but as a Designer.
In my Podcast I am sharing all kinds of knitting information, from wool, to patterns, magazines, books and interviews!
All this requires an investment not only of time, but also of technological material such as video cameras, editing programs, web hosting, etc, etc! What will I tell you!
As you can see there are several types of patrons and you can contribute your bit in many ways! Whichever you choose will be very grateful!
And although you can not opt for any, and to keep me company and share videos or publications is a very important help! Thank you!
Collabs Tier: This option is exclusively dedicated to brands.
If you want to contribute something of your brand for a minimum value of € 10, you will be published in a monthly video on my Social Networks, where I celebrate a special GIVEAWAY with Premium products that is drawn among all my patreons, for which you bring your product or service. Your name and logo will appear in the credits of my Podcast during the current month.
The entire sector is included:
Yarn brands. Independent dyers. Designers. Magazines and publications. Tech Editors. Events. Yarn Stores. Bloggers. Youtubers. Tech Translators.
If you want promotion from Mamma! Do It Yourself, this is the best option.
My Social Networks as of May 2019:
Instagram: + 44,000 followers
Blog: average + 30,000 visits per month
Facebook page: + 4500 followers
Private Group Facebook: + 700 members
Youtube: + 6000 followers
Newsletter: + 4000 subscribers
Here you can see my Media Kit https://app.zine.co/#/profile/isAMevpA2b/Cecilia-Losada
Muchas gracias por tu colaboración!
Cuando completemos esta meta, el SORTEO mensual de productos PREMIUM podrá realizarse con ENVÍO INTERNACIONAL a cualquier parte del mundo!
Espero que lleguemos prontito!
1 of 8
Become a patron to
Unlock 51 exclusive posts
Connect via private message
Recent posts by Mamma Do It Yourself