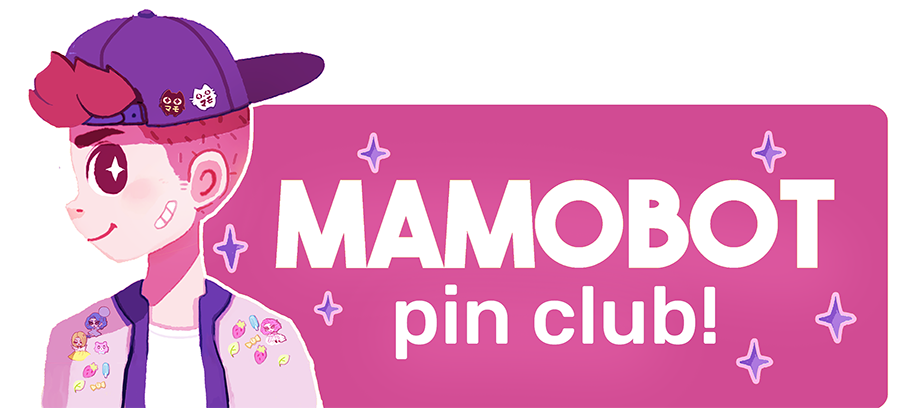 Hello! I'm MAMO. I am a part time independent artist living in Southern California! I also run my own online 
SHOP - MAMOBOT
where I sell my own pins and apparel! I enjoy anime, fitness, and kbbq. oh, and drawing too!
Through patreon, I want to share more of my artwork, and also create special exclusive stuff for you! My patreon and pin club are a way of sharing more artwork with you! Support will help fund more content for futures releases!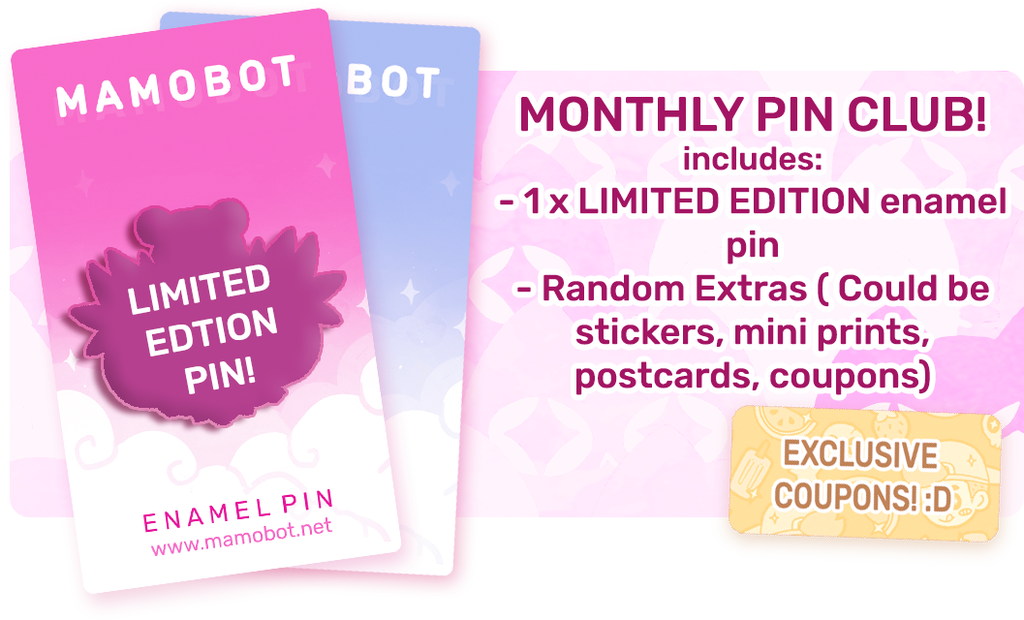 Each month, you will receive an exclusive package of goodies! I will have a mystery limited edition pin in each package along with some bonus goodies! Goodies could include stickers, mini prints, or even special vouchers or coupons! To get started go to left rewards bar to subscribe to the club!
SHIPPING IS FREE AND INCLUDED for domestic and international customers!

Patreon does not charge until the 1st of each month, and you can change your pledge at anytime before that!

------
You can also visit my 
INSTAGRAM 
or 
SHOP
to see examples of all the pins/products I have designed! 
Thank ya'll so much! 
-MAMO