How to Manifest Beauty
is creating Tips and tools for changing your life using Energy. Become Magic
Select a membership level
Curious George
For all my Curious George's out there who know about the law of attraction, and would like some real-life insights on it's working in your practial life. Beyond think positive. This level is for you! I will provide videos of the wisdom downloads I get that help me co-create my life.
Magician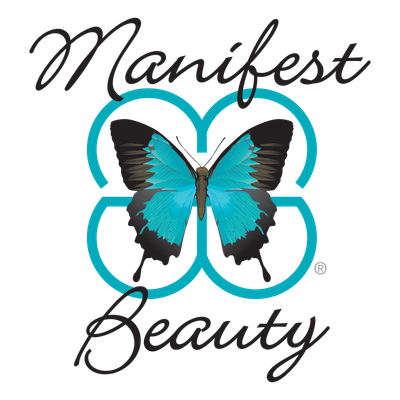 So you ready to test your connection?? With this level, You will get some exercises you can do yourself, to show how we really work. How we can really manifest our lives, vs writing out goals and trying to make it happen with effort or willpower. There is a difference. Manifesting is not about getting things. With this knowledge, you will deliberately create a wonderful life.
Exclusive Content aka Proof.
Nothing like a visual reminder of the manifestation cycle!
Co-Creator
Limited (30 remaining)
Get ready to deliberately Co-create!!
At this level not only do you have access to the exercise videos of proof, you will also have exclusive access to my personal journal entries thru a direct connection with me! I have been documenting my faith since 2007 and have experienced many of the events I wanted to. I also have healed my body from infectious diseases, healed after an injury to become a personal trainer and kickboxer, I have helped several women lose weight and so much more. Here you will hear stories of manifestations so you know what to pay attention to. Also, you will be givien information that is not found anywhere!!!
Exclusive Content aka Proof.
Nothing like a visual reminder of the manifestation cycle!
About
When it comes to manifesting, there is a lot of information out there. I have come to know, there is Actually working with Source and Manifesting, then there is Willpower.
You can accomplish your GOALS with willpower ie: Affirmations, goal setting, courage, calendars, visualization, scripting. Those methods do work! But are time-consuming and trying way too hard, Motivation. Plus, it tends to cause MORE ISSUES because you are not aware of what is really going on. Most people give up on manifesting at this point and just start the Be positive train. Everyone is shouting BE POSITIVE!!! We want that, but that is Not how to manifest.
If you have been seeing the clues, if you have been feeling like you know the law of attraction but something is missing or manifestations are wobbly, if you feel like you know you deserve true happiness, better sleep, easier life, want more wisdom to make better choices, less anxiety, Or if you're tired of the HYPE when it comes to manifesting, then I am excited to introduce you to this!
Manifesting Beauty is a whole different ballgame of using the source within and surrounding you to Manifest your life While Living your goals aka Desires. The Joy is In the Journey they say... Float on They Say...Let Go and Let God they say.#truthThis is not for everyone! This is a way of life that is developed over time and specifically just for you by you.
In my years of practice and seeking knowledge, I have had some successes and a lot of run around listening to too many gurus. That knowledge has helped me work in my chosen occupation in the entertainment field for the past 20 years in different regions of the country and in different aspects. On-Air FM Radio broadcaster, Actress, DJ, Online Station owner, Programmed the music for a Mall, podcaster. Healed myself from infections, illnesses, and injuries. Led me to lose 40 lbs and become a personal trainer where I learned about our bodies in ways I always wanted to know. I helped other women lose over 300 lbs!! This knowledge and application will provide a way when there seems to be no way, rendezvous, and synchronicities that will blow your mind etc. etc. etc. All from working with the laws to achieve vs Willpower.I am storytelling and sharing my research from times in my life that caused me to pay attention and connect the dots on the practical application of LOA. You can purchase the book Manifest Beauty available in print and eBook on Amazon, Walmart.com, Books-a-million, and more, Audible coming soon! OR you can join me personally on this journey down your own rabbit hole with a monthly membership. Insights, Video exercises or One on One "coaching" available at affordable rates. I want everyone who is ready to really get in touch with their source. As a gift for your interest, I'd like to give you one of the reminders I personally keep around my house of downloads I get to remind, confirm, or inspire my moment so I can Manifest Beauty in my personal life or in the world.

Become a patron to
Connect via private message
Recent posts by How to Manifest Beauty
How it works
Get started in 2 minutes