Mani the Monkey
is creating Videos
Select a membership level
Welcome to the Tribe!
You'll have access to the Patreon page, enabling you to post super very important questions and and engage the discussion.
Thanks for joining!
The Higher Primate
That's already a big deal,
I will credit you in upcoming videos to show my appreciation for your support.
Unless you want to stay anonymous of course.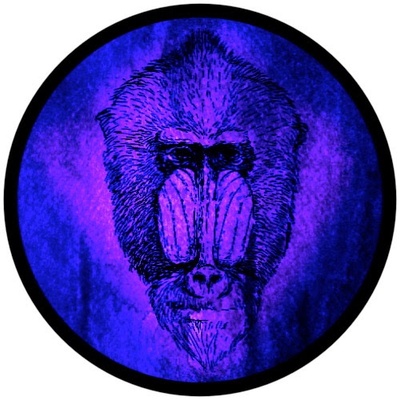 The Elder Baboon
Such profound contribution ensures that even more videos will be produced in the future, thank you for that!
You will be rewarded with all of the above, 
+
After 3 months as an Elder Baboon I'll send you a copy of my E-book for free.
Simply get in touch as soon as you are eligible.
About Mani the Monkey
My name is Mani, and I am a YouTube Content Creator (I make Youtube videos). In January 2016 I posted the first episodes, ascents of some sport climbs which I recorded during a just finished trip to Spain.
One day I decided to create instructional videos about more sophisticated stuff like climbing technique and training methods, and suddenly the audience grew quite substantially.
Fast forward: My goal with this channel is to attract, motivate and instruct openminded people who are driven by self-improvement, aiming to become the best version of themselves, just like I do.
Let me be honest about it, I've created this page to give my audience an opportunity to support my work financially.
Good content takes quite some time and effort to create, but I know about its positive impact thanks to feedback and messages I get from people sharing their success stories, therefore it's definitely worth it.
However, after running this channel for almost 2 years and reaching out to over 30000 subscribers I feel the need to generate some kind of financial compensation from this work independently from ad-revenue, which is still quite insignificant, unreliable and a concept I always disliked anyway (who knows what kind of BS is advertised on my channel?).
Supported by the viewers, this project takes a step towards self-sustainability, and more importantly, it will allow me to stay 100% authentic, honest, and uncensored in my views, qualities which unfortunately have become rare in today's society and are now under heavy attack also on the internet.
Here I want to make clear that despite the monetary hustle I've never been happier, I love creating content and contributing to this community by doing so. Thus I have no intentions to create any "Patreon-Only" videos: My work was and always will be accessible for free, for everyone.
At the moment I am working at the low end when it comes to filmmaking gear like camera and so on (a first upgrade was purchased recently :D). I'm a fan of learning with simple things until their limits are discovered, before stepping up the game with some more advanced (and more expensive) devices.
There's still potential regarding production value, and I am willing to discover the more sophisticated stuff as well (proper second camera/lens/action cam/drone would have an impact I think, to give concrete examples).
Apart from that, let's face it, I need money to survive in this strange modern world, thus some of the funds might help me to pay for a pair of climbing shoes, or the ridiculous amounts of food I'm smashing in as a training fanatic.
I think that's pretty much it. Got some questions? Feel free to leave some in the comments below, and I will try to answer them directly or in an upcoming Q&A.
On a final note, please don't feel pressured or anything, I'm a modest dude, my number one source of motivation is and always will be the vast interest across the whole content, feedback and interactions, which are more substantial than I ever imagined.
That being said: Big Thanks for all the support, your contribution helps putting my work on a sustainable basis and I highly appreciate that.
This will greatly help me to cover regular expenses like rent, electricity, internet connection and more, which is still by far the biggest devourer of the earnings of the channel.

Another goal is still to save up until some filmmaking gear becomes affordable.
Next on the list would be an action cam/drone/lens/proper second camera. As you know, the possibilities to invest in the filmmaking sector are endless so I don't plan to go overboard with that, but I think some of these gadgets could still add a useful element/perspective to videos regarding technique analysis and comparison of attempts, and ultimately have a positive impact on production value.

6 of 7
Recent posts by Mani the Monkey