I am so grateful you're considering supporting this multidisciplinary design project. 
With your ongoing support, we can fulfill our vision for an immersive, thought-provoking exhibition of fashion & design objects, writings, and discussions.
We're using art, fashion, and craft to explore ancient traditions, natural and manmade materials, and our relationship with the local environment.
It's a conversation between fashion and product design, botany, land management, waste recovery, and anthropology. 
I've laid out everything you need to know here and, over the next few months, I'll give you even more insight into our vision and inspirations through exclusive update posts, which you can access when you join us as a patron.

What we're making
Fashion Collection
We're designing a collection of couture apparel featuring hand embellishment. But rather than using conventional glass beads, silk embroideries, and textile appliques, we're reinterpreting the old European craft of wheat weaving or straw plaiting, with our own innovations. Along with this will be a collection of jewelry and accessories made from wheat straw and other natural materials.
Home Decor & Functional Objects
As a further exploration of natural materials, post-consumer waste, and modern application of ancient techniques, we will be showing a collection of traditional and experimental decor and functional pieces for the home. Basketry and other containers, mobiles and wallhangings, tabletop decor and other pieces marrying beauty and function will be presented alongside the fashion collection.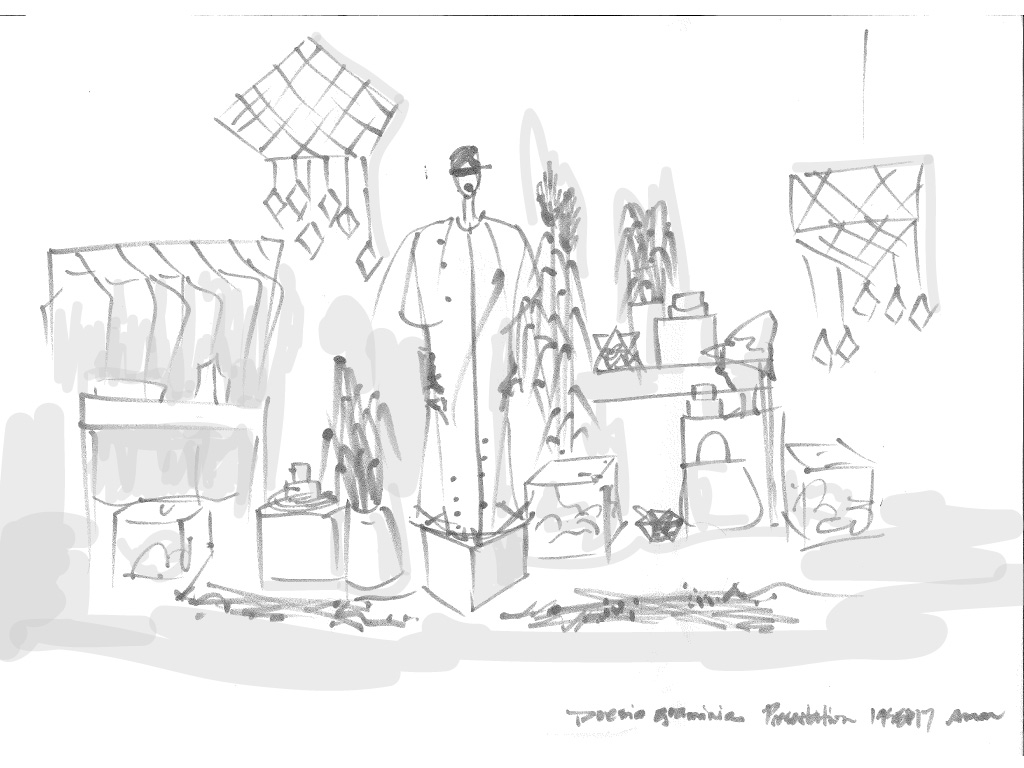 Master Artisan Showcase
Alongside the garments, decor, and functional pieces created just for
Poesia Graminia
, we will show traditional examples of straw art and wheat weaving made by master artisans in the European tradition residing here in Connecticut.
Documentary & Writings
Our vision is to create a series of multimedia documents for each aspect of the collection. Each material, technique, and product design will be featured in a short documentary film, a collection of beautiful photography, and essays written by designer Allie McConnell.
We will be self-publishing a commonplace book of information and inspiration around the local environment, our materials, and our research findings to go along with our live presentations.
We would like to hire a photographer and a documentarian to record our work as we go and create a beautiful, informative record of our personal stories, our social enterprise model, and our research with materials and craft.



Poesia Graminia
is organized by Allie McConnell, designer and founder of 
Manuma
, a social enterprise-model women's fashion line.
The collaborative project is an alchemy of efforts from artisans and neighbors from throughout Connecticut, all of whom you will meet through our updates here on Patreon.

It can cost thousands of dollars to design a fashion collection and produce samples, and prepare marketing and sales promotions. And it takes many more to fund a production run and distribution for sale.
We believe that the talent and skills that go into creating an inspiring fashion collection- on the same level as fine art, craftsmanship, and business acumen in any other field- should be compensated fairly.
Why Patreon vs. K***st****r?
Rather than a 30-day drive with a concrete deadline and a singular product delivery, we see more benefit in having more consistent cashflow month to month over the course of developing the exhibition (and going into production afterward). A 30-day sprint means our backers are essentially funding the campaign itself, along with production. We want to make sure our funding is being used efficiently and effectively for the project.

Timeline
We soft-launched 
Poesia Graminia
during 
Open Studios Hartford
in November, 2017. See o
ur Open Studios artist page, here.
We see the possibility to expand and iterate on the project continually going forward, presenting our research findings in various venues and formats throughout the region, and bringing to market a line of apparel and accessories for Spring/Summer 2018.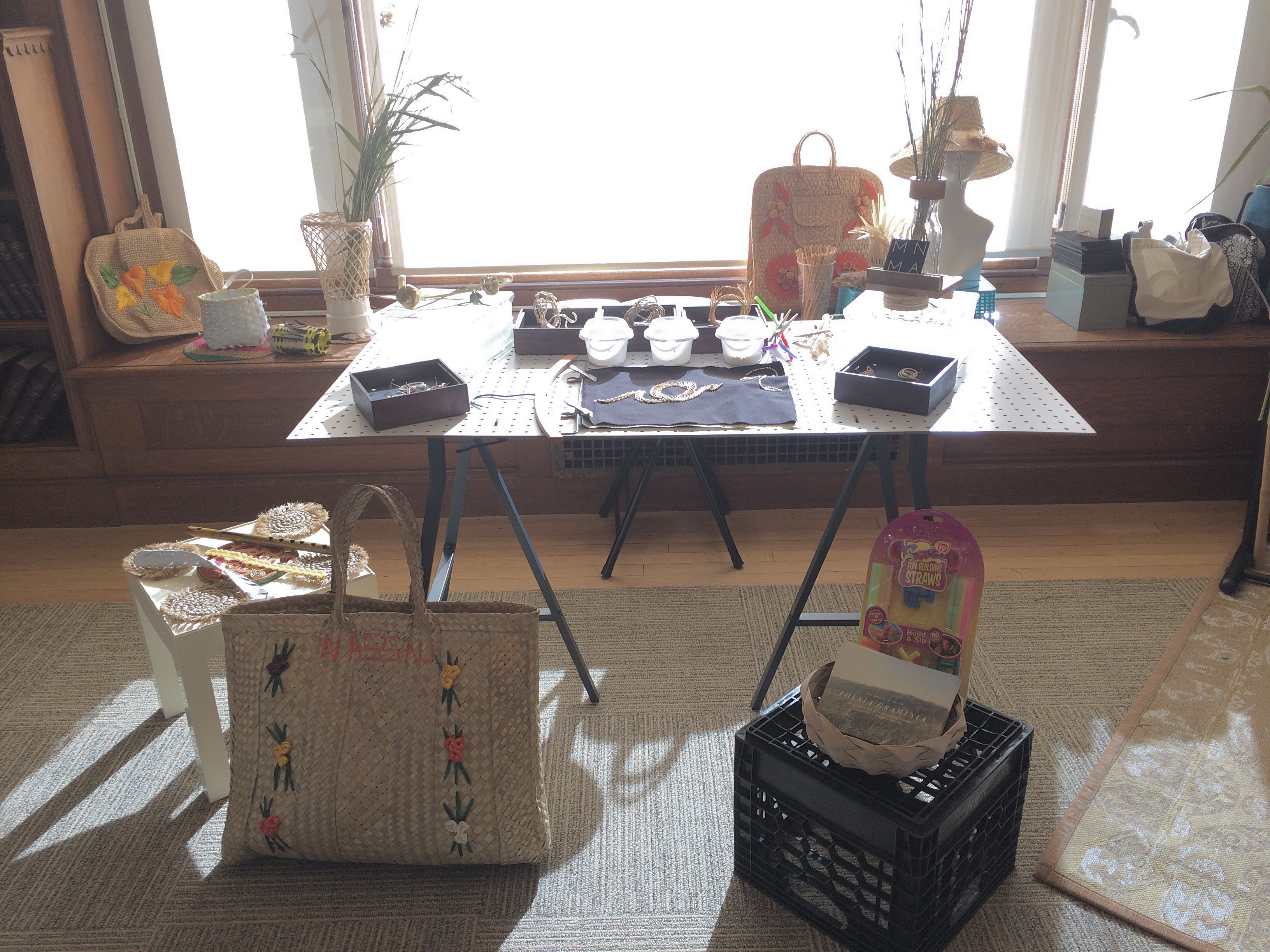 Risks & Challenges
It is essential that we have ongoing support to design and develop samples, train new team members, and build our final designs for exhibition. We will not be able to complete the work without funding, as we have committed to paying all of our team members for their contributions. 
However, the project has been designed to be modular and iterative, so we feel confident we can present a compelling design collection at any scale, with any level of funding. 

How to join us
Patreon has provided step-by-step instructions 
here
. Or, simply select your monthly support amount at the right side of this page, and follow the user-friendly instructions.
You may support us securely with a credit card, or use your PayPal account. You can cancel at any time, but we hope you'll stay with us for the entire journey.

As a patron of
Poesia Graminia
, you get exclusive insight behind the scenes of our development process. The images and thoughts we share with you here are exclusive to our Patreon supporters: you will not see the same content at 
ManumaStyle.com
or on any of our social media. 
Introductory support levels, seen to the right, include the following exclusive access rewards and digital thank you gifts:
View patron-only content
Behind-the-scenes photo and video updates
Private Patron-only Facebook group
Your name listed in our thank you credits (if you wish)
Individual "thank you note" Instagram post with your name and/or IG tag
High-quality project-themed digital wallpaper download
Double the pledge amount value in credit on a future Manuma purchase
Additional support levels will be added as we get closer to launch, with special rewards in limited quantities. If you're interested in corporate sponsorship,
please contact me
to discuss a possible arrangement.

Please invite your like-minded friends to join us and support the project, and be sure to share your thoughts through comments here, or email me at
Allie @ ManumaStyle.com
.
Join us on social media, and share this project with your friends and family: