Mao Mornity
is creating Digital art, VR Streams and Tutorials
Select a membership level
Street Explorer
Each explorer starts somewhere. Thank you for that. Here you'll probably find:             

• Full access to what happened here
• Access to the HD gallery, artworks and animations full size
• Discord access
• More in the future...

Includes Discord benefits
City Explorer
Thank you so much, it's a call to greats encounters, leave your home behind. Here you'll probably find:                            

• Everything you discovered in the street
• Your name on tutorials videos, and animations and streams related to the Patreon
• 2 hours Q/A monthly on the Discord server
• More in the future...


Includes Discord benefits
Country Explorer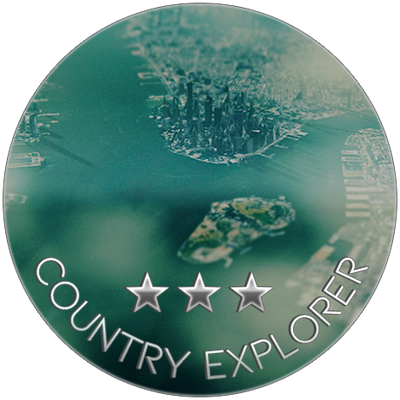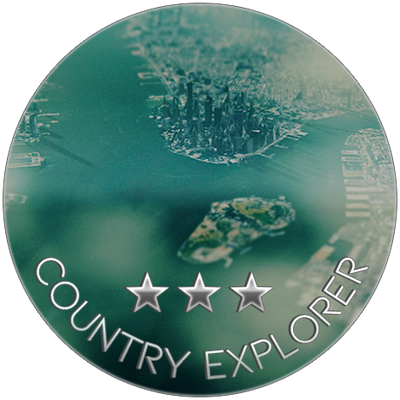 Your amazing, nothing can stop your curiosity, the hugest panorama in front of your eyes. Here you'll probably find:                                                          

• Everything you discovered in the city.
• Random ressources on the fly
• More in the future...


Includes Discord benefits
About Mao Mornity
Hello everyone and welcome.
I'm Mao Mornity, French digital artist and Instructor.

Digging everyday the wonderful world of digital art, 2D, 3D, VR, and every kind of new toy I could use to create.

As I always wanted to push more personnal content, sharing and experimenting, become a Patron allows me to get more and more independance, launch more personnal projects with you, and for everyone.

So thank you so much for suporting me and my work, all together we will make the greatest stuff.

But what am I doing?


I'm working for games, movie and institutional stuff with a whole spectrum of digital art tools.
Concept art and illustration for the main 2D part, environment design, animations and VFX with 3D, and also immersive experiences with VR.
As I can't stop the creation process all my spare time is also allowed to create stuff for the pleasure to share.
Telling stories and creating worlds are basicaly a passion.


See my website here.
Last year I challenged myself by making a short animation from scratch using all my knowledge at this time.
It was a two month run from the first sketch, to experiments, and the last two weeks to flesh the whole thing.
As a big fan of science fiction and Cyberpunk, this obviously took the shape of a kind of Blade Runner mood.
The next one is on the run, and I dream to have the oportunity to do a ton of stuff like that with a larger scope.

As I always love to share knowledge and as an instructor, I provide a bunch of tutorials on a lot of stuff. Some are in english, other in french, sometime both.
I'm also streaming for ETR_FR a french VR focused web TV, a sunday on two. It's a show where I create live in VR, talk about news and artists, make interviews and challenges.
The goal is to make a lot more content like this for everyone and you first, in both languages, to get the greatest average of sharing.

And for you...
Patreon is the ability for me to get more independant, and free to create stuff of my own. Together we could develop a lot of stuff. Creation and learning.

But beside all of this, here you'll gona have a direct access to everything. News first, all my personnal work in high quality, and access to our Discord channel where we gona chat, show, laugh and also learn.

You'll also get the ability to have special talk on technical aspect or creation in general at least a time a month, wips, premiere and so on.

Some of you also got access to several ressources I make. It could be ressources for Photoshop, 3D, VR. Tools, materials, assets, projects...

As our community will grow, I planed to do a lot more, at some point we'll make exclusive XR streams, create a vault where I'll put all the ressources I ever made and the one to come, and so much more...

Let's CREATE
This place will be an awesome one for digital art enthousiasts, dreamers, storytellers, curious, and I'll make my best to be a great host for all of you. We will make great projects together and I'm hoping to find you on the other side.

Thanks a lot for reading, and be creative.

For this first step we will add to the community:

• Live XR streams with a green screen. To make live sessions and tutorials inside the VR world, I'll get a proper green screen intallation and lighting rig.
• For you Patrons, exclusive XR content only for us. And one live each months just for you, added to all tiers.

1 of 3
Become a patron to
Unlock 76 exclusive posts
Connect via private message
Recent posts by Mao Mornity
How it works
Get started in 2 minutes