MaouMao XD
is creating Filipino mecha art, comics, and animation
Select a membership level
PAWN
Greetings! First off, thank you for joining my humble legion of dankness. For your rewards, get access to my patron-only feed, see previews and WIPs of the next chapters, some tidbits about the comic/the world/the characters/other projects, FREE desktop and mobile wallpapers, AND my endless appreciation for joining my team.
Includes
Behind-the-scenes pics & videos
Desktop and mobile wallpapers
Patron-only content feed
KNIGHT
Access to full colour comics, make a cameo in the comic, plus all previous rewards await our Knights! Many thanks for your support!
Includes 
Behind-the-scenes pics & videos
Desktop and mobile wallpapers
Patron-only content feed
Cameo appearance in my comic
Access to full colour comic
High resolution art and images
BISHOP
For being this extra, you'll get a free chibi character drawing, plus all the previous tier rewards.
Includes
Behind-the-scenes pics & videos
Desktop and mobile wallpapers
Patron-only content feed
Cameo appearance in my comic
Access to full colour comic
High resolution art and images
One (1) chibi character drawing
One of our con best seller stickers now available to Patrons
ROOK
I'm not expecting anyone who'll go this far, but if you did (or if you're thinking of it) then, you are AWESOME!! Here are the rewards that await you, plus all previous rewards, with the chibi drawing upgraded to a portrait drawing.
Includes
Behind-the-scenes pics & videos
Desktop and mobile wallpapers
Patron-only content feed
Cameo appearance in my comic
Access to full colour comic
High resolution art and images
One (1) character portrait drawing
One (1) "The Propaganda Project BETA" postcard
One of our con best seller stickers now available to Patrons
GENERAL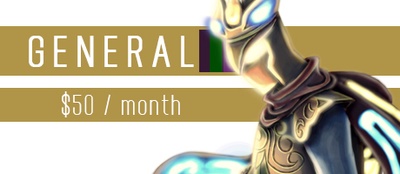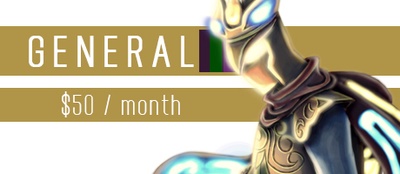 HANDS DOWN YOU ARE THE BEST!!
Here are your rewards for being super extra af!
Many thanks, and may your good deed return tenfold!

Includes
Behind-the-scenes pics & videos
Desktop and mobile wallpapers
Patron-only content feed
Cameo appearance in my comic
Access to full colour comic
High resolution art and images
One (1) full body, full coloured character drawing
"The Propaganda Project BETA loot. Includes 1 postcard, plus your choice of either 2 TPPB bookmarks, 3 TPPB character cards (wallet size), or 3 TPPB stickers
One of our con best seller stickers now available to Patrons
About MaouMao XD
I'm Maou, and I'm a one-man production team. I'm a freelance illustrator (or just a freelancer, because I have no stable source of income and I take on whatever job is given to me as long as I can do it), an indie comic creator, a multimedia artist, a writer, and an animator sometimes.
I'm pretty much like every other struggling artists out there, who not only have to struggle for survival (in life and in the arts industry), but also struggle with their inner demons.

I am currently working on a few ongoing comics like, The Propaganda Project BETA (which you can read online), Digital Warfare, and another new upcoming title. Aside from comics, I am also cooking up on some personal projects, make animations about my comics, and draw a lot from fan art to concept art. I know, it sounds crazy having to do all of these, but I am just passionate in my craft, and there are stories that I wish to share to the world and inspire people.

Thankfully, there's Patreon to help struggling artists like me, get that extra help and support we need. I don't assume getting a lot of contributors, but receiving as little as $1 would be a really great help!

Reaching $50 per month would not only make me focus only on my craft, and deliver faster updates, but it would also help me in getting equipment that I need.
1 of 1
By becoming a patron, you'll instantly unlock access to 46 exclusive posts
By becoming a patron, you'll instantly unlock access to 46 exclusive posts
Recent posts by MaouMao XD
How it works
Get started in 2 minutes