Marcella & the Invisible: Yoga, Meditazione, Movimento Consapevole
is creating uno spazio online di pratiche di crescita personale e collettiva
Select a membership level
UN REGALO PER TE
Limited (1 of 2 remaining)
Questo livello è dedicato a coloro che hanno ricevuto in DONO un abbonamento con le pratiche di Marcella.



FRIEND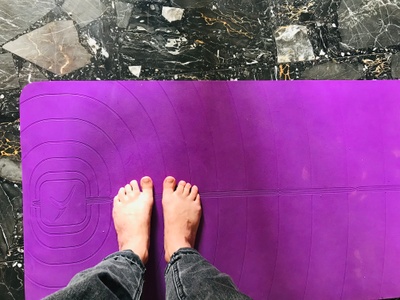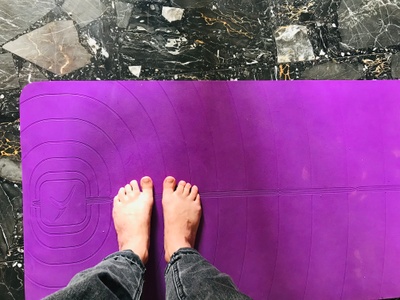 Siamo amici!
Grazie per l'interesse dimostrato nei confronti del mio lavoro e nel voler contribuire alla sua diffusione.

Il tuo contributo mi permette di continuare a diffondere le mie idee, i miei insegnamenti, la mia esperienza in maniera indipendente.

Hai immediato accesso all mia NEWSLETTER mensile.

Adesso potrai vedere direttamente cosa sto creando.
Potrai provare attraverso brevi video le mie pratiche Yoga
Vedrai le mie danze e creazioni, leggerai i miei pensieri
Potrai interagire con la comunità online
In sintesi:
Con questo contributo avrai accesso a:

newsletter mensile 
contenuti speciali di questa pagina 
Thank you for demonstrating your interest in my work and to be willing to support it.
Your support allows me to continue to spread my ideas, my teachings, my experience as an independent artist and professional.

Now you can see directly what I'm creating.

You will receive my monthly NEWSLETTER with many insights and thoughts

SOLO VIDEO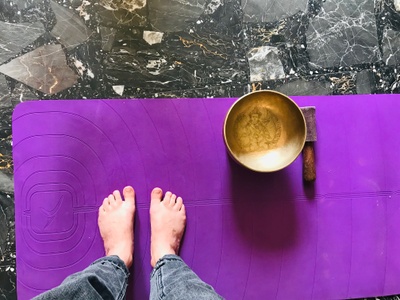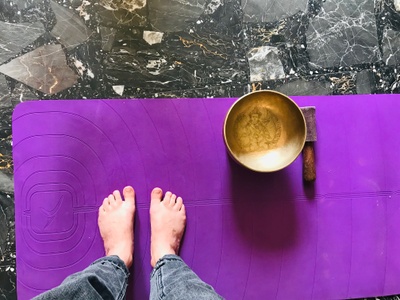 Ti ringrazio di cuore per il tuo contributo.FINALMENTE ANCHE TU ADESSO POTRAI PROVARE TRAMITE VIDEO E AUDIO LE MIE PRATICHE YOGA, LE MEDITAZIONI E TANTO ALTRO.


Nella pagina ci sono già più di 90 video a cui avrai libero accesso. Troverai:
pratiche yoga da 60 o 30 minuti
meditazioni guidate
riflessioni e approfondimenti
Il mio modo di insegnare Yoga è molto particolare: traggo ispirazione da immagini, da poesie... Creo sequenze, sviluppo composizioni, uso musica scelta appositamente per queste pratiche. Lo Yoga, il movimento autentico, le pratiche di meditazione si fondono, in quello che è il mio approccio alla visione ed alla cura sacra del corpo, della mente, del cuore.
Non vedo l'ora di sapere cosa ne pensi!
In breve:
Avrai accesso a:
tutti i video delle pratiche pubblicate su questa pagina che potrai seguire quando vorrai
contenuti extra della pagina
rimanere aggiornato sulle mie attività e creazioni tramite la newsletter mensile 
Thank you so much for your support.
FINALLY YOU CAN TRY my Yoga, meditation and movement sessions.

My way of teaching Yoga is very distinct: I draw inspiration from images, from poems; I create sequences, develop compositions, use music chosen specifically for these practices. 
Precious time of presence through listening, breathing, honoring and caring for our sacred body, mind, heart.

With this contribution you have access to:
ALL VIDEOS on the page

Recap, you will have access to:

every video recording of the online practices published on this page, for you to follow whenever you want
updates on my activities and creations via monthly newsletter 
About Marcella & the Invisible: Yoga, Meditazione, Movimento Consapevole
Ciao e benvenuta/o sulla mia pagina,
Mi chiamo
Marcella
.
Mi occupo di corpo, di movimento, di presenza.
Creo esperienze di ascolto, di bellezza, di poesia.
Creo performance e danze, scrivo poesie, insegno yoga e movimento creativo, conduco laboratori di improvvisazione, ricerca sul movimento e sul testo, composizione istantanea. Pratico da tutta la vita la Danza Classica Indiana Bharata Natyam, esperienza che permea anche il mio lavoro presente.
YOGA
Mi occupo di avvicinare le persone ad affrontare una esperienza condivisa di
ascolto attivo
del momento presente. Lo
yoga
per me è una possibile chiave di accesso a questo presente. Indosso lo yoga come un vestito, lo sento che si appoggia al mio corpo, si muove con il mio respiro, mi scalda come una coperta.
Amo condividere queste pratiche ed avvicinare ogni persona nella sua
osservazione
, nel suo ascolto e la scoperta di che cosa cela la presenza nel momento, per poi 
riconoscersi
nell'unicità di ognuno, sviluppare empatia, diffondere sensibilità.

DANZA
Mi occupo del
danzare
; fare esperienza della connessione con la vita stessa, la meraviglia, lo stupore, la bellezza. Risvegliarsi a ciò che c'è ed esiste in ogni momento. La danza è per me una pratica di interazione interno-esterno nel quale si apre una finestra sull'immaginario, offrendo una vista su nuovi pianeti, nuovi orizzonti.
QUESTO PROGETTO
Ho aperto questa pagina Patreon
durante il periodo di quarantena per il Covid-19.
Ho trovato una modalità per poter raggiungere le persone che seguono il mio lavoro e le mie lezioni attraverso varie piattaforme online. Ho gioito nel vedere che le mie proposte, che sono esperienziali, fatte di pelle, sudore, sorrisi,
hanno potuto comunque trovare una strada per arrivare a chi le cercasse e ne avesse bisogno.
Dopo una titubanza iniziale ho riscontrato una
bellezza e una gratitudine
immensa nel vedere allieve impossibilitate dal muoversi da casa accendere il proprio schermo per essere insieme, mamme con neonati ritagliarsi quell'ora per sé senza dover scappare trapelate, amiche lontane, chi vive nella campagna più remota poter godere di quell'ora di contatto e di energia.
L'idea è di creare un
punto di riferimento online
per tutte le persone che mi seguono, così che i luoghi di aggregazione e di studio che al momento sono sospesi, trovano un nuova vita seppure in uno spazio virtuale.
SOSTEGNO
Ho aperto questa pagina perché
il sostegno
di chi gode delle esperienze che propongo, delle mie lezioni, delle mie performance, dei miei laboratori, è essenziale nella mia vita quotidiana. 
Grazie al sostegno individuale e responsabile
di ognuna delle persone che interagisce con il mio lavoro io posso vivere con la mia professione, evolvere e migliorarmi. 
Puoi sapere di più di me e del mio curriculum 
visitando il mio sito
. 
ENGLISH !

Hello and welcome to my page,
My name is Marcella.

I deal with body, movement, presence.
I create opportunities for listening, experiences of beauty and awareness.
I create performances and dances, I write poetry, I teach yoga and creative movement, I conduct improvisation workshops, research on movement and text, instant composition. My background comes form Indian Classical Dance, Bharata Natyam, style I have practiced all my life, and permeates my present work.

YOGA
I take care of bringing people closer to face a shared experience of active listening of the present moment. Yoga for me is a possible access key to this present. I wear yoga like a dress, I feel it leaning on my body, it moves with my breath, it warms me like a blanket. I love to share these practices and bring each person closer in his observation, in his listening and the discovery of what hides his presence in the moment, to then recognize himself in the uniqueness of each, develop empathy, spread sensitivity.

DANCE
I take care of dancing; experience the connection with life itself, wonder, amazement, beauty. Awakening to what is and exists at all times. Dance is for me a practice of internal-external interaction in which a window opens onto the imagination, offering a view of new planets, new horizons.

THIS PROJECT

I opened this Patreon page during the Covid-19 quarantine period. I found a way to reach people who follow my work and lessons through various online platforms.

I rejoiced to see that my proposals, which are experiential, made of flesh, sweat, smiles, have nevertheless been able to find a way to reach those who seek them and need them. After an initial hesitation I found an immense beauty and gratitude in seeing pupils unable to move from home turn on their screen to be together, mothers with babies carve out that hour for themselves without having to escape leaked, distant friends, those who live in the countryside more remote to be able to enjoy that hour of contact and energy.

The idea is to create an online anchoring point for all the people who follow me, so that the meeting place that was once Spazio Sinfisi, now finds a new life, virtually. 

SUPPORT
I opened this page because the support of those who enjoy my lessons, my performances, my workshops, is essential in my daily life. The value I create is to be shared, and lives with this purpose. 

Thanks to the individual and responsible support of each of the people who interact with my work, I can live with my profession, evolve and improve myself.
When I will reach 10 english speaking patrons I will add monthly live YOGA  lessons in English on Zoom
1 of 3
By becoming a patron, you'll instantly unlock access to 151 exclusive posts
By becoming a patron, you'll instantly unlock access to 151 exclusive posts
Recent posts by Marcella & the Invisible: Yoga, Meditazione, Movimento Consapevole
How it works
Get started in 2 minutes