Marc Yeats
is creating Paintings and Drawings
Select a membership level
Gesture
This is my patronage entry level, ideal for patrons who want to offer me that little bit of extra help every month $5 = £4 approx.). 
This is what you get for less than the cost of a bottled water every week: 
Exclusives Bundle: For patrons only. Every month I will email three, specially selected black and white or colour landscape and seascape photographs as seen on https://www.instagram.com/marc.yeats/ which document landscapes I love.
You get to see all my personal updates, video blogs and first sight of photos of new works.
At the end of every 12-month period of support, I will select and mail a unique, signed and personally dedicated landscape sketch to you (dimensions: 210 x 297 mm) featuring one of my favorite sites in the UK. Keep supporting, keep building your collection. 
Sketch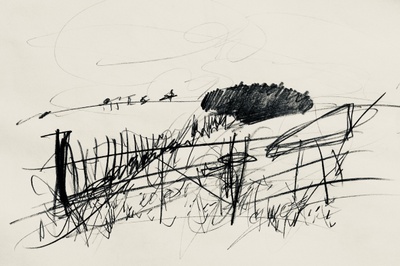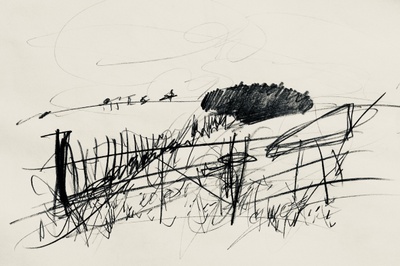 I love this tier - this is my freedom tier - it's open to everyone. The support from this tier enables me to travel and paint and draw with total freedom ($10 = £8 approx.). 
This is what you get for less than a cup of barista coffee per week: 
At the end of every 6-month period of support, I will select and post a unique, signed and personally dedicated landscape sketch to you (dimensions: 210 x 297 mm), featuring one of my favourite sites in the UK. Keep supporting, keep building your collection. 
You also receive:
The Exclusives Bundle as detailed above.
Painting 1
Another great tier - this is my second freedom tier. Again, it's open to everyone ($25 = £20 approx.). 
This is what you get for less than the price of two cups of barista coffee per week:
At the end of 12-months support, you can select a painting (dimensions 210 x 297 mm) from my website https://www.marc-yeats.com/paintings/ up to the value of $300 (£230). If you see a painting that you like within this tier value, I will reserve it for you so it can be yours at the end of 12-months. If you change your mind, I can easily cancel the reservation so you may choose another work at any time. The drawing or painting will be signed on the reverse and dedicated to you!
You also receive:

The Exclusives Bundle as detailed above.
About Marc Yeats
Welcome to my Patreon.

Patreon offers a unique and exciting way for us to work together.
Here's how: you buy my artwork through instalments which are later redeemed as paintings and drawings to the same value you have paid in, $ for $ or £ for £. You can choose artworks from the exhibitions on
my website
. But that's not all: you also get free stuff for your loyalty as well as exclusive patron-only access to my vlogs and stories. It's that simple. Levels of patronage (cash contribution and what you get for it) are explained in the patronage *tiers* on the right of this page. Patreon makes being a patron easy, it also offers a simple way to
own
and
collect my work,
at a financial level that
suits you.
Being a patron provides me with security and predictability of income, enabling me to further develop my practice as a painter and work towards financial sustainability as an artist.
But first, a little about me. I love painting. I started painting when I was 15 years old and have been selling professionally since then. My work has evolved tremendously over time, moving away from photo-realistic work to abstract landscape painting. Despite these changes, my abiding interest remains with landscape and coastal scenery.
Now in middle age, life is very busy and I balance my time between my work as a
composer of contemporary classical music
and a
landscape painter
. On top of this, I'm currently working towards a
PhD in composition
at the University of Leeds. I'm due to complete my PhD in the autumn of 2020.
There is a direct link between my visual work and music composition. They are both parts of who I am as a creative artist: what inspires me to paint landscapes also inspires me to create musical structures that, for me at least, reflect these same concerns. Despite my long career as a painter, my love of music and composition has often taken the lion's share of my attention and time.
Time is precious. My career as a painter has been on the backburner for long enough. It's now time to fully develop my practice as an artist. Part of this development involves pushing myself forward to keep my work fresh. I want to paint and draw with even greater spontaneity and develop my practice with each new painting. I want to make bigger, more ambitious work.
Selling more work will enable me to become financially independent. I need support to broaden my production of paintings as well as undertake painting residencies to study different areas of the country in depth to develop my practice through the creation of new work. Importantly,
I need to rent studio space
. I currently paint at home in circumstances that limit the size, ambition and nature of work I'm able to produce. These restrictions are frustrating and hold my development back. New studio space represents a
huge leap forward
and is my
ultimate Patreon goal
.
With your support as a patron, I can sell more work, have a predictable monthly income that will help me plan ahead, increase my web presence, reach and promotion and undertake research residencies, all of which enrich my work. If I reach my goals, I will be able to rent
new studio space,
make
bigger, bolder work,
return to working with
oil paints,
set up
solo exhibitions
and share these successes, stories and new work, much of it
exclusively for patrons,
meaning patrons will be the first to see and select work they would like to collect.
The beautiful thing is, that as well as exclusive access to the inside stories behind making this new work, besides the exclusive bonus artwork you receive, you will be supporting me month by month, year by year as you
collect paintings and drawings,
allowing me to exchange my work for your support,
value for value.


My aim is simple:
I want to make work, sell work and make my living as an artist in a proper studio. I'd like to do this by
giving patrons more back than they put in.

If you like the sound of this; if you want to collect my paintings and drawings; if you want to support the development of my creative practice and you want to see me succeed as an artist,
you
,
me
and
Patreon
are made for each another!
You can also find me here:
https://www.marc-yeats.com/paintings/
I look forward to you becoming a patron.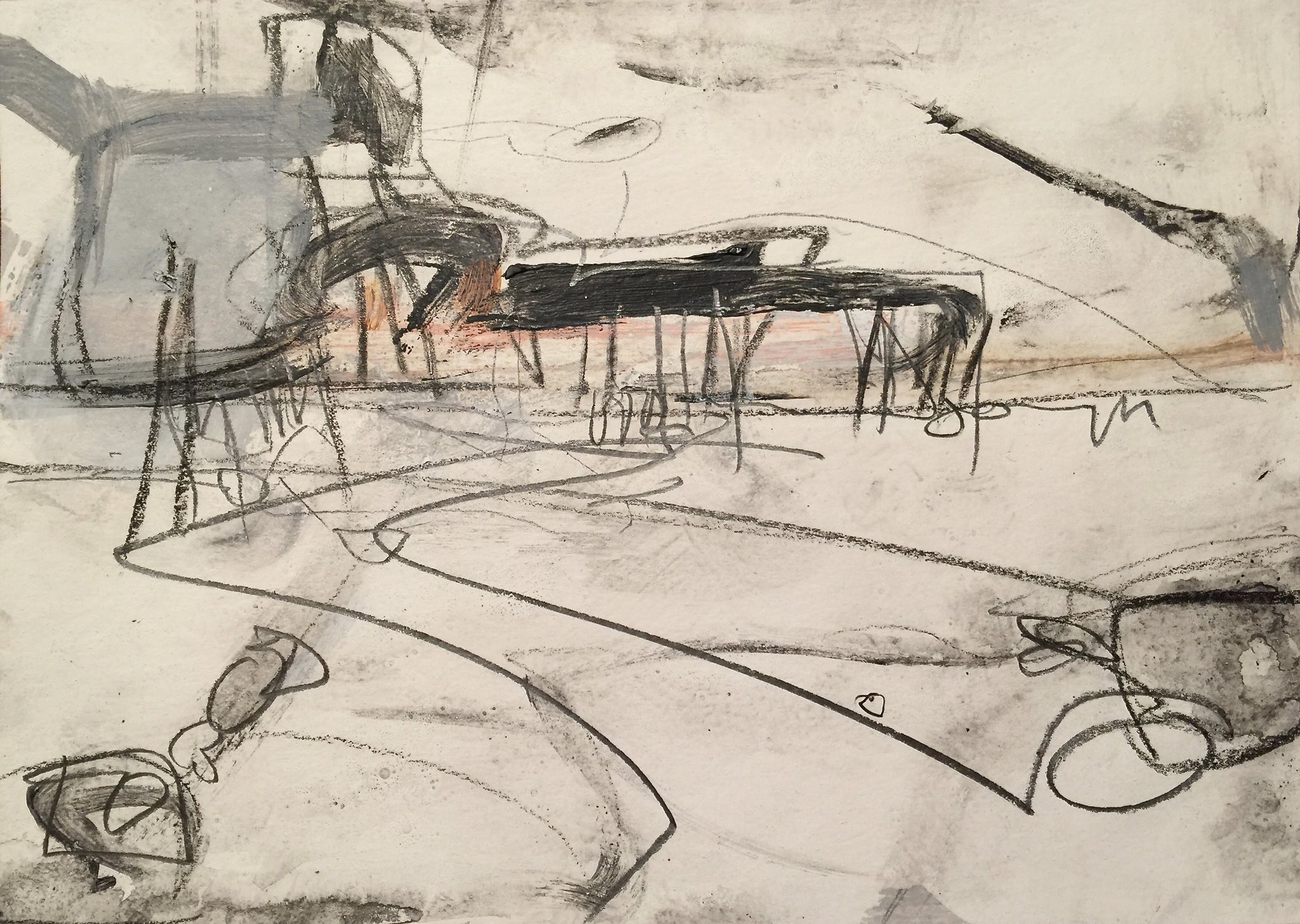 Finally, some important stuff

Shipping:
Shipping and insurance are free on all items. I will ship and insure all work using first class mail or courier.
Please remember all artworks are unframed
Returns for Painting 1, 2, 3 and Collector tiers:
All photographs of paintings are taken in natural light. I endeavour to balance the colours in photos to be as accurate as the colours in the paintings themselves but realise that all computers, tablets and mobile devices used to view these photos will display them slightly differently. Painting dimensions are also given as accurately as possible. Acrylic paintings are not varnished. As such, some colours will look a little flat in real life. The paintings are designed to be mounted and framed under glass. Once under glass, all colours will come to life, closely resembling how they appear online. Having said this, I appreciate that paintings can look different in the flesh to how they appear online. For this reason, I will exchange your painting as quickly as possible for any reason should it not meet your expectations.
If you wish to exchange a painting you will need to return it to me and pay the return postage and insurance to protect you against loss or damage so I can receive the painting safely and in its original condition.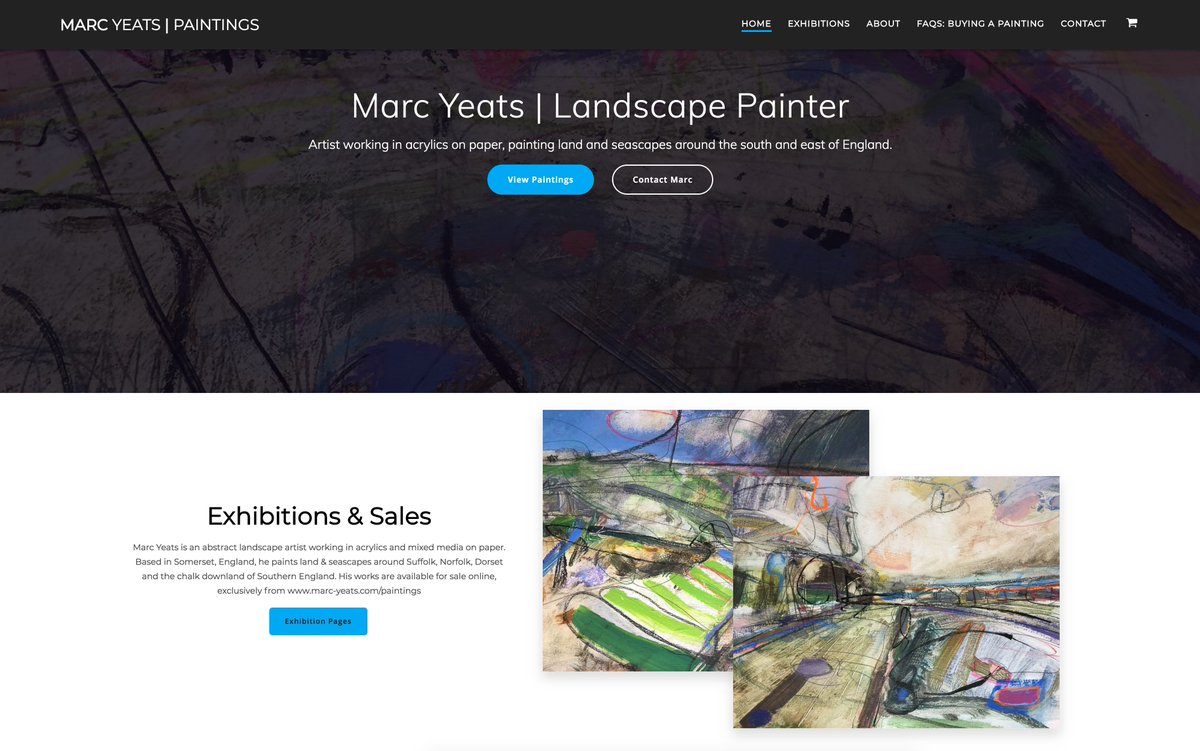 $92.18 of $1,000
per month

Encouraging. Very encouraging!
Reaching this goal gives me much more freedom to spend time painting, drawing, and travelling to new locations where I can work, experiment and develop my technique and practice further; all experiences necessary for me to grow as an artist. With more time to devote to my work, you will see an increase in the choice of work you can collect AND the production of increasingly detailed and frequent blogs, vlogs, updates and insights that share my unfolding journey as an artist exclusively with patrons.
1 of 4
Become a patron to
Connect via private message
Recent posts by Marc Yeats
How it works
Get started in 2 minutes