Margaretha Montagu
is creating horse-inspired life-enriching Books
Select a membership level
Friesian Filly Friend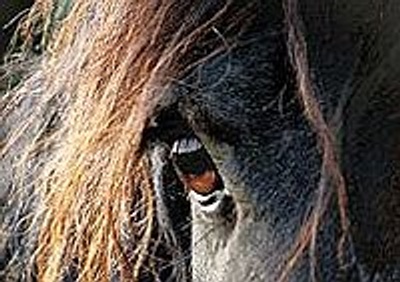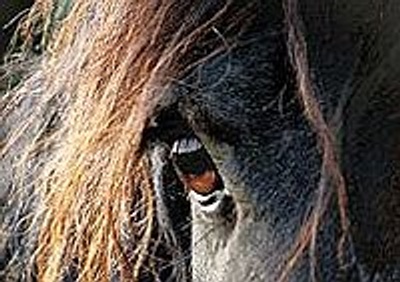 For the price of a cup of coffee, once a month, you will 
-become a fully-fledged member of the Friesian Fillies Fan Club 
-help me to write the book that I am working on at the moment 
-receive an official certificate confirming your membership (pdf) and 


Friesian Filly Fairy Godparent
Join at this tier and you will receive all the above as well as 
 -exclusive access to my discoveries about equine-guided mindfulness meditation 
-a free Advance Reader Copy of the book once finished (pdf)
-your name will appear in the acknowledgement section of the book that I am writing 
Friesian Filly Guardian Angel
Limited (10 remaining)
24 h advance access to my SemperEquus blog posts - this means you will know 24 hours in advance about any early bird/last minute special offers on my workshops (a limited number available per blog post.) You will also know 24 hours before my other mailing list subscribers about new book releases, book giveaways and flash book sales. (numbers limited)
About Margaretha Montagu
Friesian horses, especially Friesian mares and fillies, are thoroughly confident and convinced of their own worth. If you are not as confident as you could be, they will inspire you to take a more appreciative look at yourself.

For the price of a coffee, once a month, you can support three Friesian horses who expect to be kept in the manner they consider appropriate to their exceptional talent, beauty, and intelligence. In return, you get a monthly e-mail including a poster of a Friesian horse/horses with a motivating quote, a piece of my unpublished writing to review and a questionnaire that will help you to create the balanced, purposeful and fulfilling life you deserve.

As a patron, you also have free access to all my Medium articles, that are otherwise only available to paying Medium subscribers.

Welcome to the Friesian Fillies Fan Club, created for the fans of Belle de la Babinière, Tess des Sources Sacrées and Aurore d'Alegria, the three Friesian muses who have inspired me to write 6 books so far! Here you can support both these exceptional Friesian mares and the creation of the books they inspire.


My name is
Margaretha Montagu
. I am a writer. 
My books
are based on the work that my mares and I do during our
Connect with Horses workshops
: helping people become more confident, helping people communicate better and helping people handle stress better... Without the horses there would have been no books - I would never have gathered the knowledge and experience necessary to write a single book, never mind 6. 


Why do I need YOUR patronage?
.
As every horse owner knows, to make a small fortune from horses, one has to start with a big one! 
I earn my living from writing books and presenting workshops. Your patronage will enable me to spend more time useful writing books (and unearthing thought-provoking questionnaires) and will help me provide the girls with the little luxuries every Friesian needs (because she is SO worth it.)



So what else do you get in exchange for your patronage?
The opportunity to assist in the creation of my books, a process exclusively available on Patreon.  If you contribute $15 or more per month, I will add your name to the acknowledgement page of each book that you have contributed to. My (conservative) objective is to write at least two books per year and so to publish 10 books in the next 5 years.
The more you contribute, the more you receive: advance reader copies (pdfs) of the book you helped me write, discounted or free copies of my other books and workshop discounts. I will be eternally grateful for every $5, and so will my Friesian mares. To meet my soul-mares,
click here
.
All patrons also get a Friesian Fillies Fan Club membership certificate and badge and a yearly Friesian Fillies Christmas card in December. (all in digital format.)

Attend the birth of a book...and assist in the delivery!
My blog posts at my 
blog SemperEquus
will always remain free to read and so will the inspiration, motivation and support I share on social media.
More ways you can support my work:
Join my mailing list, I'll let you know when I have a special last-minute or early-bird offer running on my workshops and when I do complimentary book give-aways.
Buy a book from my website instead of from an online store - that means I receive nearly 90% of what you pay instead of less than 30%.
Tell your friends about the Friesian Fillies Fan Club on Patreon.
I'm happy to answer any questions that you may have. 
Contact me

Thank you for your potential patronage!



The ones we do not mention...yet!
When I reach this level of income, I will start doing equine-guided mindfulness meditation video classes for tier 3 and above.

Reaching this goal will

Contribute to the farrier, vet, equine dentist, homoeopath and osteopath bills – Belle, at the grand old age of 18 and my most experienced healer-horse, especially appreciates the attention of the latter in the winter when her arthritis flares up.
Enable me to buy enough hay to keep my Friesian mares looking and feeling their best during the very cold winters here in the foothills of the mighty Pyrenean Mountains 
Buy a few « essential » luxuries: a heater for the barn when the temp here drops to – 10°C in winter, a fan for the barn when the temp rises to 33°C here in the summer, a new water trough when Aurore d'Alegria kicks the old one to bits because I was, yet again, late with their dinner
Facilitate the research I am doing about equine-guided mindfulness meditation – a powerful meditation method that helps people manage their emotions more efficiently
Help fund the cost of an editor for my books -this could be anything from $1000-3000, depending on the word count, and as English is not my first language, I really do need the input of an editor!
1 of 1
By becoming a patron, you'll instantly unlock access to 13 exclusive posts
By becoming a patron, you'll instantly unlock access to 13 exclusive posts
Recent posts by Margaretha Montagu
How it works
Get started in 2 minutes