Maria Francesca French
is creating theological and cultural content for intelligent, embodied faith
Select a membership level
New Thoughts
A Patreon supporter at the New Thoughts level will receive a weekly post-WRITTEN AND AUDIO-directly to their inbox with cultural and theological content that provides fresh takes on issues of faith, Christianity, church, post Evangelicalism, post Theism, Radical Theology, digitality, the future and a host of other topics filled with complexity and nuance. This weekly content will inspire, rejuvenate, reinvigorate and give fresh direction and perspective on matters of faith and the uncertain future. While you will get my thoughts and research, you will also get engagement with thinkers, writers, theologians, artists and icons.  Intersectional, integrative and integral thoughts coming your way, weekly.

*I have set this tier at $5 per month so it is accessible to everyone.  However, if you can afford a higher monthly amount it would be very appreciated.  A ton of work goes into this content each week.  Thank you!  :)
Patron-only post-written and audio
New Questions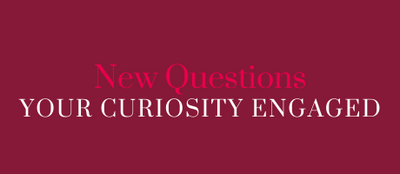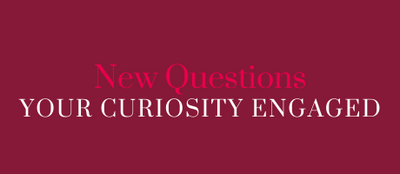 A Patreon supporter at the New Questions level will have the opportunity to send in their theological questions, conundrums of faith, scary ideology breakdown requests and other queries of Christianity through the month. These questions will be thoughtfully and preparedly engaged in either a live or pre-recorded call each month.  Depending on how many patrons participate in this level, I will get to as many questions as I can and, depending on time, at least one submitted question per person.  This will be released the fourth week of each month.  You also get the New Thoughts weekly letter.
Patron-only post-written and audio
New Conversations
A Patreon supporter at the New Conversations level will have access to a monthly 1:1 zoom call with me.  This is your chance and your hour each month to talk openly about some of your theological squabbles, your burning questions of faith and talk through some of your deconstruction.  If you have struggled with post church trauma, or rebuilding your identity after traditional Christianity, or even fundamentalism, or perhaps you need to have theological conversation each month to enhance and evolve your journey or maybe you need to bounce ideas and dream a little with a fellow dreamer and thinker.  This hour each month will come to be a time of respite, challenge and life.  You will also receive benefits from New Thoughts and New Questions level.  *If for some reason you are not interested in 1:1 calls but you would like to support me at a higher level please feel free to do so and know that it will be very much appreciated.


Patron-only post-written and audio
About Maria Francesca French
My story is Christianity. My narrative has been Jesus and the radical imperatives of the New Testament. My question is what does it look like to move this story forward among new stories and new parables in a culture that is post the big God in the sky? Post church, post Christian, post…A LOT. What does god look like after we are Post-'God'? Those who have moved on from traditional paradigms still want faith engagement, and why shouldn't we have it?
There are new ways to believe, new ways to be Christian, new ways to move on from religious trauma and abuse. After the hurt and anger and grief…there is new life. Intelligent life and intelligent faith. When we reimagine Christian embodiment and transformation, when we have faith that we are the next part of the story, new faith frameworks emerge.
We are living in a time more complex than any other. Truth is a la carte, meaning is obscure and elusive and complexity calls to us like a ghost that leads us on a hunt for something that vanishes the moment it turns a corner. What does it mean to make meaning in a time when meaning is constantly in flux? Where truth is only as you see it? And the only certainty is complexity?
In my work, I explore Post Evangelicalism to Radical Theology and Post Theistic thought, new sexual ethics beyond purity cults and a faith engagement beyond empirical realities, ontology, metaphysicality and supernaturalism.  If it concerns faith and the future, which is actually the present, then I am thinking about it, writing about it and am having conversations about it. Besides teaching and writing I often counsel people through theological complexities that move them from blind belief and/or militant Atheism to a way of engaging their Christian narratives intelligently, articulately, thoughtfully and freely.
A few bits about me otherwise:
I am a native New Yorker who is now living in the UK from Newport Beach, CA by way of Minneapolis and the South of France. I travel often to speak and teach but also to discover new things, people and places. I love instagram and cocktails. I learn as much as I can when I can. I'm curious about a lot and am always asking the next question. I love my life even the parts that are sometimes hard to love. I march to the beat of my own drum. My heart is pastoral but I'm not a pastor and never will be. My favorite word is lover and in the words of Marilyn Monroe, "I am very definitely a woman and I enjoy it." I am engaged to an absolutely singular man who I deeply love and adore.  I have two MA's from ATS accredited seminaries and am finishing up my doctorate via Wesley House at Cambridge University.  I grew up Catholic, transplanted to fundamental Pentecostal Evangelicalism and followed the whispers through it all to a post Christian faith, pursing a life after-god, after a life after God, and helping others along the way.  The tenure of my career has been in theological education, both as a professor and administrator.  I now run 
H&Co
, an organization I own and have co-created with 
Barry Taylor
that helps people embrace the complexities of faith and being human in the 21st century.
mariafrancescafrench.com
By becoming a patron, you'll instantly unlock access to 64 exclusive posts
By becoming a patron, you'll instantly unlock access to 64 exclusive posts
Recent posts by Maria Francesca French
How it works
Get started in 2 minutes