Hanna Sproul
is creating Marid the web comic
Select a membership level
Sketches for days!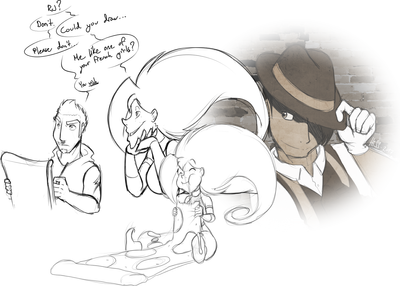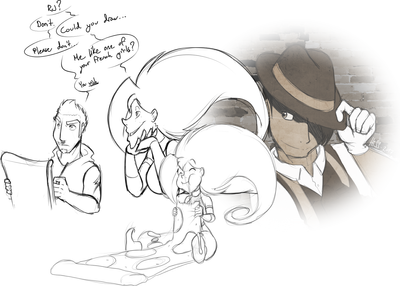 - You get access to all my sketches, tiny little doodles, and colored sketches which I don't count as 10$ material. Most of these sketches don't get posted anywhere else so they are for your eyes only!
Pages for days!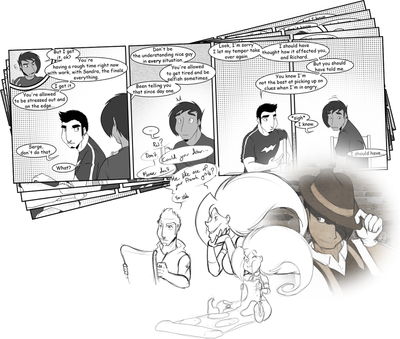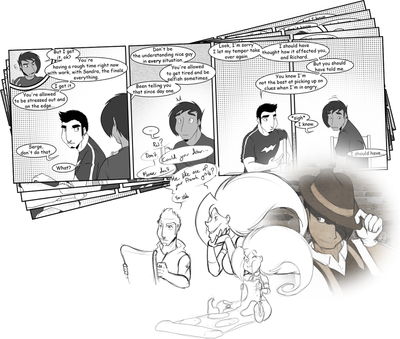 To put it simple: You want to follow the story ahead of others? This is your tier. Every Tuesday and Thursday I will update a page here, and that page won't go up to the actual site until two weeks later.

You also get access to all the sketches and silly doodles from tier 1!

10% discount to my online store! Code will be sent via email.

Finished pieces for days!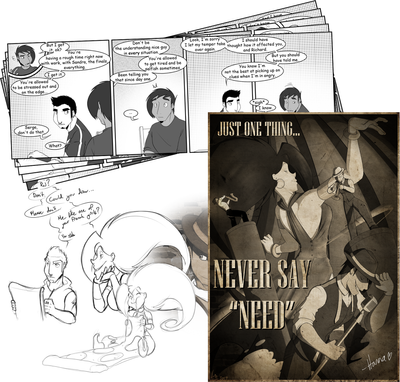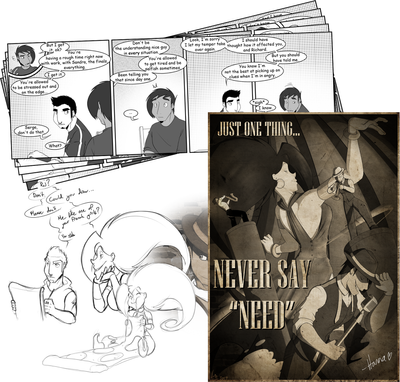 If somehow tier 1 and 2 weren't enough, this tier lets you see all my colored images before anybody else.

What's so special about this tier? These images don't get posted anywhere else until the next month arrives and you get to enjoy them in their original size unlike anybody else.

20% discount to my online store! Code will be sent via email.

About Hanna Sproul

Basics:
Marid is a comic that started out from a simple livestream one day, and since then the whole point of the project has been to keep it as stress free as possible. I want to have fun with it, and trust me, I am! My aim is to try and make Marid a perfect comic for those who are looking for laughs and little bit of twist and turns in their every day lives.
So what is this comic even all about: 
Marid tells us the tale of Robert Jenkins, aka RJ, who inherits an Arabian lamp one day from his deceased father. Inside this lamp appears to be a 400-year-old genie named Grihalamujonana d' Shuzu, Griha for short, who has served RJ's father for 30 years. Never being too happy about his father's lifestyle, RJ refuses to make any wishes which not only angers Griha, but also makes her use an old trick up her sleeve that gives her his first wish. Now stuck together until RJ turns 25, or figures his life out, Griha and RJ need, or at least should try, to find a balance between them so they can get along and not destroy the apartment.
My goal:
So far the comic updates twice a week on Tuesdays and Thursdays, but lets be real and just admit that with strip comics twice a week still feels too slow. What I want is to update more often, but I need help to be able to do that.
So if you love the comic, and if you want to see pages more often, help me out so we can make that happen!
Web comic site here!
$171.60 of $1,200
per month
Full-time Job
When I reach this goal, I can consider Marid a full time job which will allow me to pump up the updates to three times a week, updating on Tuesdays, Thursdays and Saturdays.

(In here Mondays, Wednesdays and Friday's)
1 of 1
By becoming a patron, you'll instantly unlock access to 558 exclusive posts
By becoming a patron, you'll instantly unlock access to 558 exclusive posts
Recent posts by Hanna Sproul
How it works
Get started in 2 minutes