Marie-Noëlle Wurm
is creating art that is delicate, dreamlike, and sometimes, a little dark
Select a membership level
Playful platypus
New perk: 
Be on my Close Friends list on IG (Sneak peeks into artwork, secret projects, musings, day-to-day life, etc.)— make sure you send me a message with your IG handle so I can add you to the list! 
Become a part of our beautiful exclusive Discord community where you can connect with me and other like-minded creatives to support each other in our creative endeavors, share tips & tricks and bucketsful of inspiration. 
Early access to a yearly original art sale. 
a 10% off coupon code for all prints & originals in my shop
Includes Discord benefits
Faithful fox
New perks:
Join The Creative Explorers Club - with monthly sketchbook challenges 
Every month or two, we'll be doing a sketchbook challenge (which I film, demo & guide you through), where you'll unleash your creativity, stretch your wings, jump out of your comfort zone and fill those sketchbook pages. These challenges are Patreon-exclusive and I won't be posting these videos anywhere else than here! ✨
Access to ALL my Patreon-exclusive vlogs and in-depth sketchbook tours: photos and videos of what I'm working on, thoughts on the creative process, sneak-peeks into my secret projects, vlogs about my life as a full-time artist, sources of inspiration and other art-related musings.
--> (One vlog or post per month)
a 20% off coupon code for all prints & originals in my shop.
And all previous perks: 

✩ Be a part of our beautiful community on Discord.
✩ Be on my Close Friends list on IG
✩ Early access to yearly art sales.
Includes Discord benefits
Doting Deer
Limited (5 of 25 remaining)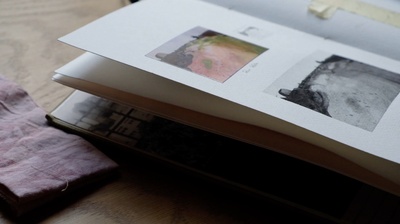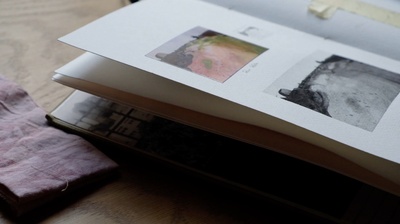 New perks:
Join The Moonmoss Club - with monthly live art sessions! (Patreon-exclusive)
The Moonmoss Club is near and dear to my heart because it gets to the core of what I believe about creativity. These live sessions are really meant to be a space for you to tap into your own style and creativity, a place to explore and play and dive into the quiet source of your precious inner voice. I wanted the name of our club to capture that sense of mystery, quiet growth, exploration and beauty that I believe is inherent to true creativity. During the sessions, we chat, and hang, and listen to lovely music while getting creative and letting our inner voice speak. You can join me with the tools I'm exploring, or you can veer off and work on something else. You can ask me questions. You can just watch. You can be there, and participate creatively knowing that it's ok if you don't want to chat. This is a space for you to be you, for me to be me, and for us to be true to ourselves, together. This is our own little space to populate with our wild beauties, our funny uglies, and everything-in-betweenies—all those tiny precious stepping stones that lead into the lush forest of our true creativity. 🌚🌲✨
Lifetime free access to my drawing and creativity classes on Skillshare
Access to exclusive playlists of music I use for vlogs & Skillshare classes (on Spotify and Epidemic sound
Your name or Instagram handle shoutout at the end of my vlogs & sketchbook tours!
A 30% off coupon code for all art prints & originals in my Etsy shop.
And all previous perks:
✩ Monthly sketchbook challenges! 
✩ Access to all Patreon-exclusive vlogs & sketchbook tours.
✩ Be a part of our beautiful community on Discord.
✩ Be on my Close Friends list on IG
✩ Early access to yearly art sales
Includes Discord benefits
About Marie-Noëlle Wurm
Hi! :)
My name is Marie-Noëlle Wurm, and I'm a French-American-German artist & illustrator based in Montpellier in the South of France. I'm also a Top Teacher on Skillshare where I teach how to overcome fear & perfectionism and unleash the creativity that resides within us all. :) 
I think the creative part of ourselves is deeply connected to the natural world that surrounds us, and this is one of the foundations of my work. When I am in nature, listening to the wind in the leaves or the chaotic movement of the ocean, I feel safe, whole. A big part of my process is trying to get to the truths at our core, the truth of what it means to be human: connected to a natural world that is so much bigger than us, and yet also connected to an infinite richness within us – our capacity for self-awareness, for creativity, for building imaginary worlds from within.
That's why I often mingle the real and the imaginary, the figurative and the abstract, the rational and the intuitive, the conscious and the subconscious. I'm interested in these transitional spaces, where boundaries dissolve and two opposing truths are brought together, sustaining and enriching each other — there is equilibrium, truth, found in the boundary between the two.
I love creating worlds that are dreamlike, whimsically playful and delicately dark — filled with magical or haunting atmospheres. Darkness, and 'negative' emotions are inherently part of the human condition – but rather than shun them, I think it's important to integrate them, give them voice, space, and thus allow them to transform us.
Finding beauty within the darkness, shining light on our darkest corners, is what allows us to transcend the darkness, to grow, to keep coming home to ourselves. The natural world is a perfect illustration of this paradoxical truth, with its constant interweaving of life and death, chaos and serenity, destruction and rebirth.
In my illustrations and abstract work, I strive to explore the hidden, the subconscious, the places of the mind that are forgotten, and mysterious places of beauty: Places filled with knotted trees, crumbling houses, chaotic skies, lost islands, colorful nebulas circulating deep in the cosmos, underwater, in the deep ocean depths where wild and beautiful creatures exist— places that are hidden, peaceful and that reveal how we are part of something bigger than ourselves. 
When I'm not drawing or working on
my Etsy shop
, you'll find me creating/filming & editing 
creativity classes on Skillshare
.  By becoming a part of my Patreon community, you're directly helping me produce more artwork, and carve out more time to keep creating bigger and better projects to share with you. Each and every one of your pledges fills me with gratitude, bundles of joy, and continued stamina to fill this world with art! 
What you get
By joining my Patreon page, you get access to sketchbook challenges, a huge archive of behind-the-scenes vlogs, sketchbook flipthroughs and posts, as well as art prints, original drawings, art classes, and access to monthly live drawing sessions! You'll be gaining access to things I don't share anywhere else: insights into my creative process, a look into secret projects that are not yet ready to go public, and a special space where you can freely ask me questions, where we can build conversations around art, inspiration, creativity, life and all the rest, in an exclusive Discord chatroom filled with like-minded people.
By joining my Patreon community, you'll help me continue to share my art, which I will always share for free on
my Facebook page
, and on
Instagram
, with the hope of inspiring you, and resonating with the quiet, magical, and sometimes dark, worlds that lie within us all.
If you find inspiration or value in what I do, please consider becoming a part of the Patreon movement and pledging to my page. From the bottom of my heart, thank you. :)
"Let us not curse the darkness. Let us kindle little lights."
Dada Vaswani
$775.30 of $2,000
per month
This is the ultimate goal. If we reach it, I will be able to publish a book with a selection of my artwork. Or maybe even a graphic novel of sorts!! :) 
5 of 5
Become a patron to
Unlock 118 exclusive posts
Get discounts to an online store
Connect via private message
Recent posts by Marie-Noëlle Wurm
How it works
Get started in 2 minutes