Mari
is creating INCIPIT & other Fantasy Comics
Select a membership level
Inspired
"You had a close encounter with magic- that first glance inspires you to explore the unknown!"

Thank you! ❤️Your support helps me create the art and stories I love, for you to enjoy!

You get:
• My eternal gratitude and +1 to Charisma.
• Appear in the "special thanks" under every new page! 
★ Early Access to Comic Pages, News and other content posted to the feed.

Magician
"New powers awaken as you step into the unknown - you uncover great secrets along the way."

Thank you! ❤️Your support allows me to keep creating what I love and encourages me to share more diverse content! 

You get:
• My eternal gratitude and +2 to Arcana.
• Rewards in Previous Tier.
★ Sneak Peeks: See Comic pages and Illustrations in progress, plus concepts and ideas for other projects in development that I don't usually share. 
★ Deleted Scenes: I'll occasionally share "unseen" content like alternative versions of pages, unfinished sketches, etc.
★ Process: Step-by-step process from sketch to the finished page or illustration (posted to the feed).

Scholar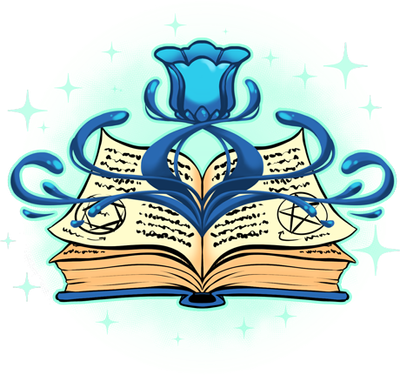 "Your quest has brought you great wisdom - You become the keeper of extraordinary secrets."

Thank you so much! ❤️You're going above and beyond to support me and make my work possible - I'm forever grateful! 

You get:
• My eternal gratitude and +3 to Wisdom.
• Rewards in Previous Tiers.
★  High-res content: Get Comic Pages and Illustrations in their original size and resolution (300ppi).
★ The Shadow PDF: Digital copy of my first comic " The Shadow", in high res. Includes bonus character sketches.
★ INCIPIT Art PDF (coming soon): Collects concepts, designs and other development art of INCIPIT, plus some bonus content not shared online.
★ More PDF collections to come!

About


• Status: Complete!⚫ 
START READING 

⚫ 
SEE PROCESS
[Magic Students]

• Status: Ongoing
• Genre: Fantasy / Magical Realism. 
🌻 START READING
🌻 WATCH TRAILER 

🌻 SEE ART & DEVELOPMENT 
🌻 SEE PROCESS

[Magic Students]




• Status: In development.
• Genre: Urban Fantasy, Supernatural.
In the world of Night Lights, supernatural entities pull the strings of society from behind the scenes - and they have for a long, long time, shaping the world to their convenience. In the big cities,  Vampires are the most prominent actors of the night scene. A select few are behind some of the richest companies, the best-known celebrities and the biggest crimes; others - most of them - are out there trying to live their "life", hidden in plain sight. T
his story this world's inhabitants, their struggles, their inner demons –
After all, every vampire was once human. 
🌙  SEE ART & DEVELOPMENT 
Meeting this goal will cover Hosting Fees for my comics and portfolio websites, Monthly fees for the programs I use to create content and other minor expenses such as art supplies - which is already AMAZING! You rock!❤️  

Quality is my priority and I'll do my best to honour your amazing support by making updates as regular as possible, and as awesome as possible ᕙ(òᴗó)ᕗ

1 of 3
By becoming a patron, you'll instantly unlock access to 87 exclusive posts
By becoming a patron, you'll instantly unlock access to 87 exclusive posts