Marina Izarne
is creating podcasts, comics and videos
Select a membership level
Astartes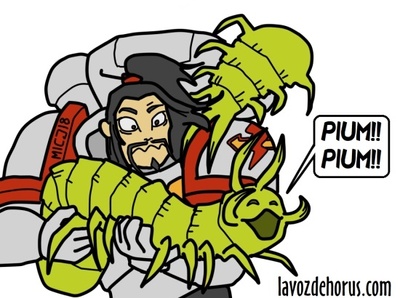 ¿Te gusta lo que hago? ¿Te divierten mis dibujos y mis viñetas? Conviértete en uno de mis patrocinadores y podrás saber en que estoy trabajando antes que nadie. Además saldrás nombrado en los agradecimientos de mis videos.
¡Ayúdame a comprar miniaturas y pintura! (O una lata de Nestea XD)
Do you like what I do? Do you enjoy my drawings and my comics? Become one of my sponsors and you will know about what I am working on! You will also appear in my videos' acknowledgments.
Help me buy new miniatures! (O a Nestea Can XD)
Custodios
Lo anterior y mi agradecimiento, pero tendrás acceso a los dibujos antes de que sean publicados. Podrás saber en que ando trabajando... y podrás verlos!!! También verás bocetos y pruebas que hago de vez en cuando para mejorar.  
The above and all my gratitude, plus you will have access to the drawings before they are published. You can know what I'm working on ... and you can see them!!! You will also see, from time to time sketches and tests that I do in order to improve my skills.
Primarcas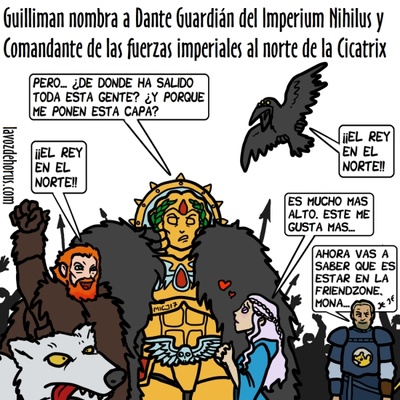 Todo lo anterior, pero además puedes proponer Chorribujos, relacionados con los podcast o noticias que publicamos en la Voz de Horus o no. Cada mes haré dos de estos dibujos que me propongáis. Dos mínimo, pueden ser mas si ando bien de tiempo!!
All the above, plus you can also propose Quick drawings (a.k.a. Chorribujos, which are simple yet funny quick sketches of mine), related to the podcast or news that we publish in the Voice of Horus (or not). Each month I will make two of these drawings that you propose to me. A minimun of two monthly, they could be more per month if i have plenty of time.
About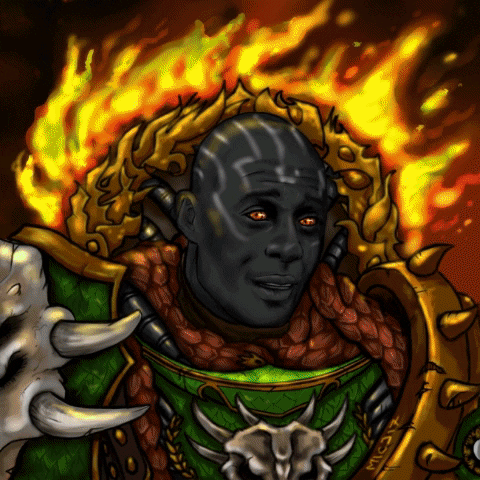 ¡¡ADOPTA A UN PRIMARCA!!
Digo... Adóptame a mí.
En un universo peligroso y áspero como la lija, la vida del dibujante es dura. Me encantaría dedicarme a dibujar todo el rato y nada mas, pero hay facturas que pagar y necesito comer. Mi sueño sería volver a aquellos años en los que trabajaba haciendo dibujos animados, pero esos años pasaron. 
Por ahora, he puesto solo esas tres opciones de patreon para ayudarme. En un futuro, según vea como van funcionando iré incluyendo mas cosas. :)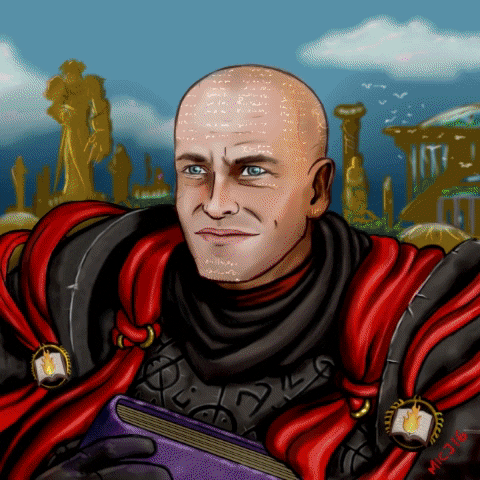 ADOPT A PRIMARCH!! 
I mean... Adopt me.
In a dangerous and rough like sandpaper universe, artist's life is hard. I would love to dedicate myself to drawing all the time and nothing else, but there are bills to pay and I need to eat.   My dream is be to be able to dedicate myself only to drawing, like the years i spent drawing cartoons. 
But for now, I have included only those three patreon options to help me. In the future, depending on how they work, I will include more things. :)
Mi nueva meta es poder viajar al Torneo de Talavera y comprar las miniaturas que necesito para mi ejercito de Ángeles Sangrientos.
Gracias a mis Patreons, pude comprar una nueva tableta cuando se estropeó la antigua que tenía.
My goal now is to travel to Talavera Tournament and buy the miniatures i need for my Blood Angels Army. Thanks to my patreons I was able to buy a new tablet, when the old one broke down.


1 of 1
By becoming a patron, you'll instantly unlock access to 91 exclusive posts
By becoming a patron, you'll instantly unlock access to 91 exclusive posts
Recent posts by Marina Izarne