Marloes De Vries
is creating illustrations, stories and comics about life.
Select a membership level
Support buddies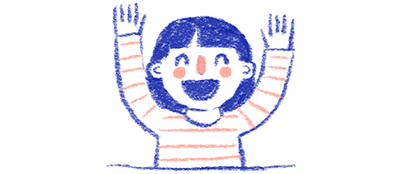 You'll get my monthly exclusive newsletter in your email, with my favourite book/tv series/film/podcast/inspiration/article of that month. Hooray!


Good pals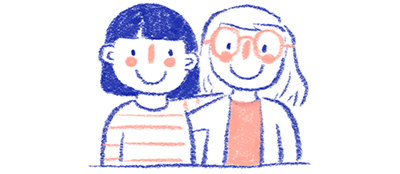 You'll get exclusive access to:

• Reviews of all the books I read (picture books, graphic novels, personal development books, etc.)
• Personal posts about my journey towards a more fulfilling (freelance) life
• Early access to new shop products

+ previous reward!

Creative friends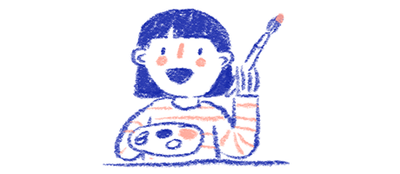 You'll get exclusive access to:

• Behind the scenes: what I'm working on
• Tips on freelancing
• Tips/tutorials on drawing and illustrating (analog and digital)
• Other illustration-related posts (art supplies, experiments, sketches)

+ all previous rewards!

About
My name is Marloes (pronounced as 'Mahr-Luce') and I work as an illustrator, cartoonist and writer. I've started sharing my comics and drawings online since 2002 and more actively from 2010 on
Instagram
.

Starting a community
When I started posting on the internet the group I posted for was relatively small. Over the years it has grown and of course that is wonderful! But I miss the more intimate atmosphere of the old days. That's why I decided to set up Patreon, to create a safe and friendly community.
More candid
There are more things I would like to share online but the fact that
everything
would be public (also for people not necessarily interested in my work) made it clear for me that it has to be in a smaller community. I've noticed I've been far more candid in my personal newsletters and that's why a Patreon-community would be perfect for sharing more, like personal stories, sketches and drawings, as well as tips on being a freelance illustrator and what I've learnt over the years.
Benefits of being a Patron
Depending on what pledge you make, I will share extra bits and bobs you won't find elsewhere. Sneak peeks of new work, my journey to a more fullfilling (freelance) life, personal posts, favourite books and films, art that inspired me, work in progress, tutorials on illustration, tips and tricks on freelancing, videos, and even original art
.

My ultimate goal
You supporting me in my work means a great deal to me.
I hope it will be a success so I can eventually spend more time on my own projects. I would love to write and illustrate my own picture books for children and non-fiction books for adults. Fingers crossed!


Different tiers

You can choose between 4 different tiers (groups):
Support buddies
Good pals
Creative friends
Special chums
As you may have guessed: whatever you decide to pledge to, you are dear to me.
By supporting me you give me a chance to dedicate time to my own projects and books, and I can't thank you enough for that.
You can find the kind of pledges (also known as 'tiers') on this page. See what you like best!


Thanks so much for reading!


This is my ultimate goal: it will allow me to spend time to work on my self-written picture books for children and non-fiction books for adults. I know it's a big goal and maybe a far stretch, but I can dream right? :)

2 of 2
Recent posts by Marloes De Vries
By becoming a patron, you'll instantly unlock access to 9 exclusive posts
By becoming a patron, you'll instantly unlock access to 9 exclusive posts