Marrus
is creating Fantastical, metaphorical fine art for the smart!
Select a membership level
Treasured Tribe
SO grateful you think I'm entertaining! Tell me how I'm doing, since you'll have access to my patron-only stream.
You have first crack at finished work before anybody else, and you'll also get 15% off EVERYTHING in my online store. (Please message me here - don't go through the shop!) 

Enlightened Circle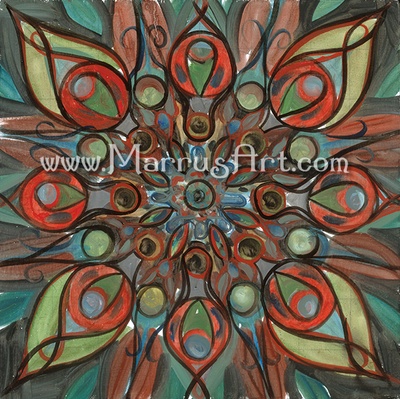 In addition to my Treasured Tribe rewards, get behind-the-scenes with sketches, notes and reference to learn how paintings get born.
You'll also get 15% off EVERYTHING in my online store.  (Please message me here - don't go through the shop!) 

Intimate Kin
Wow, you're already really into me, so let's get intimate!  (Of course you get the other stuff mentioned above. )
Questions? I'll pick some and answer in a blog post. You an artist, too? Send your favorite pieces for a critique online. (Be anonymous if you wanna.) Help others benefit from your new knowledge!

About
I paint metaphors for the human condition.
EDIT
: The Ides of March have changed everything. For everybody. Everywhere. My job has vaporized. I miss working with people. I pretty much had the best job for an extroverted artist, ever.
The French Quarter is silent, the bars and restaurant shuttered for the first time in three centuries. The tourists who came by the millions, by car, cruise ship, airplane, motorcycle - you name it - are on lockdown like the rest of us. I wonder how the tourism industry will ever recuperate from this. I wonder how the world will ever recuperate from this. It's the uncertainty making me even crazier. I'm pretty sure I'm not the only one.
I'm still creating, still trying to find silver linings in this madness, but my livelihood has suddenly become much more heavily dependent on this site. I'm very grateful it exists, and even more grateful for those of you who throw money in this tip jar. I consider myself very fortunate, especially compared to my fellow artists, let alone the thousands of service industry folks here in New Orleans who were hand-to-mouth even before this Bug started sashaying across the globe.
As I am able, I share my time & income with some local charities doing good work, both in feeding and housing people, and a bit towards an animal rescue. These groups are local, and have worked with all of them privately & professionally.
This is my
Mardi Gras Krewe
. We work in conjunction with
St. Mark's Methodist Church
to feed hungry and homeless folks. There are a lot more since this pandemic started.
Good work is also being done by
Lower Nine.org
, rebuilding houses post-Katrina. Yes. Still. They're deeply involved in the community, and are feeding people as well. New Orleans isn't a rich town at the best of times, but we take care of each other.
Finally, my friend Holly does wildlife and abandoned animal rescue at
Trampled Rose Ranch
(If you know the song...she's a disturbingly huge Tom Waits fan).
Thanks for tossing money at me here, I can REALLY use it, but if I have extra, of pretty much anything, I try to share. That's my full-disclosure/transparency thing.
~~~~~~~~~~~~~~~~~~~~~~~~~~~~~~~~~~~~~~~~~~~~~~~~~~~~~~~~~~~~~~~~~~~~~~~~
As an artist in New Orleans, I get to share wild stories populated with carriage rides and crack addicts, swing dancers and swingers, blinding beauty and burgeoning crime. Truth is stranger than fiction, and this is rarely more true than here in the City That Care Forgot.
I've spent 25 years criss-crossing the country, selling my work at renaissance festivals, sci-fi cons, BDSM conventions and anywhere else people are bored with paintings of landscapes. (I even wrote a book about it:
"Lightsurfing: Living Life in the Front of My Mouth",
an anecdotal, autobiographical journey of what it takes to carve your own path in the world. (It's got cool pictures if you don't feel like reading. You can order it
here
, and you can see my paintings
here
.)
But that sparkling whirlwind, working with thousands of festival-goers in every flavor of weather, driving for a week, and sleeping in the back of my car, has taken its toll. The business brain is diametrically opposed to the brain that needs space to birth these visions into the world.
It is my hope that you, beloved patron, will help me do what I was put on the planet to do!
PS: (I plan to eventually make "New Work" posts open to the public, but my Patrons get to see it first!)
My goal is to spend more time in my studio, and be able to travel for inspiration, instead of always lugging all my stuff with me...that's as far as I've gotten. I need the headspace to do what I was put on the planet to do. I figure a million bucks will help with that:)

If I come up with something better, I'll letcha know.
1 of 1
By becoming a patron, you'll instantly unlock access to 303 exclusive posts
By becoming a patron, you'll instantly unlock access to 303 exclusive posts