Marvin
is creating "Humor Me"
Select a membership level
Preschooler
My eternal gratitude
Get Humor Me pages one week in advance
Includes Discord benefits
Primary-schooler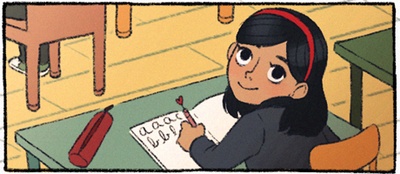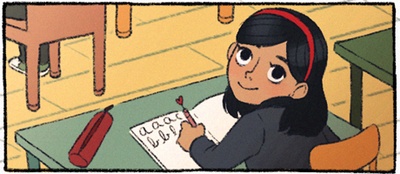 All of the above
Access to any exclusive art I'll make
 Access to the Patrons-only discord channel 
Possibility to ask a question for the mini Q&A podcast
Includes Discord benefits
Middle-schooler
All of the above
Monthly timelapse video
Possibility to ask a question for the mini video Q&A
Behind the scenes of my secret "HM-opening" project ! (very irregular but very exclusive) ON HIATUS
Includes Discord benefits
About Marvin
Marvin here ! I'm a french 2D animator though I love creating comics in my spare time ! (well, just the one, actually) and I do a bit of illustration on the side (most of the time related to my comic because I'm a bit of a monomaniac)
TWITTER
♫
INSTAGRAM
Let's see... I'm the creator of
Humor Me
, a feel good comic about a high school student named Charlie who tries to raise her little brother and avoid any interaction with her peers so that social services don't realize they're on their own. Too bad she has the worst luck ever and ends up attracting the local celebrity's attention...
It updates 1 page every Friday on
TAPAS
and 4-5 pages every 1st of the month on
WEBTOON
.
You can also join the fun in the dedicated
discord server
!
I also review webcomics with my friend and fellow comic artist Blop,
on our
Youtube channel
(most irregular update schedule EVER though).
I've been drawing
Humor Me
with passion since 2015 and even though I'm slow and can't afford to work on it full time, I'm happy to share it for free with everyone and would like to continue to do so.
I'm lucky enough to have a day job that I love so for now, "more money" won't mean "more pages". But who knows ? If I become financially able to work full time on Humor Me between two interesting jobs instead of taking on a less exciting project to keep me afloat, I'll certainly do so :)
If it becomes possible, the money could also be used to print the upcoming Humor Me volumes without having to do presales.
And let's be honest, people around me would understand a bit better why I'd spend my nights and weekends working on my comic if it actually helped pay my bills a little :p
Weeellll... Let's see what I have in store for you :
Sorry there's not much for this pledge but I know that deep down,
you're this fantastic philanthropist who likes to support people,
expecting nothing in return, fading back into the night after your good deed.

Now things get serious. Though note that the exclusive content might be irregular since I give the absolute priority to the actual comic. Ah, and they're patreon exclusive but I might use them at the end of a printed version of the comic (or side printed book)
EDIT : There are no more monthly rough or linearts BUT I'll answer one of your questions once every two months in a mini podcast. If there are no questions, then there are no podcast so don't be shy ! (you can ask your question in the comments or on discord)
EDIT : I'll answer one of your questions in a mini video (with some screen sharing if relevant) once every two months so don't hesitate to ask in the comments or on discord ! (no question = no video so don't feel robbed :p)
No worries ! You can :
- Follow me on social medias
- Share my comic, like, comment
- Disable adblock on Tapas and Webtoon !
Thanks for reading all this ! And whether you pledge or not, have a good day !
Become a patron to
Unlock 293 exclusive posts
Connect via private message
How it works
Get started in 2 minutes