Mary Ann
is creating essays, stories, and creative writing
Select a membership level
KiKi - Tier 1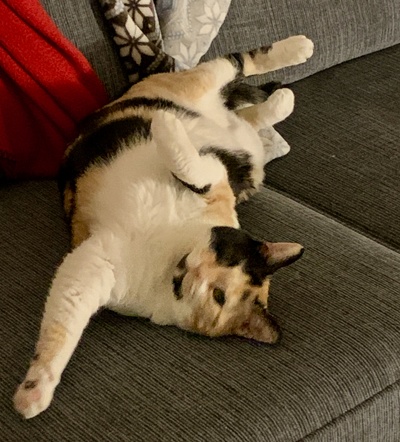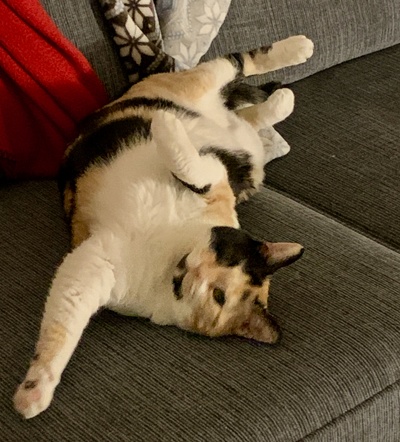 You get a high-five from KiKi and access to my private Patreon newsletter. KiKi and I thank you for your support! Nothing better than a virtual hug. I'm so psyched for this journey!
Bella - Tier 2
You get regular updates in my newsletter + a shout out on my Patreon Hall of Fame on my website Mary Ann Lopez - Author! Bella is the pretty girl and she's very floofy. She knows style and class when she sees it. She is grateful for your support and so am I. Thank you!
Name on My Patreon Hall of Fame
Bubba - Tier 3
You get all the previous good + access to exclusive content including essays/stories/drafts of work. Bubba is a Bubba, especially when he doesn't get his wet food. Your patronage will help keep him stocked up. And, for that kind of commitment, I am super grateful.
Name on My Patreon Hall of Fame
About Mary Ann
Hi! I'm Mary Ann, a
writer
and
story-teller
living in Austin, Texas. For years I worked as a reporter, writing news stories about what other people were doing. What I really wanted was to
write my own stories
.
The Universe has a funny way of giving you
exactly
what you need.
I was in a role where I wasn't able to write or create
as freely as I hoped. Then, on Halloween 2019 –
I shit you not
–
my boss fired me
! As sad as I was to lose my job, and a steady paycheck,
I was free
. I realized there was no turning back.
Over the last few months, I have done some freelance writing, written blogs, launched a
website
and most importantly
pursued a book project
. During a bad day at work, I started writing. I used my personal experience to
craft a children's story
. I never imagined I would write a children's book, but
the theme is relevant for kids and adults
, and the project was born.
My goal
is to
take my little children's story
,
which deals with real life issues of bullying and personal power,
and get it published
. While that is in progress, I want to pursue work on a series of books with life lesson themes. While I'm at it, I'd also like to design and publish a daily journal, which I ideated while trying to find a great way to keep track of my goals and tasks.
I have so many ideas that deserve a life of their own.
I want to share them with a larger audience, because some stories, some experiences everyone can relate to.
I also have my own wit, and wisdom gained over the years from experiencing huge triumphs and extreme failures.
My friends tell me I'm a great writer. While I know they are nice folks, hopefully, they haven't been lying to me all these years!
I'm asking you, dear reader, to come along with me on this journey
. Support me as I bring to life all the wacky, fun, sweet, mean and snarky characters that are living with me.
What I really need is the space – mentally and physically – to create
. And, I need the time and energy to get it done. The last several months have been filled with worry and stress about the day-to-day parts of life, like keeping a roof over my head and meeting all the other needs I have.
While
I am working part-time, it's not enough to make ends meet
and my income needs a boost.
I have three cats and a dog to feed.
Try withholding wet food from three cats and see what happens! It's not pretty!
I am ready NOW
to make this writing life my reality and
I am asking you
to buy in to my dream of creating essays, stories and books that will inspire, amuse and maybe be a starting point to heal.
Here are some of my goals for the near future:
Find and pay an illustrator to design images for my children's book.
Self-publish my first book.
Buy software programs to aid in crafting and planning my books.
Create a series of stories related to my first book.
Write other essays and stories based upon my real-life experiences. (So many ideas!!)
Create, design and publish a daily journal.
Buy the cats enough wet food so they do not rebel and wake me hourly every night.
Sleep, eat, exercise, meditate and do more yoga.
Pay the rent, buy my dog Sadie toys and treats while keeping the lights on.
Get health insurance.
When I reach this goal, I will be able to buy some food for my hungry fur babies!
1 of 5
By becoming a patron, you'll instantly unlock access to 1 exclusive post
By becoming a patron, you'll instantly unlock access to 1 exclusive post
How it works
Get started in 2 minutes