Master Your French
is creating Videos, e-Courses to improve your French pronunciation
Select a membership level
Basic membership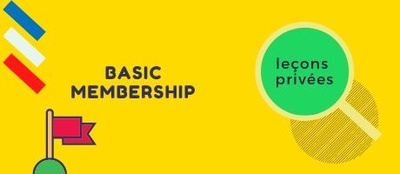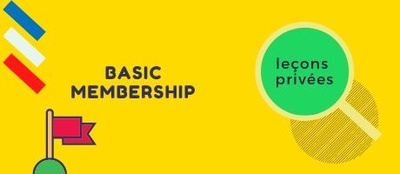 + Access to one new private lesson each month
+ Accès à une nouvelle leçon privée chaque mois

Social membership
Limited (50 of 50 remaining)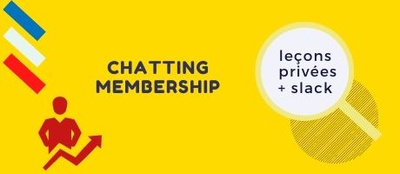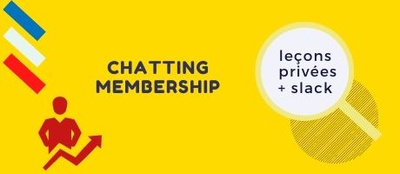 + Join our private Slack group to practice your French on a daily basis
+ all the benefits of lower level
+ Rejoignez notre groupe privé Slack pour pratiquer votre français au quotidien
+ tous les avantages du niveau inférieur

Community membership
Limited (10 of 10 remaining)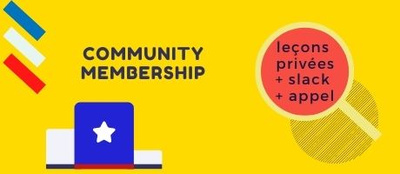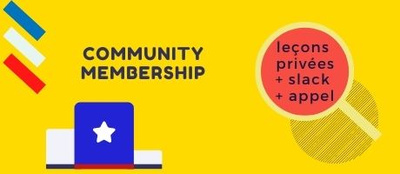 + One-hour video group conversation with Mylène on Zoom (2nd Saturday each month)
+ all the benefits of lower levels
+ Conversation de groupe vidéo d'une heure avec Mylène sur Zoom (2eme samedi de chaque mois)
+ tous les avantages des niveaux inférieurs



Questions-réponses en direct
About Master Your French
Hello!
My name is Mylene. I started Master Your French
to help French learners to develop their French language skills
. I publish free content online. You can find my videos on YouTube, French posts on Master Your French's blog. If you're learning French, I encourage you to take the online course or reach out to me if you're looking for private lessons. You can find all the links on
www.masteryourfrench.com.

The other way to help me is to support me on Patreon. You'll be able to improve your French pronunciation with the various membership levels on Patreon.
Je m'appelle Mylène. J'ai commencé Master Your French pour aider les apprenants du français à développer leurs compétences en français.
Vous pouvez retrouver mes vidéos sur YouTube et des articles en français sur le blog de Master Your French. Si vous apprenez le français, je vous encourage à suivre le cours en ligne ou à me contacter si vous recherchez des cours particuliers. Vous pouvez trouver tous les liens sur www.masteryourfrench.com.
L'autre façon de m'aider est de me soutenir sur Patreon.

Vous pourrez améliorer votre prononciation française avec les différents niveaux d'abonnement sur Patreon.
LEARN MORE AS A MEMBER
As a member of Master Your French you receive additional resources to learn French with my videos. Every month I publish a new private lesson to improve your French pronunciation You can also access additional video or become part of our daily Slack chat group. Check the different membership levels on the right side to find the right one for you.
APPRENDRE EN TANT QUE MEMBRE

En tant que membre de Master Your French, vous recevez des ressources supplémentaires pour apprendre le français avec mes vidéos. Chaque mois, je publie une nouvelle leçon privée pour améliorer votre prononciation française. Vous pouvez également accéder à des vidéos supplémentaires ou faire partie de notre groupe de discussion quotidien Slack.

Vérifiez les différents niveaux d'adhésion sur le côté droit pour trouver celui qui vous convient.
YOUR MEMBERSHIP HELPS MASTER YOUR FRENCH
By becoming a member of Master Your French you actively take part of this adventure. I'll be gratefull for you support as this will allow me to create more content online as well as free videos.
VOTRE ADHÉSION AIDE MASTER YOUR FRENCH
En devenant membre de Master Your French vous participez activement à cette aventure. Je vous serai reconnaissant de votre soutien car cela me permettra de créer plus de contenu en ligne ainsi que des vidéos gratuites.
HOW MUCH DO I PAY?
With your Patreon pledge you are choosing to support me with a fixed amount assigned to the perks every month.
COMBIEN DOIS-JE PAYER ?
Avec votre engagement Patreon, vous choisissez de me soutenir avec un montant fixe attribué aux avantages chaque mois.

WHEN AND HOW DO I RECEIVE MY PERKS?
Within 24 hours you will receive an email with the links to your Patreon perks. You'll also find some of these perks on my Pateron's page below.
QUAND ET COMMENT RECEVOIR MES AVANTAGES ?

Dans les 24 heures, vous recevrez un e-mail contenant les liens vers vos avantages Patreon. Vous trouverez également certains de ces avantages sur la page de mon Pateron ci-dessous.
CAN I STOP WITH PATREON ANY TIME?
Yes, if you wish to stop or to pause your support that's possible any time. You can cancel your subscription on Patreon at any time.
PUIS-JE ARRÊTER AVEC PATREON À TOUT MOMENT ?
Oui, si vous souhaitez arrêter ou suspendre votre support, c'est possible à tout moment. Vous pouvez annuler votre abonnement sur Patreon à tout moment.
A bientôt,
Mylène
By becoming a patron, you'll instantly unlock access to 1 exclusive post
By becoming a patron, you'll instantly unlock access to 1 exclusive post
Recent posts by Master Your French
How it works
Get started in 2 minutes