Mat & Savanna
Creating music and videos
Select a membership level
Fan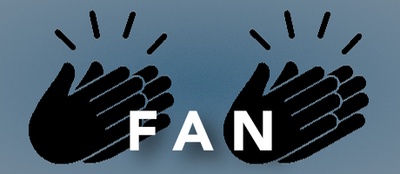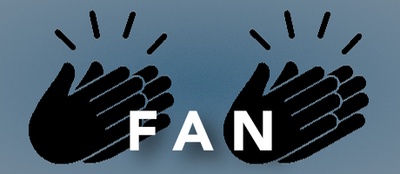 Early access to new VIDEOS and SONGS

10% DISCOUNT for the M&S merch store

Give M&S your feedback with PATRON-ONLY POLLS

Behind-The-Scenes access on PATREON LENS

Special UPDATES & POSTS from M&S and family on the PATREON FEED

Access to CONCERT TICKET PRE-SALES
Collaborator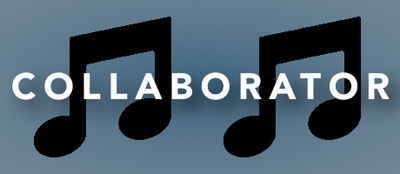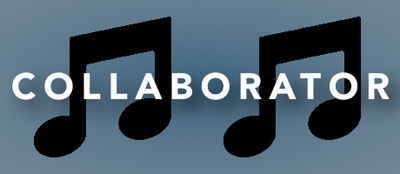 20% DISCOUNT for the M&S merch store

Free MP3 DOWNLOAD for each new song release

Special BEHIND-THE-SCENES updates from M&S in the studio, on video shoots, and more

M&S follow YOU on Instagram & Twitter

Monthly live-streamed SHAW FAMILY UPDATE and Q&A (Live video in TheShawFam Facebook Group)

You become a member of TheShawFam PRIVATE FACEBOOK GROUP

Give M&S your feedback with PATRON-ONLY POLLS

Behind-The-Scenes access on PATREON LENS

Special UPDATES & POSTS from M&S and family on the PATREON FEED

Access to CONCERT TICKET PRE-SALES

Early access to new VIDEOS and SONGS
Producer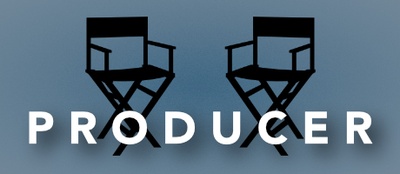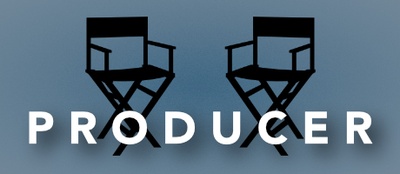 30% DISCOUNT for M&S merch store

YOUR NAME included in all YouTube video credits

Free KARAOKE TRACK (MP3 minus track) download for each new song release

Signed LYRIC SHEET sent to you with each new original song release

Signed ALBUM sent to you with each new album release

Personalized VIDEO MESSAGE from Mat & Savanna once every year

Free MP3 DOWNLOAD for each new song release

Special BEHIND-THE-SCENES updates from M&S in the studio, on video shoots, and more

M&S follow YOU on Instagram & Twitter

Monthly live-streamed SHAW FAMILY UPDATE and Q&A (Live video in TheShawFam Facebook Group)

You become a member of TheShawFam PRIVATE FACEBOOK GROUP

Give M&S your feedback with PATRON-ONLY POLLS

Behind-The-Scenes access on PATREON LENS

Special UPDATES & POSTS from M&S and family on the PATREON FEED

Access to CONCERT TICKET PRE-SALES

Early access to new VIDEOS and SONGS
About Mat & Savanna
Welcome! We are Mat & Savanna Shaw, a daddy daughter duet who love to sing together. Our goal is to SHARE HOPE & SPREAD JOY through our music and videos. That's why we created TheShawFam - an online community (powered by Patreon) that makes it possible for us to do just that. We are so grateful to everyone who supports us. We hope you'll
join us
, and if you do you'll get some awesome benefits that you can't find anywhere else!
During the COVID-19 pandemic of 2020, we created a social media account so Savanna could keep in touch with her music friends while quarantining at home. We decided to post a video of us singing "The Prayer" together. After that video went viral, we decided to continue releasing daddy daughter duets on social media and streaming platforms. Our music has since charted in multiple countries, and we have had the chance to make appearances on Good Morning America, Inside Edition, The Kelly Clarkson Show, and more. We are so thankful for all these opportunities, and we want to share our continued experiences with all of you. By being part of TheShawFam you can join us on our journey and help us produce music and videos that SHARE HOPE & SPREAD JOY.


The Video That Started It All:
TheShawFam is an online community where our fans can sign up to support our work. We need YOUR help so we can keep creating music and videos that SHARE HOPE & SPREAD JOY. As a member of TheShawFam, YOU get to be our record label and our producer. We frequently ask members for feedback on our work, take polls to determine what songs to do next, and more. You can
sign up
for for as little as $3/month. In addition to directly supporting our music and videos, you'll also get some great benefits like Behind-The-Scenes content, access to pre-sales and discounts, free music downloads, and even personalized videos and special signed gifts from us. Check out the membership tiers above to see all the benefits available.
TheShawFam is powered by Patreon, an online platform similar to GoFundMe or Kickstarter. The difference is when you
sign up
on Patreon to become a member of TheShawFam, you're not just supporting our first project - you are helping to support EVERY project we do. Membership comes in the form of a monthly subscription, starting at $3/month. There are multiple tiers of membership - higher tiers come with more benefits. To become a member, just
create an account
with Patreon and then
sign up
for whatever tier is most in line with your interests and budget. We couldn't keep making music and videos without the support of TheShawFam, so please consider joining us as we seek to SHARE HOPE & SPREAD JOY.
We use the money we receive from TheShawFam as direct funding to produce our music and videos. This includes musical arrangements, hiring studio musicians, professional studio recording, mixing and mastering, filming music videos, and so much more. It is very time consuming and expensive to continually be creating professional content. Your patronage literally makes it possible for us to keep making music and videos for YOU. Our promise is that we will use every dollar you pledge to us to pursue the highest quality work, and always make sure our projects SHARE HOPE & SPREAD JOY.
How do I sign up for TheShawFam?
All you have to do is create and account with Patreon (or use an existing account if you have one). CLICK HERE to set up a Patreon account. Once you have signed into your Patreon account, you just have to choose what tier of TheShawFam you want to sign up for. To choose a tier, CLICK HERE.
When will I be charged for my membership?
When you join TheShawFam, Patreon will charge you the day you sign up. After that your membership will renew on the 1st of every month.
Do I have to pay in US dollars?
NO - you can pay in any currency you want to. TheShawFam is powered by Patreon, which is based in the USA. So the pricing will show in US dollars, but you can use any currency and it will be automatically converted.
I don't have much money. Can I still join TheShawFam?
YES - please only sign up to donate what you can easily afford. You can join for as little as $3 per month, and even that adds up very quickly. We are so grateful to anyone who is able to be a part of TheShawFam.
Can I stop donating in the future?
YES - you can log in and change or cancel your membership ANYTIME you want to.
I have more questions - can you help me?
If you have any questions about using Patreon or have any trouble signing up, their support team is AMAZING. You can send them a message by CLICKING HERE.
If you have any questions specifically about TheShawFam, the benefits, our music/videos, or just want to contact us, you can send us a message directly on Patreon and we will answer you.
Become a patron to
Unlock 178 exclusive posts
Get discounts to an online store
Connect via private message
Recent posts by Mat & Savanna
How it works
Get started in 2 minutes