Grant Fikes
is creating Weekly Word Puzzles
Select a membership level
Fan!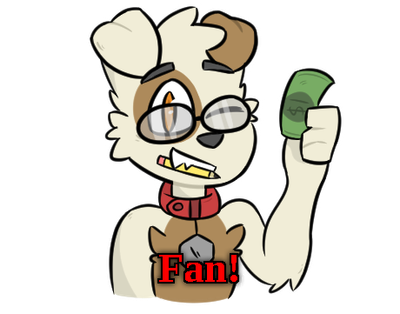 You will be noted as a patron every time your name appears on my blog (such as in the Wordy Wednesday solvers lists, or in the solution PDF's when you have a comment on that puzzle). Instead of "solver John Doe", you'll appear as "patron John Doe".

Great Fan!!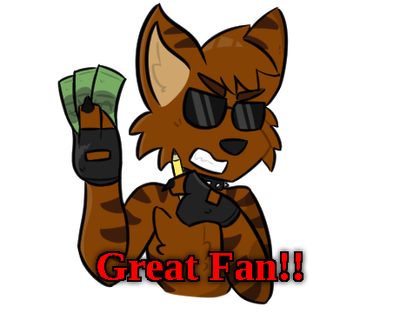 In addition to all previous rewards, you will get early access to all of my blog's Wordy Wednesday puzzles! How early? You'll receive the puzzles as soon as I write them! It's like being a test-solver; if there are any flaws in these puzzles, you'll get to play a role in helping these puzzles get less flawed by the time the general public gets to see them. You'll still be eligible to appear on the solvers lists on my blog, so if you're tired of getting one-star completions because you didn't get around to solving a puzzle for a week, you'll have more time to get those two-star completions!

Super Fan!!!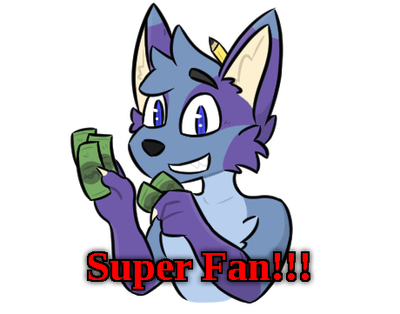 In addition to all previous rewards, you will get one patron-exclusive puzzle every month, delivered on the 1st of the month! I assume you like puzzles, or else you wouldn't be pledging any money in the first place, so extra puzzles should be a fair reward, right?
About
SHORT VERSION:
I post a variety of word puzzles every Wednesday on
my blog
. These puzzles are free for you to enjoy, but if you want to become my patron, you'll get stuff that you wouldn't get for free.
DETAILED VERSION:
In 2012, I invented a word puzzle called Pent Words, based around shapes called "pentominoes" in mathematics. (The image above shows an example of a Pent Words where the rows spell PLANT, SHARE, and BITES, and the pentominoes spell PLANS, TREES, and HABIT.) By pretty much random chance and talking with the right acquaintance from the National Puzzlers' League, I got asked to write some Pent Words for a new magazine from
PennyDell Puzzles
called
Will Shortz's Wordplay
. As a result of getting published in this magazine, I sought to hone my word-puzzle-crafting skills, and in 2014 I revived my blog,
A Cleverly-Titled Logic Puzzle Blog
(where I had stopped posting puzzles because I was now freelancing for
Grandmaster Puzzles
), and started a new weekly series called Wordy Wednesday where I have been posting free word puzzles for the enjoyment of my readers. A selection of my favorite specimens follows:
WW06: Crazy Word Games (
normal version
,
easier version
,
answer
). A
Word Games Puzzle
with a hidden final answer.
WW24: Zip Lines (
PDF version
,
PUZ version
,
answer
). Solve this crossword, and then identify a three-word song title relevant to the puzzle's theme.
WW30: Pent Words 6 (
normal version
,
easier version
,
answer
). By tradition, every fifth Wordy Wednesday puzzle is a Pent Words with two unclued words combining to form the final answer.
WW31: Lacking Word Divisions Again (
normal version
,
easier version
,
answer
). An entire puzzle without the letter E.
WW34: Section Six 3 (
normal version
,
easier version
,
answer
). Section Six is a miniature version of the excellent Section Eight puzzles by the legendary Patrick Berry.
WW37: Anagramming and Adding 2 (
normal version
,
easier version
,
answer
). An
Anagram Magic Square
with a secret twist (although the easy version makes that twist explicit).
Will Shortz's Wordplay
had poor sales and was cancelled, but I have since been published in
GAMES World of Puzzles
, and even won an award from Kadon Enterprises for my original creation Pent Words. None of this would be possible without the experience I have gained through the Wordy Wednesday series. If you wish to support my puzzle-writing endeavors and grow my reputation as a puzzlesmith, this Patreon page is the best place to do it! While Wordy Wednesday will always be free, by becoming my patron, you are pledging to donate a monthly fee (however big or small you wish) to help support the creation of my paw-crafted puzzles, and in return, I hope to give you some really neat rewards as my way of thanking you.
(Art credits: Foxger holding Pent Words blocks by Virmir, headshot by TamerKoh, "Certified" badge by Mary Mouse, tier level images by NoctisTheSergal.)
At this level, I will post two Wordy Wednesday puzzles on the last Wednesday of every month!
2 of 3
By becoming a patron, you'll instantly unlock access to 299 exclusive posts
By becoming a patron, you'll instantly unlock access to 299 exclusive posts
Recent posts by Grant Fikes