Matt Belair
is creating Podcast, Videos and Meditations
Select a membership level
Investor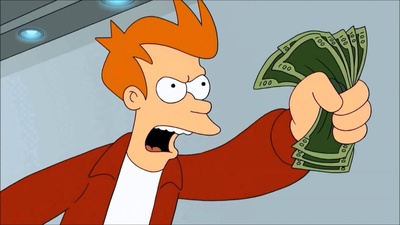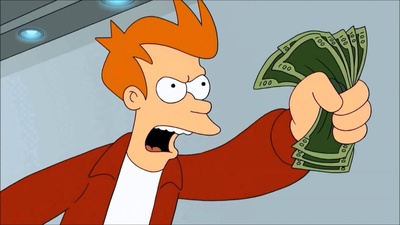 Thank you for investing in the production and distribution of the Master Mind, Body, and Spirit Show!
I do believe you can do a custom donation of 1 or 2 dollars and that would be fantastic as well! 
Your support helps more than you know!
I will give you a shoutout on Instagram and on the podcast by name as a thank you!
P.S
Join the Master Mind, Body, and Spirit Academy for a pay as you want and get access to the $297 Soul Compass course and exclusive content!
Check it out here
http://bit.ly/mindbodyspirit21
Official Patron
Patron-only posts and messages
Personal shout out on the podcast!
Infinite gratitude 🙏❤️
All-access Patron
Patron-only podcasts
Exclusive content and training from guests
And everything in the previous tier
About Matt Belair
Matthew Belair is an author, athlete, coach and speaker who's on a mission to empower people to master their mind, body and spirit and make the world a better place.
Matt also hosts the Master Mind, Body and Spirit Show, which has reached #1 in iTunes. He has interviewed over 300 of the world's foremost experts on consciousness, spirituality, and peak performance.
He empowers his community with teachings and strategies that focus on helping expand your consciousness, find your purpose and achieve your highest potential.
He is the best selling author of Zen Athlete: A Guide to self mastery and Zen Athlete training program. Matt's mission is to make training for the mental game of sport go mainstream and empower future generations with critical knowledge around mindset, performance and personal empowerment.
Matt Belair is a student, researcher and explorer. He has trained studied intensive meditation with Tibetan monks in Nepal, trained with professional MMA fighters in Thailand, and with 34th generation Shaolin monks in China. He has also trained and studies with Native American Elders and attended a trip to Egypt with the Resonance science foundation exploring both ancient civilizations and advanced technologies.
Matt is a thought leader in consciousness, spirituality, mindfulness and peak performance. He has a global audience and has been featured on many top podcasts and magazines.
$676.71 of $2,000
per month
Hi! If you are reading this, thank you! I appreciate the bananas out of you!

I started the podcast four years ago with the intention of having inspiring, educating, and entertaining conversations that could positively impact people.

I didn't know that within a year I would be working 40-60 hour weeks and putting all my effort into sharing the wisdom of amazing souls from around the world.

I funded the first few years of the podcast and travels with a big loan from the bank and some side money coaching and marketing.

Now, I have a little daughter and things have changed as you can imagine. $2000 bucks would be the bare minimum to work full time on the podcast.

I will always do everything in my power to continue to create the show. I just may have to divert my attention on finding some money and doing fewer shows until I can financially support my family.

If you've read this far, thank you! This show is for the people and hopefully a small contribution to bringing more kindness into the world. 

Any financial amount, even a dollar is helpful. However, if you don't' have the finances and want to volunteer, share episodes and do anything of that sort please send me an email because that is priceless!


Wishing you all the happiness, success and adventure in the world! Big Love!

~ Matt

[email protected]

1 of 1
By becoming a patron, you'll instantly unlock access to 5 exclusive posts
By becoming a patron, you'll instantly unlock access to 5 exclusive posts
Recent posts by Matt Belair
How it works
Get started in 2 minutes