Matteo Terzi
is creating music, videos and livestream concerts
Select a membership level
PLANT A SEED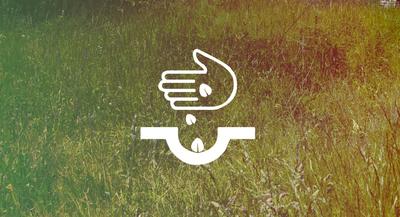 Hello BEAUTIFUL PERSON you are here to plant a seed and make everything come true! Without a SEED you would never see a tree grow and that's why you are making the difference. THANK YOU to be part of the journey, we're gonna have fun!!!
Every month you'll receive:
Access to Patreon-only feed. With posts, pictures, updates and much more...
Access to Patreon Session. Songs released monthly that you won't find anywhere else.
Exclusive access to new music videos. 2 new music videos every month!
______________________________________
Ciao BELLA PERSONA sei arrivata fin qui per piantare un seme e far diventare tutto possibile! Senza un SEME non vedresti mai crescere un albero ed é per questo che tu stai facendo la differenza. GRAZIE di far parte del viaggio, ci divertiremo!!!
Ogni mese riceverai:
Accesso al feed di Patreon. Con post, immagini, aggiornamenti e molto altro ... 
Accesso a "Patreon Session". Nuove registrazioni che pubblico qui ogni mese e che non troverai da nessun'altra parte. 
Accesso esclusivo a nuovi video musicali. 2 nuovi video musicali ogni mese! 
______________________________________
Salut BELLE PERSONNE tu es venu jusqu'ici pour planter une graine et rendre tout ça possible! Sans semence, tu ne verras jamais un arbre pousser et c'est pour ça que tu fais la différence. MERCI de faire partie du voyage, on va s'amuser !!!
Chaque mois, tu vas reçevoir:
Accès au mur de Patreon. Avec des publications, des images, des mises à jour et bien plus encore ... 
Accès à "Patreon Session". De nouveaux enregistrements que je publie ici chaque mois et que vous ne trouverez nulle part ailleurs. 
Accès exclusif à mes nouvelles vidéos. 2 nouveaux clips chaque mois! 
Access to Patreon-Only Feed

Access to my new music videos

The Patreon Music Session
GROW A SPROUT
You are AMAZING! Thank you to be here showing a huge music-love. You support me to let me grow, like a SPROUT from its seed. Your generosity grants me to continue doing my job and lay the foundation for all my life, and this is unforgettable.
Every month you'll receive:
Everything from the previous tier, PLUS:
Access to my Patreon Livestream Concert. You can watch it live and in reply as well.
Make your voice heard! You can vote for which songs I perform in my livestream concert.
______________________________________
Sei FANTASTICO! Grazie per essere venuto fin qui a mostrare il tuo grande amore per la musica. Mi stai aiutando a crescere, come un germoglio dal suo seme. La tua generosità mi permette di continuare a fare il mio lavoro e di gettare le fondamenta per tutta la mia vita, e questo è straordinario.
Ogni mese riceverai:
Tutte le ricompense precedenti, PIÙ: 
Accesso al mio concerto in Livestream solo su Patreon. Puoi vederlo in diretta e anche in replica. 
Fai sentire la tua voce! Puoi votare le canzoni che vuoi ascoltare nel mio concerto in livestream. 
______________________________________
Tu es MAGNIFIQUE! Merci d'être venu jusqu'ici pour montrer ton grand amour pour la musique. Tu m'aides à grandir, comme un bourgeon de sa graine. Ta générosité me permet de continuer à faire mon travail et de jeter les bases pour ma vie, et c'est extraordinaire.
Chaque mois, tu vas recevoir:
Toutes les récompenses précédentes, PLUS: 
Accès à mon concert en livestream uniquement sur Patreon. Tu peux le regarder en direct et également on demand. 
Fais entendre ta voix! Tu peux voter pour les chansons que tu souhaites écouter dans mon concert en direct. 
Access to Patreon-Only Feed

Access to my new music videos

The Patreon Music Session

Patreon-Only Livestream Concert

Exclusive Polls (choose the songs!)
GIVE A FLOWER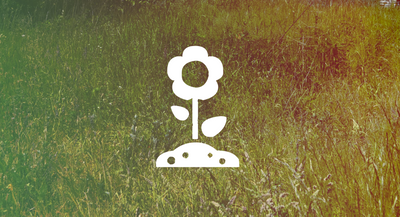 How INCREDIBLE you are!!! You are here to show how much you believe in me and I feel blessed. Just as the FLOWER is such an important gift for its tree, you are a magnificent gift to me and to my world! Thanks to you I'm able to invest on my job, upgrading my equipment and creating high quality content all the time!
Every month you'll receive:
Everything from the previous thiers, PLUS:
The T-Shirt. The first month you'll receive the exclusive t-shirt "Sing Sing Sing L'Ami", available only on my Patreon.
Personal hand-written postcard. Wherever I will be, I will send you my hand-written really deep gratitude.
______________________________________
Quanto sei INCREDIBILE !!! Sei qui per mostrare quanto credi in me e io te ne sono davvero grato. Proprio come il FIORE è un dono così importante per il suo albero, sei un magnifico regalo per me e per il mio mondo! Grazie a te sono in grado di investire sul mio lavoro, posso migliorare la mia attrezzatura e creare continuamente contenuti di alta qualità!
Ogni mese riceverai:
Tutte le ricompense precedenti, PIÙ:
La T-Shirt. Il primo mese riceverai l'esclusiva T-Shirt "Sing Sing Sing L'Ami", disponibile solo su Patreon.
Cartolina di ringraziamento personale scritta a mano. Ovunque sarò, ti invierò la mia profonda gratitudine su una cartolina scritta a mano.
______________________________________
Mon cher, ma chère, IL N'Y A PAS DE MOTS pour décrire à quel point je te suis reconnaissant, tu me donnes l'opportunité de me réaliser, de me consacrer exclusivement à ce que j'aime faire, comme écrire des chansons, produire des vidéos, créer des contenus pour ma communauté et passer du temps avec ma famille. Je vais prendre soin de ton cadeau si spécial, avec des concerts toujours pleins d'émotion. MERCI et I LOVE YOU!
Chaque mois, tu vas recevoir:
Toutes les récompenses précédentes, PLUS:
Le T-shirt. Le premier mois, tu recevras le T-shirt exclusif "Sing Sing Sing L'Ami", disponible uniquement sur Patreon.
Carte de remerciement écrite à la main. Où que je sois, je t'enverrai ma profonde gratitude sur une carte postale écrite à la main.
Access to Patreon-Only Feed

Access to my new music videos

The Patreon Music Session

Patreon-Only Livestream Concert

Exclusive Polls (choose the songs!)
About
Ciao! Io sono
Matteo
e ho deciso di aprire questo spazio per festeggiare i miei dieci anni di concerti in giro per le tante città d'Europa.
Negli ultimi tempi ho attraversato con la mia chitarra le piazze di Lione, Parigi, Montpellier, Lille, Barcellona, Valencia, Madrid, Tenerife, Milano, Firenze, Napoli, Bruxelles, Liegi, Mons, Charleroi, Gent, Helsinki, Copenaghen, Dresda, Acquisgrana, Colonia, Cracovia, Varsavia e tantissime altre città.
Ho vissuto di musica, raccogliendo offerte per i miei concerti in strada e di recente anche suonando nei club o nei palazzetti, in apertura di artisti internazionali come
Typh Barrow
,
Bastian Baker
e
Tom Odell
.
Oggi sogno di accogliere in questa casa virtuale tutte le persone che ho incontrato durante i miei dieci anni di attività on the road: BENVENUTA e BENVENUTO nel mio Patreon!
Ma che cosa é Patreon?
Patreon é una piattaforma digitale che ti permette di sostenere i contenuti degli artisti che ami a partire da una cifra per te confortevole.
Grazie al tuo sostegno infatti gli artisti hanno la possibilità di creare ogni mese contenuti e renderli disponibili su Patreon per la loro community.
Sul mio Patreon troverai ogni mese concerti in diretta, nuove canzoni (disponibili soltanto qui), video musicali e tante altre cose! Senza dimenticare che questo spazio é nostro, quindi sarà soprattutto grazie ai vostri consigli che in futuro decideremo se modificare questi contenuti o aggiungerne altri.
La creazione di tutto questo sarà sostenibile proprio a partire dal supporto di ogni singola persona, che potrà decidere di unirsi alla mia community a partire da una cifra mensile con cui si sente a proprio agio, diciamo ad esempio 5 euro.
Quello che sogno oggi é di poter normalizzare la mia attività di musicista, continuando a fare quello che amo, come scrivere canzoni, fare concerti, pubblicare video e allo stesso tempo poter fare anche il papà ed essere presente.
Ogni donazione conta tantissimo e fa davvero la differenza nella sostenibilità del mio lavoro, quindi qualunque sarà la tua: GRAZIE!
Se vuoi essere pioniere di questa nuova era del crowdfunding ci vediamo su Patreon!
Mat
________________________
Salut! Je suis
Matteo
et j'ai décidé d'ouvrir cet espace pour fêter mes dix ans de concerts dans des nombreuses villes d'Europe.
Ces derniers temps, j'ai traversé en jouant les places de Lyon, Paris, Montpellier, Lille, Barcelone, Valence, Madrid, Ténérife, Milan, Florence, Naples, Bruxelles, Liège, Mons, Charleroi, Gand, Helsinki, Copenhague, Dresden, Aachen, Cologne, Cracovie, Varsovie et bien d'autres villes.
J'ai vécu grâce à la musique, en collectionnant des offres pour mes concerts de rue et récemment aussi en jouant dans des clubs ou des salles, en faisant les premières parties d'artistes internationaux tels que
Typh Barrow
,
Bastian Baker
et
Tom Odell
.
Aujourd'hui, je rêve d'accueillir dans cette maison virtuelle toutes les personnes que j'ai rencontrées pendant mes dix années d'activité en tant que musicien sur la route: BIENVENU et BIENVENUE dans mon Patreon!
Mais c'est quoi Patreon?
Patreon est une plateforme digitale qui te permet de soutenir les contenus des artistes que vous aimez à partir d'une somme d'argent confortable pour toi. Grâce à ton soutien, en effet, les artistes ont la possibilité de créer des contenus chaque mois et de les rendre disponible sur Patreon pour leur communauté.
Sur mon Patreon, tu trouveras à chaque moi des concerts en direct, de nouvelles chansons (disponibles uniquement ici), des clips vidéo et bien d'autres choses! Sans oublier que cet espace est le nôtre, c'est donc principalement grâce à vos conseils que nous déciderons à l'avenir de modifier ces contenus ou d'en ajouter d'autres.
La création de tout cela sera durable précisément à partir du soutien de chaque personne, qui peut décider de rejoindre ma communauté à partir d'un montant mensuel avec lequel il se sent à l'aise, disons par exemple 5 euros.
Ce que je rêve aujourd'hui, c'est de pouvoir normaliser mon activité de musicien, en continuant à faire ce que j'aime, comme écrire des chansons, faire des concerts, publier des vidéos et en même temps être papa et être présent.
Chaque don compte beaucoup et fait vraiment la différence dans la pérennité de mon travail, alors quel que soit le tien: MERCI!
Si vous voulez être un pionnier de cette nouvelle ère de financement participatif, rendez-vous sur mon Patreon!
Mat
________________________
Hello! My name is
Matteo
and I decided to open this space to celebrate my ten years of concerts around the many cities of Europe.
In recent times I have crossed performing my music the squares of Lyon, Paris, Montpellier, Lille, Barcelona, Valencia, Madrid, Tenerife, Milan, Florence, Naples, Brussels, Liege, Mons, Charleroi, Gent, Helsinki, Copenhagen, Dresden with my guitar , Aachen, Cologne, Krakow, Warsaw and many other cities.
I have lived thanks to the music, collecting offers for my street concerts and recently also playing in clubs or halls, playing the opening acts of international artists such as
Typh Barrow
,
Bastian Baker
and
Tom Odell
.
Today I dream of welcoming in this virtual house all the people I met during my ten years of activity on the road: so WELCOME to my Patreon!
But what is Patreon?
Patreon is a digital platform that allows you to support the contents of the artists you love, starting from an amount of money comfortable for you.
Thanks to your support, in fact, artists have the opportunity to create content every month and make it available on Patreon for their community.
On my Patreon you will find every month livestream concerts, new songs (available only here), music videos and many other things! Without forgetting that this space is ours, therefore it will be mainly thanks to your advices that in the future we will decide whether to modify these contents or add others.
The creation of all this will be sustainable precisely starting from the support of every single person, who can decide to join my community starting from a monthly amount with which he feels comfortable, say for example 5 euros.
What I dream of today is to be able to normalize my activity as a musician, continuing to do what I love, like writing songs, doing concerts, publishing videos and at the same time being able to be father and be present.
Each donation matters a lot and really makes the difference for the sustainability of my work, so whatever will be yours: THANKS!
If you want to be a pioneer of this new era of crowdfunding, see you on Patreon!
Mat
After reaching the first goal of 10 Patrons in less than 24 hours, we are now aiming for a new goal: to let grow this community and build a new path of sustainability for music and creativity. Thank you all for joining me on this trip!
2 of 3
By becoming a patron, you'll instantly unlock access to 13 exclusive posts
By becoming a patron, you'll instantly unlock access to 13 exclusive posts
Recent posts by Matteo Terzi