Matt Glanville
is creating small indie games
Select a membership level
Scrambled Egg
🥰 My sincere gratitude!
You're great.
📰 Monthly newsletters
- a round-up of what I'm working on every month.
💬 Private Discord access
- chat with me and other patrons in the super secret channel (ssshh).
Includes Discord benefits
Soft-Boiled Egg


⭐ Your name in the credits
- all games I release in the future will feature a special thanks to
you!

🔎 'Behind the scenes'
- blog posts, updates and insights on my projects, including exclusive gifs and videos.
🎓 Game development knowledge share
- tutorials, tips, code snippets and tools for Unity.
📼 Access to archived livestreams.
Missed a livestream? No problem. I'll post the hidden archived versions here as soon as they're up.
📦 Everything in the previous tier.
Includes Discord benefits
Hard-Boiled Egg
🔨 Play my games early!
You'll get
exclusive
early access to pre-release versions of my games, including some that cannot be played anywhere else. Try out my prototypes, experiments and demos. All available via
itch.io
.
📦 Everything in the previous tiers.
Includes Discord benefits
About Matt Glanville
Hello, I'm Matt! 👋 I'm a video game developer living in the north of England.

I've been making games for over 20 years, ranging from small indie games to large console releases such as
Oddworld: New 'n' Tasty
. Nowadays I make small games by myself (with a little help from some friends).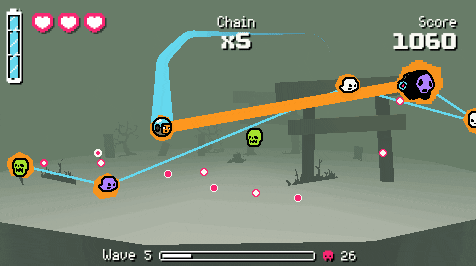 👻 Ghost Grab 3000 is a game I made with the support of my wonderful patrons.
I joined Patreon with the goal of building a sustainable way to continue making games full-time, long-term.
You can help me make that possible with a small, regular pledge each month!
❤
If you support my game development projects, in return you can get...

🔨 early access to prototypes and demos on higher tiers (check out the current list of prototypes available only to patrons)
🎮 full, finished games on the top tier (4 full games already available to download today!)
📰 monthly newsletters with a behind-the-scenes look at what I've been working on
💬 private Discord channel access
...and more!
Who am I though?
Perhaps you're familiar with my past work on
Oddworld: New 'n' Tasty
, or maybe one of these games I made solo:
Over the years, I've come to realise that what truly motivates me is being self-driven on solo projects, so now I'm ready to do my own thing and make games that are undeniably "me"-flavoured.

Here's a fun project I could continue developing with your help!
My development process is as 'DIY' as I can make it: I design and code the games myself, draw and animate nearly all of the artwork myself, and generally do a bit of everything. I love being independent in my work, and with your help I can keep it that way.
What do I intend to do with Patreon's help?
👾
Make crunchy/cute retro games
With your support, my primary focus is on making small games with my signature 'crunchy/cute' retro aesthetic, inspired by the PS1 and SNES games I grew up playing. I generally make small, arcadey action games that feel tight & responsive, with lots of juicy feedback to make them feel great.
🧪 Experiment
I love working on small projects and trying out lots of different ideas. Sometimes these ideas gain traction and I decide to continue building them up into something bigger and better. Other times they work just fine as fun little experiments. While I can't guarantee that everything I work on will become a finished game (there simply aren't enough days in the week), the freedom to experiment and try new things is what excites me about creating games. I hope the ideas I share excite you too! 😄
🔨
Develop prototypes into full games
When my projects do develop into full games, the support of my patrons is a wonderful safety net that I could not do without. It allows me to go a few months without releasing a new game whilst still having some income trickling in. To make up for the lack of new releases, I share work-in-progress versions with higher tier patrons so you can try them out, give feedback and get an insight into my development process.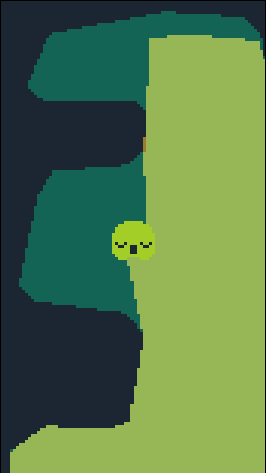 Games I've made in the past
These games were all made with the support of my generous patrons. Thanks, everyone! ❤

Ghost Grab 3000
An arcade apocalypse about wrangling lost souls with the unique 'Grapple Beam' mechanic.

Website | Steam | itch.io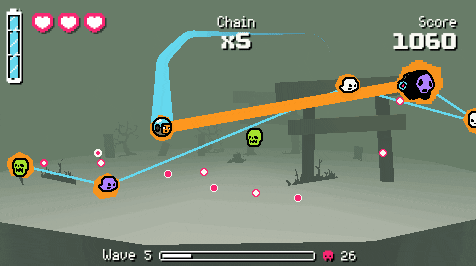 Singled Out
A quick-fire identification game. With a sniper rifle.
Website | Steam | itch.io
Switch 'N' Shoot
An arcade shoot 'em up with just one button.
This one was turned into full coin-op arcade cabinets by DSM Arcade!
Website | Steam | itch.io | Nintendo Switch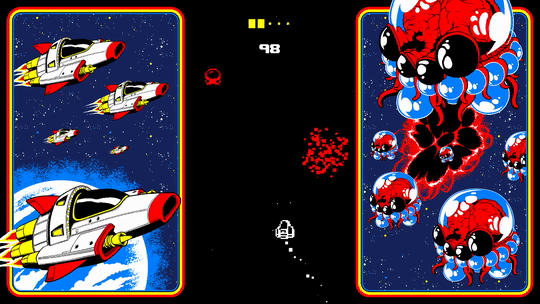 Dungeon Deathball
A turn-based tactical bloodsport in a dungeon against 'orrible monsters.
Steam | itch.io



Wherever possible, I'd also like to share what I learn with other developers.

I wouldn't be where I am without the wealth of information freely available on the internet, and the game development community is amazing for that. I intend to share useful things I've learned in my decade
(woah)
of making games in Unity and many more years using other engines
(woahh...?)
. I'll post stuff like tutorials, tips, tricks, tools, code snippets (C# for Unity) and best practices.
I'm still learning, so let's learn together!
Where will the money go?
👪🐕 Living costs. My first priority is, of course, making sure the rent is paid, the bills are paid and supporting my awesome wife, our energetic son and our cheeky dog.
💻 Buying hardware, software licences, assets and tools to speed up development of my games.
🌍 Paying translators so my games can be localised into more languages and reach a wider global audience.
🚗 Taking my games to events & festivals (hotels, transport, promo materials etc. are all pretty expensive).
🎨 Paying illustrators for promotional artwork (in the past I've worked with awesome artists like Paul Duffield and Tomas Cummings).
🎵 Paying musicians to make sweet tunes for my games or licensing music.
😲 Generally cover all those nasty unforeseen costs that pop up when you least expect them.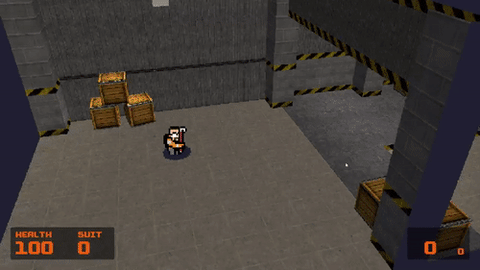 🦀
Half-Life Demake prototype
(available to higher tier patrons)
Every now and then I need to do freelance work to keep the money coming in. But, with the help of Patreon, I can reduce the amount I need to do that and focus a lot more of my time on my own projects.
The future
I hope that one day I won't have to rely on Patreon to boost my income, but right now I do.
Until that day, I appreciate any support you can give - even if it's just $1 a month.
I have several fun projects lined up. I hope they excite you as much as they excite me, and I hope you'll help me reach my goal of being self-sufficient and able to create the things that inspire me.
Thank you!
~ Matt
📶 This will cover my internet bill each month. Without internet, how will I upload gifs? 🤷

2 of 6
Become a patron to
Unlock 48 exclusive posts
Connect via private message
Recent posts by Matt Glanville
How it works
Get started in 2 minutes