Matthew Scott Miller
is creating Video Essays
Select a membership level
Every Dollar Counts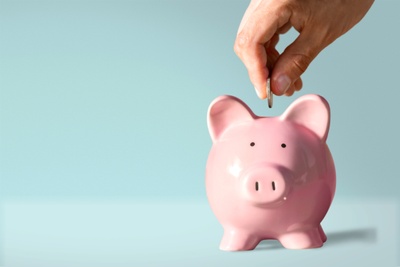 Every dollar helps me make videos full-time. Just think if 1/10th of my subscribers were as generous as you, there wouldn't be any reason to ask for more. 
Enjoy early access to my latest videos. From now on, videos will be posted here on Sundays for wide release on Tuesdays. (once or twice a month)
Supporter +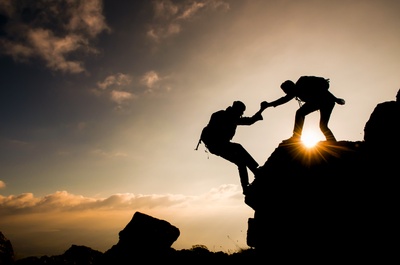 Early access to videos
Receive a LMF sticker in the mail (currently working on these, please be patient)
Patron/Fan
Includes

Early access to recent video
LMF sticker sent in the mail (we are working on this, please be patient)
The opportunity to send in questions for our monthly Q&A video (30min), any unanswered question will roll over to the following month 
About
Hi. My name is
Matthew Scott Miller
. I live just outside Portland, Oregon with my wife and four (now almost fully grown) kids.
I started making and uploading videos to
YouTube
in 2016. I've only made twelve so far. But the 12 I've made have reached millions of people, being watched altogether 7. 5 million times. And what's even more exciting to me is how the content of these videos is resulting in comments and conversations like this one.
I don't want to give you a bighead or anything but your video on
no country for old men
sent me down the final leg of the God rabbit-hole. I've been a confirmed Catholic for a year now. Thanks for all you do.


In June of 2020, I stepped away from my career of 17 years to make Logos Made Flesh my full-time job.
This channel is dedicated to the interpretation of film. I believe meaninglessness and or a loss of meaning is one of the biggest problems plaguing people today. Through film interpretation, I teach people about meaning, what is and where it can be found.
For me, this isn't just an academic exercise. It's a way of giving people Hope. When we come to see the hidden meaning we've missed in a movie, we can and often are often are awakened to a meaning we've missed in life. A point, I believe, M. Night Shyamalan makes in the Sixth Sense - to open blind eyes is to raise the dead.
And this desire is producing fruit. A couple years back, I received this email from Bangalore, India.
Dear sir, Kindly keep making the logosmadeflesh videos and articles. You really do not know how much it means to me. It came at a time when I was really at my lowest. At times, this is the only thing sustaining me during my times of trial and depression.I'm praying for you, please continue doing what you are doing.
While I tend to make video essays in which I interpret the meaning of a singular film, in the near future I plan to branch out to make video essays, using a variety films to teach on topics specifically related to meaning and interpretation.
I'm learning more and more as I go. Over the past year, I've expanded my skills in After Effects, Photoshop and Illustrator and I'm hoping you'll see it the results in the future videos I deliver to you. My biggest obstacle has always been my desire to make my next video better than my last. I'm the sole writer, editor and producer of each one. But now with no other work responsibilities before me, I plan to make
one to two videos a month
over the next year (2020-2021).
My income from this channel comes in two ways. First and foremost. My income comes through the generation donations of
my Patreon partners
. I couldn't make it without you. Secondly, Ad revenue from YouTube also helps a bit, though this is not as lucrative as most people think. Of my 12 videos only two or three produce revenue for me at all. Most of the money raised from the ad you see go to YouTube and the studios which created these movies. I'm not complaining though. YouTube and the Studios have given me a wonderful platform and ability to discuss their films with you.
Thank you!
I couldn't do this without you.
Approximately how much each video costs me. I typically purchase an HD digital copy of the movie and its soundtrack. I also pay a monthly subscription fee for my editing software.
1 of 1
By becoming a patron, you'll instantly unlock access to 19 exclusive posts
By becoming a patron, you'll instantly unlock access to 19 exclusive posts
Recent posts by Matthew Scott Miller
How it works
Get started in 2 minutes