Select a membership level
Standard access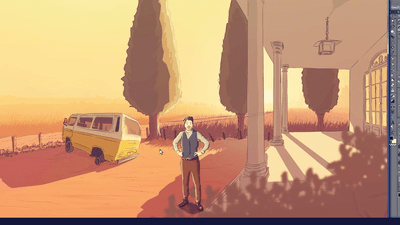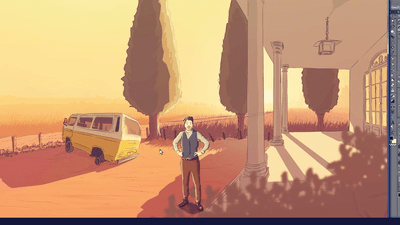 project updates & news
screenshots
concept art
behind the scenes of game developing
illustrations
tips & tricks for gamedevs
comic strips
Extended access (movies)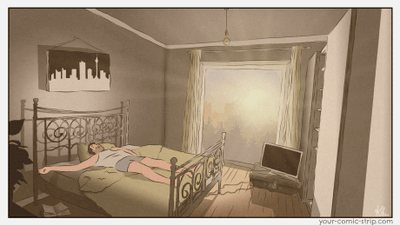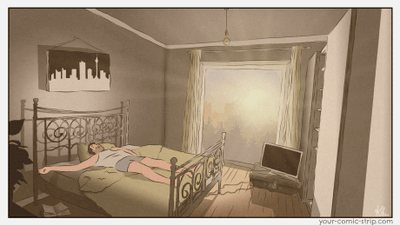 previous tier
gameplay videos
timelapse videos 
GIF animations
Personalized avatar (ONCE)
Limited (300 of 300 remaining)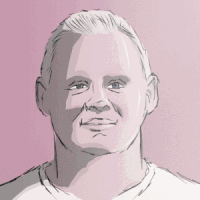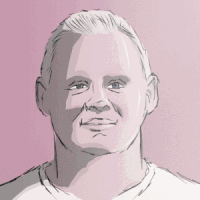 Previous tiers
get a personalized avatar (animated GIF and JPG, once per patron)
About Matze Klein
WELCOME

My name is Matze and I'm creating a point&click adventure called
ECHIDNA'S DAUGHTER
.
I am an independent illustrator from Germany. I always loved to play the classic adventure games by LUCASARTS back in the 90s, so in december 2016 I decided to create my own point & click adventure.
But creating your own game is a time-consuming and expensive task. So if you want to support this game, there are 3 ways to do so:
1. Become a patron and support this game financially, by donating one Dollar per month (quit every time you want)
OR
2. Subscribe to the newsletter on
https://www.echidnasdaughter.com/
OR
3. Tell the whole world about it.

WHAT IS THE PLOT OF THE GAME?
You follow the journey of Zip, a young guy from Berlin who wakes up one day without any memory of his former life, receiving a disturbing phone call from a mysterious stranger. Who can you trust? Who wants to mislead you? And do polar bears live at the north pole or at the south pole?
Various clues take you around the world, and all the hints you find point to the very same place: the cold and deadly wilderness of the Antarctic.

Echidna's Daughter is inspired by good old classic Lucasarts adventures like the Monkey Island series and Indiana Jones and the Fate of Atlantis. It's full of weird characters, great places and mysterious events.
Be prepared for an exciting mystery story and a lot of strange things you would never have expected on the continent of Antarctica...

IS THERE A RELEASE DATE?
Release Date: approximately 2021

WHY ARE YOU HERE, ON PATREON?
PATREON gives creators the possibility to promote their projects and get financial support.

HOW DOES PATREON WORK?
Fans and supporters can become so-called PATRONS and donate a small amount of money (for example $ 1.00/ month) to the creator. You can quit your support every time without stating reasons.
In return, PATRONS are updated about the progress of the game and get the chance to take a look behind the scenes. Spoiler-free, of course.
PATRONS, who spend 5 $ or more, get a personal hand-drawn avatar.

WHY SHOULD I SUPPORT YOU?
WHAT HAPPENS TO THE DONATIONS?
The more patrons are backing the game, the more I can spend on software, hardware, visual effects and sound quality.
Donations help to pay voice actors and increase the quality of the final game and the scope of the project: a larger story, more characters, more animations, better sound quality, background music, ...


AS A PATRON, WHAT WILL I SEE IN YOUR TIMELINE?
see all about how a classic point&click adventure is being created
become part of the process by giving me feedback and by participating in surveys
watch the whole game process
tips & tricks
concept art
sketches and illustrations
behind the scenes
interviews
articles
GIF-animations
demo games
there will also be not game-related stuff like illustrations, cartoons, ideas, comic strips and more
HOW DO I GET MY PERSONALIZED AVATAR?
join the $ 5 tier
only 1 avatar is available per patron (otherwise this would be too much work for me)
send me a picture
I draw your avatar
your digital avatar (animated GIF and JPG) will be sent to you via email within 4 weeks
if you change the tier in the meantime or if you don't follow me as a patron any more, you still get your avatar anyway, once you paid the $ 5
I WANT TO BECOME A GAME DEVELOPER MYSELF?
CAN YOU GIVE ME SOME TIPS?
ask me about it (send an email)
get tips and tricks for becoming a gamedev
WHERE ELSE CAN I FIND INFORMATION ABOUT THE GAME?
I really appreciate your interest and support !!
Matze
By becoming a patron, you'll instantly unlock access to 5 exclusive posts
By becoming a patron, you'll instantly unlock access to 5 exclusive posts
Recent posts by Matze Klein
How it works
Get started in 2 minutes