MAVENMOB
is creating video games
Select a membership level
Phantom Phreak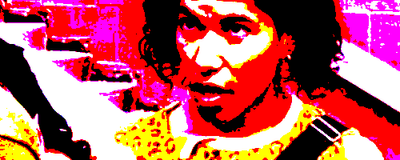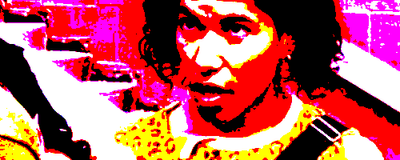 "Look, you wanna be elite?
You gotta do a righteous hack. None of this accidental shit."
You'll love this tier because:
You get your very own copy of every game I release through easy to use digital download codes
You'll be getting a sticker sent to you right away
You can look forward to more surprise stickers in the mail
Now save me from myself and help me stop letting my mama dress me!
Cereal Killer
"A wake up call for the Nintendo Generation."
You belong in this tier because:
You want to say "may the force be with you" without actually having to say it
You love physical things and a genuinely awesome postcard for each game in development sounds great to you
You deserve all the previous rewards and you know you'll get those too
Can't get this in stores, man. I made it!
Acid Burn
"Alright, let's boot up."

You are meant to be in this tier because:
You are insightful and know a poster for each game as it's released speaks a million words every time someone sees it
Your name is worth remembering and your name credit will be in each game's book
You deserve all the previous rewards and you know you'll get those too
Help me upgrade my P6 chip. It's still only triple the speed of the Pentium.
About MAVENMOB
Hi, I'm Jaiyan 
I create games for going into things like love, death, fear, time, thought, security, comparison, ambition, belief, attachment, pleasure, pain, sorrow, and authority. 
I think it's amazing that video games are most immediately about the direct relationship between a player's actions and their consequences. And by going into these things through the medium itself, we get a chance to understand ourselves in relationship to people, things, and ideas in a way that is new and fresh.
My current game in development
I am currently working on The Creation of a Self, a game that intersects poetry, programming, computers, love, death, freedom and living.
The video below is a trailer for the Memory Creation demo that is currently available to download on Steam and Itch.io for PC/Mac through 
https://mavenmob.com/self

Here's a quote from some initial research:
"Do you know what it means to come into contact with death, to die without argument? Because death, when it comes, does not argue with you. To meet it, you have to die every day to everything: to your agony, to your loneliness, to the relationship you cling to; you have to die to your thought, to die to your habit, to die to your wife so that you can look at your wife anew; you have to die to your society so that you, as a human being, are new, fresh, young, and you can look at it." - J. Krishnamurti
My currently released game


The video above is a trailer for my currently released game,
The Word Is Not The Thing
. It's a game where you play with your emotions, seeing if you use words to escape from a feeling.
It is available now for iOS, Android, PC & Mac.
Learn more at
http://mavenmob.com/theword

Going deeper
If you want to go deeper into what I'm doing, it's useful to know that my games are inspired by
J. Krishnamurti's
message and are all about 
awakening intelligence
in fun, interactive and meaningful ways. 
During a game's development, I post quotes and insights related to what the game goes into. So, in a way, we go into things together, where you can give feedback, offer ideas or have a discourse while the game is being made. And at the same time, you end up going into these things for yourself during this process, observing your own relationship to them.
It may not be expected for video games to go into stuff that's deep, but that's the kind of games I make. We have a medium in front of us that allows us to directly observe our own relationship to people, things and ideas, revealing to each one of us the way we actually are.
Your support helps
The reward structure is designed to benefit those that want to support what I do and see these types of games get as much support and exposure as possible. It also goes toward supporting those I get a chance to collaborate with along the way.
Thank you for visiting my page.
Check out the merch you get: 
http://mavenmob.redbubble.com

Learn more about me and what I'm doing:
http://mavenmob.com/about

How it works
Get started in 2 minutes