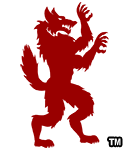 Hail and well met! My name is Maegan A. "Maverick-Werewolf" Stebbins.

Introduction
For as long as I can remember, I have loved creating characters and stories, and I have loved werewolves (along with various other things, such as plushies). I now have a Master of Arts degree in English, but my dream remains the same: I want to tell the stories that endlessly fill my head and keep my imagination in overdrive. I want to entertain others. I want to entertain you.

I am primarily a writer. Mostly, I create novels, novellas, and short story collections, all currently self-published or free online. I also write academically and do extensive research about werewolves and other monsters, as well as folklore in general. However, I am also an amateur artist working on improving my craft (however, the banner art was drawn by my brother, not me). I host roleplaying campaigns online, create custom LEGO minifigures, write reviews, and make the occasional video game mod, among other things.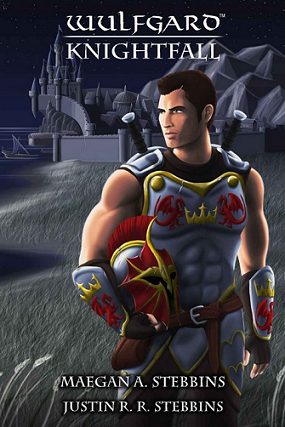 Why I'm Here

I am hoping to find a supportive audience for my creations and to reach a point at which I can make my living off my creative work, or at least make enough to justify the time I would like to dedicate to it. My situation and job as of late has left me with very little time and less inspiration, and I have fallen far behind in my personal goals and have lost a sense of accomplishment. If nothing changes, I fear I will lose myself and remain trapped in a void, unable to pursue my personal creative works. I do not want to sacrifice my happiness and personal accomplishment again. It's a tall order.
What You Get
I am planning to use this Patreon as, first and foremost, a way to connect with (and reward) my supporters. I would love to have a platform through which I can directly communicate with those interested in my work. I'll post exclusive previews of my upcoming projects and discuss writing tips, struggles, my research, and more. Every week, I will also post whatever artwork I have created, even if it is yet unfinished. In the future, I hope to do livestreams to show how I color my artwork and perhaps even stream some video games while also talking to my supporters.
I am hoping to be able to expand the rewards of almost every tier very soon as I get my feet wet with Patreon and figure out what people might like to receive from me. I hope you'll join me in this journey and offer me your insights and suggestions for my current and future projects.
I'd love to have you as a member of my wolf pack!
Thank you for your support!
- Maverick-Werewolf
For more on my work, please visit my site and my DeviantArt account. Here are some links:
About Me
Books
Online Stories
Academic Writing
DeviantArt
For those who have never used Patreon before:
Support is done via a
monthly (recurring!) payment system
, based on your chosen tier. For each tier, you will receive different rewards. Please remember that you are under
absolutely no obligation
to maintain your monthly payment support! You can change to a lower tier or cancel whenever you like, as it suits you. Any support you can offer is appreciated, and I will never begrudge anyone for lowering their amount or canceling. I certainly understand any monetary issues.