Select a membership level
Admirer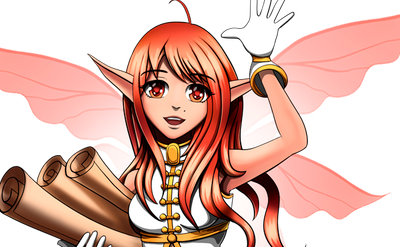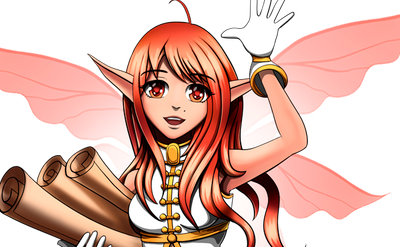 This is your way of thanking me and I greatly appreciate it. Your pledge makes you a part of our community!  By supporting me you get access to patreon only posts and polls.
Includes
Join the patron community
Includes Discord benefits
Follower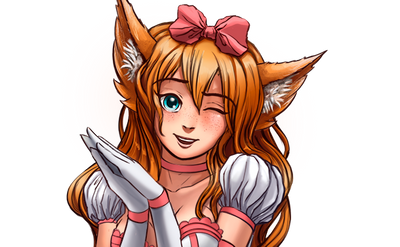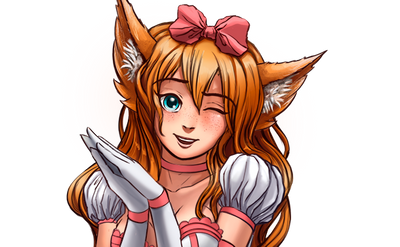 You will be getting newer versions of the game before others. You also get cheat code to increase gold, mana and food.
Includes
Join the patron community
Early access to my work
Includes Discord benefits
Supporter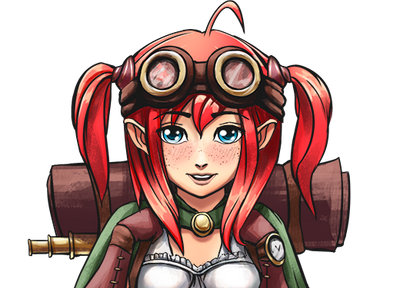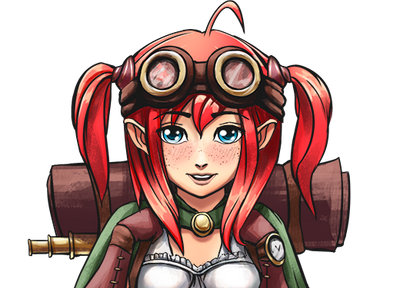 All of the above, plus your name in credits.  Also you can suggest a minor sidequest/repetable quest or spell/item as long as it fits with game's style. (contact me)
Includes
Join the patron community
Early access to my work
Includes Discord benefits
About Maverik
Welcome. I go by alias Maverik and primarily work at designing adult games. My currently most popular creation is the
Strive for Power, 
 which is probably how you found me. However, I also work on other games which will be explained down below. 
What is Strive? 

Strive an adult, text based fantasy themed slave management game in development. You take a role of an aspiring young Mage, who takes a possession over a mansion and aims to achieve greatness by utilizing power, wits and magic, take control over various procedurally generated slaves of over 15 different races. You control your servants, which are used to generate food and gold, but not only that, - mana, utilized by magic, generally can only be acquired from sex. You can brew potions, learn and play with spells, modify servants and yourself at the laboratory, and keep human farm. The turn-based combat, which allows you to capture and train slaves of different races and upbringings with unique traits. 

Game was partly inspired by JoNT and Free Cities. The project's current name is - Strive for Power (or just Strive).
You can find latest public release at the itch.io

https://strive4power.itch.io/strive-for-power
Bugs can be reported here: 
https://itch.io/board/252657/bugs-and-suggestions
Some custom made portrait packs can be found here: 
https://itch.io/board/252654/portarits-packs
Mod section (WIP) can be found here: 
https://itch.io/board/252653/mods

If you are looking for Supporter Code, follow 
this link
.
Discord
Wiki in progress can be found at: 
http://strive4power.wikia.com/
But who are you?
I've been fairly passionate gamer for nearly my whole life and also enjoy dissembling various media. After a while I got somewhat stale with most games I came across and while having not much of a good to do, I decided it's finally time to try make something on my own.
Until just year ago I barely ever got into programming outside of occasional usage of the developer's tools (i.e. WC3editor or G.E.C.K), so eventually I decided to make a game, picked up twine-like engine, which I later switched to Godot and you can see the results of my efforts at this point. I still learning a lot in terms both programming and game design and I hope with time I will only get better.
What are my goals?
I've been setting my mind to becoming a creator for pretty long time and I believe my skills regarding analysis and overall design are notable. Sadly, in our current world there's a harsh limitations on what you can do on your own and how much time you can spend on creation of something free as, at the very least, you have to have some way to pay for food. That basically forces me to seek hope for some support even though I've already spent over 3 months on developing Strive with only me and couple of proofreaders. I do not plan on limiting or paywalling the game, because I believe that artificially restricting access to my content would be a disservice to everyone who enjoys my work, not to mention being a kinda shady business practice. The very latest versions may only be accessible to patrons, but each full release will be available, free of charge, to everyone.
Why should You support this project?
I am currently making the game, and planning to continue on it regardless.Your support would show that you're interested in what I'm doing and would like to see more of it. (Not to mention helping me pay my grocery bill) I can't really draw, and my english writing is not great, given it's not my native language, but I think there's room in the world for a game where you capture monstergirls, put them to work and, of course, screw their brains out. Your contribution is directly sponsoring more content, in both art and writing pieces for this free to play game.
My other projects:Displaced
Displaced is an Management Strategy/RPG/Visual novel style game, which will be following the story of exiled prince Arron in a high fantasy setting. The game will be vastly different from strive, yet have some similarities. Current status: Demo is being produced.
For more info and images on it you can check out tagged posts. 
https://www.patreon.com/maverik/posts?tag=displac...

The free demo can be found here: 
https://strive4power.itch.io/displaced-public
Strive 2
Continuation of first game, being worked on behind the curtains slowly. The sequel will feature lots of improvements and much better structure with new mechanics. Current status: Early tech demo: 
https://strive4power.itch.io/strive-sequel-demo
I will seek for a full-time employer(s) to fill up game's lacking parts (likely mostly art and writing).
4 of 4
Become a patron to
Unlock 109 exclusive posts
Connect via private message
How it works
Get started in 2 minutes